As the name suggests, the Euro Truck Simulator 2 is a truck simulator game that's developed and published by SCS Software. It was released in 2012 and available for Microsoft Windows, macOS, Linux, Macintosh platforms. As usual, the Euro Truck Simulator 2 also becomes quite buggy and unstable that plenty of Windows users are reporting. If you're also one of the affected players and want to fix the issue, then check out the All Common Euro Truck Simulator 2 Errors and troubleshooting guide below.
To be very specific, the Euro Truck Simulator 2 PC players are literally receiving a couple of errors or bugs like crashing error, startup crashing, lags, frame drops, Fatal error, disk write error, etc. If you're also encountering similar kinds of issues, then head over to the possible workarounds below. Here we've shared some of the working and most commonly used methods.
Also Read: Fix: Euro Truck Simulator 2 (ETS2) Audio Not Working or Sound Cutting Out
All Common Euro Truck Simulator 2 Errors
As the Euro Truck Simulator 2 game is quite older, it's expected that the gameplay experience or performance may become reduced over time. However, it's worth mentioning that the game doesn't have any major issues or flaws except for the Microsoft Windows version.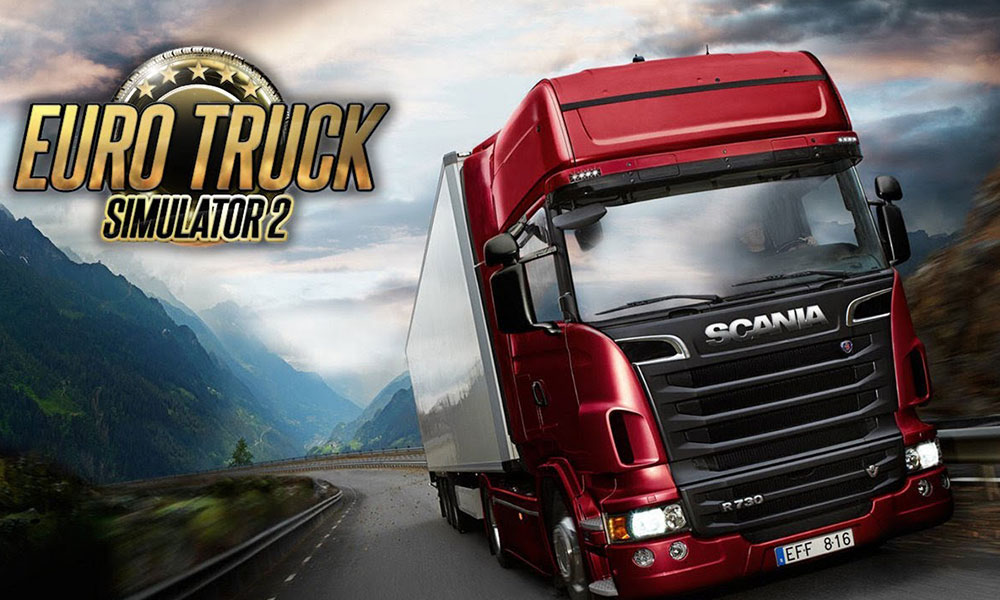 1. Random Crash Fix
Use Dedicated GPU for Nvidia:
Open Nvidia Control Panel > Manage 3D Settings.
Click on Program Settings > Select the Euro Truck Simulator 2 exe game file.
Choose the "High-performance Nvidia processor" under the preferred graphics processor.
Reboot your PC and run the game.
Use Dedicated GPU for AMD:
Open Radeon Settings > Click on Preferences.
Select Additional Settings > Choose Power > Click on Switchable Graphics Application Settings.
Choose the Euro Truck Simulator 2 game from the list > Select "High-Performance profile" under the Graphics Settings.
Reboot your computer and you're good to go.
2. Fatal Error Fix
Update DirectX:
Make sure that the DirectX 11 or higher version is installed on your computer.
Click on Start > Settings > Update & Security > Check for updates.
If a Windows update is available, just download and install it.
DirectX version can be installed directly from cumulative updates. So, you don't need to search it individually.
If in case, DirectX 11/12 haven't installed yet, you can manually install it from here.
Update GPU:
Click on Start > Type Device Manager > Click on it from the search result.
Click on the arrow icon next to the Display adapters.
Right-click on the graphics card.
Click on Update Driver and choose Search update driver automatically.
If available, it will automatically download and install the driver.
Reboot your computer and run the game again.
Set Default CPU and Graphics Speed
As most of the users always want to use ultra-high performance from the CPU and GPU from the very first day. So, most of the users either buy an overclocked version or manually increased the overclocking speed. So, if you've also overclocked your GPU speed and after doing that you're experiencing bottleneck or lagging or crashing related issues, just set it to default mode.
You can also use the MSI Afterburner tool or Zotac firestorm application in order to lower the clocking speed. Once done, you can run the Euro Truck Simulator 2 game and check if the problem is fixed or not.
3. Disk Write Error Fix
Head over to the installed Steam directory on your PC.
Right-click on the Steam.exe file > Select Properties > Click on Compatibility > Check "Run this program as administrator".
Click on Apply to save the changes.
You will need to follow the same procedure for Euro Truck Simulator 2 exe file as well.
In case the above fix hasn't worked for you, open command prompt and run it as administrator. Type the following commands and press enter after each command.
diskpart

list disk

select disk 0
(0 is the number of the hard drive where the game installed. You hard drive number will be different)
attributes disk clear readonly
If these steps won't work for you, then head over to the Steam installation folder.
Go to the Steam/logs/content_log.
Scroll down the content log list and check for "failed to write".
Open the file and go to the path.
Here delete all the corrupted files.
Next, Verify the game files from the Steam client. (Steam > Library > Right-click on Game > Properties > Local Files > Verify Integrity of Game Files)
Once done, reboot your PC and try running the game again.
4. Frame Drops, Lags Fix
You will need to follow both the step 1 and 2 properly in order to fix the frame drops or lags or stuttering issue while playing the Euro Truck Simulator 2 game. Some times, an outdated graphics driver or outdated Windows version can also cause frame drops or lags which is quite common for a PC game. So, it's better to try all of these methods and you can also go to the in-game settings and lower the FPS limit if possible.
That's it, guys. We assume that you've found this article very useful. You can comment below for other queries.