If you haven't heard about AMD yet, my question would be, why? AMD is a leading graphics card manufacturer with the Radeon and Ryzen series. I personally use Ryzen 5 5500U and it is simply amazing. The AMD Radeon software lets you handle all functions of the GPU and APU on Windows, giving you much better control over the performance during streaming content, gaming, multi-tasking, or others. Turns out some users are facing AMD Radeon software not opening 2021 on Windows 11. Here's a troubleshooting guide on how to fix the issue.
How To Fix AMD Radeon Software Not Opening on Windows 11?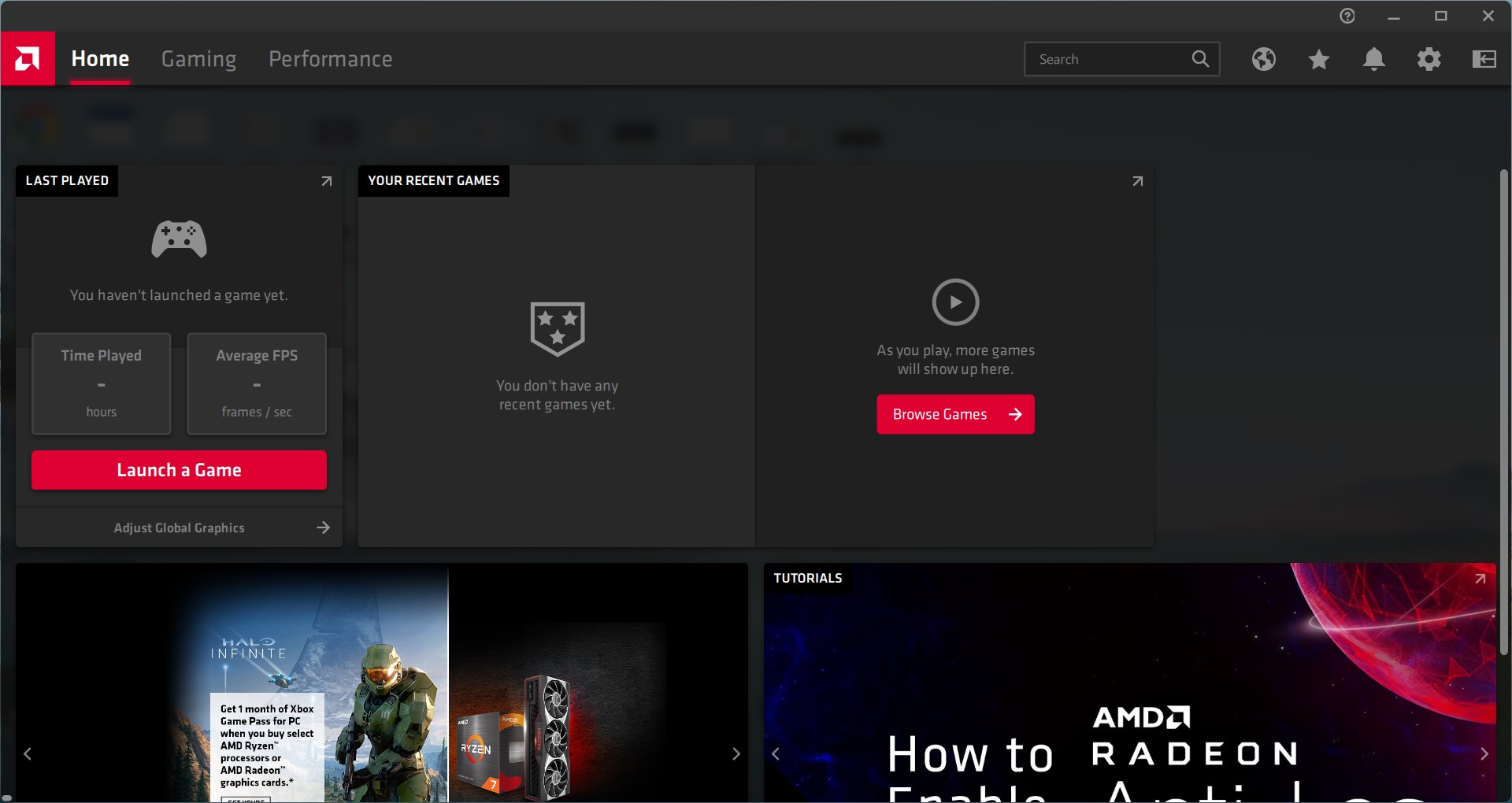 Now that you know what's happening, here's how you can try and fix the AMD Radeon Not Opening on Windows 11 issue.
Check if your Windows OS has any updates
As it goes without saying, outdated Windows software can strain the system and prevent some functions from running properly. Although Windows OS updates itself regularly, some devices may not have automatic updates or you might have missed when an update notification arrived. Here's how you can manually update the system.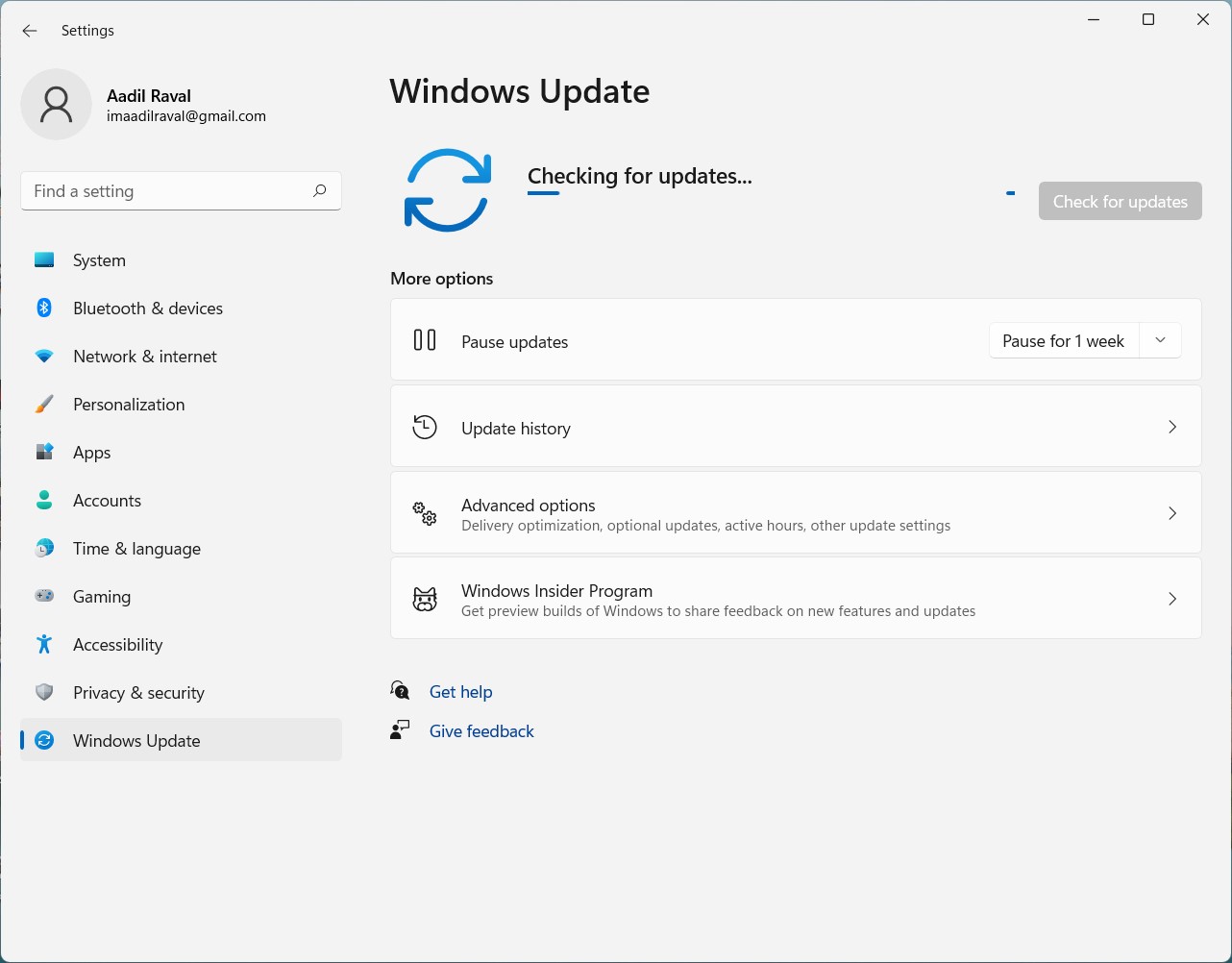 First up, press the "Windows" button once and click on the 'gear icon' to go to the Settings.
Scroll on the navigation pane on the left and open "Update & Security".
Next up, tap on "Windows Update".
Check out if you are on the latest Windows update or not. Tap on "Check for updates" to do it.
If you have received an update, download and install. If not and your device is already on the latest patch, you will have to follow up with the next methods listed in this guide.
Update AMD Driver
Windows usually update the OS after a few days or so. With the incoming updates, all the drivers that help software run on Windows seamlessly update as well. In case if the AMD Radeon software on your Windows 11 PC doesn't work for some reason especially after a Windows update, the AMD driver must be on a previous version. This means it requires an update and here's how you can do it.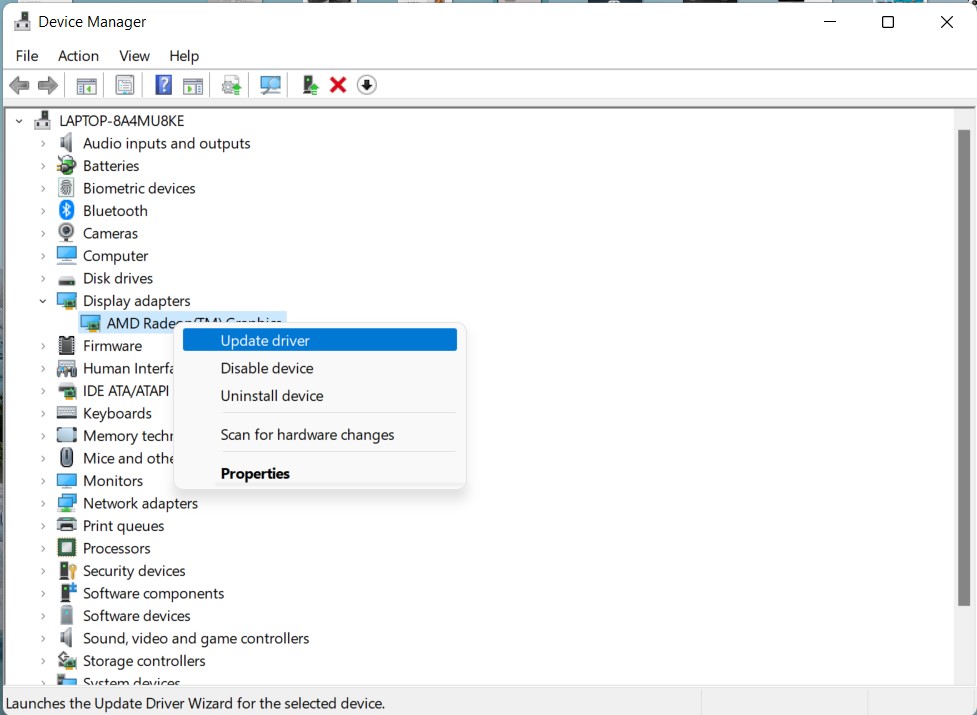 Press "Windows" and search for "Device Manager".
Locate the AMD Radeon app from the list which should be in the "Display Adapters" section.
Right-click on AMD Radeon xxx (where xxx defines the version of AMD Radeon you are using) and select "Update Driver Software".
Let the system search for an update automatically by selecting "Search automatically for updated driver software" but you can use the "Browse my computer for driver software" if you have an update.
Once all the updates are done, reboot the PC and check back if AMD Radeon software is opening on Windows 11 or not.
Utilities such as Drivereasy let you find all the drivers that have become outdated on your PC. You can use it to update all the drivers on your PC thereby making the system updated on many fronts.
Update or rollback AMD Graphics Drivers
You have AMD Graphics drivers installed on your PC that handle the graphics part. However, AMD Radeon is not opening which is a specialized software that lets you tweak settings for streaming, gaming, and other use cases. If you haven't updated the AMD Graphics Driver yet, it's time that you update it. On the other hand, if updating the driver didn't help, try downgrading the driver to check if this makes any difference.
You will get the drivers listing on Device Manager where you will find the option to update or roll back it accordingly.
Uninstall Radeon Drivers
This is another method you can employ that might work. Here, you are actually uninstalling the Radeon driver so that when you reboot the system, your computer automatically reinstalls Radeon drivers that won't cause any issue opening the software itself.
You can go via Settings >> Device Manager >> Display Adapters >> AMD Radeon XXX >> Uninstall Driver. This is all you have to do here.
Rebuild Radeon profiles
This particular method was recommended by some of the users who found out that instead of installing or installing a graphics driver, simply rebuilding your Radeon profile can help fix the issue. Here's how you can do it too.
First up, launch the Run command using Windows+R buttons and type in %localappdata%/AMD/CN.
Locate the file name "gmdb.blb" and delete it.
It's advisable to reboot the computer so that all the changes can assimilate.
After a quick reboot, if this doesn't work, try deleting the CN folder as a whole.
This will trigger another reboot but your issue with the AMD software not opening should be fixed by now.
Pull off a clean boot
There are a few ways you can fix the software not opening issue. Turns out performing a clean boot does help, forcing the Radeon software to work as well. Here's how you can do it.
Tap on "Win+R" and search "msconfig" and hit OK.
This will open the System Configuration dialog box where you need to go to "Services".
Checkmark (tick) to disable "Hide all Microsoft services" where all the services should be listed on-screen.
You need to uncheck every listing except those related to the hardware mounted on the computer such as Intel (processor), AMD (graphics), Logitech (I/O), Nvidia, or others. Finally, tap on "OK".
The next step would be to open Task Manager using "Ctrl+Shift+Esc" and go to the "Startup" tab.
You need to disable some of the apps listed here that might be causing AMD Radeon software to not open. Disable apps that you installed or are aware of and not system apps/processes.
Finally, give your PC a restart and check back if the Radeon software has commenced working properly or not.
Conclusion
These were some of the ways you can fix AMD Radeon Software not opening on Windows 11. Of course, these are some common troubleshooting methods that you can utilize on Windows 10 and a few previous versions as well.