In this tutorial, we will show you how to install a .watchface File on your Apple Watch. The latest watchOS 7 has bought in a ton of new features. Sleep Tracking, Hand Washing Detection, Spacial Audio, and Watchface Sharing are just some of the noteworthy ones. As for this guide, our focus will be on the last one. Apple Watch beholds a plethora of customization options.
You could tailor-make it as per your preferences, using different colors, images, and on-screen app widgets. Well, that's not it. You could even share these watch faces with your friends and family. When this sharing process takes place, it is done via the .watchface file. Hence, in this guide, we will show you how to install this .watchface file on your Apple Watch and give the latter a completely new and fresh outlook. Follow along for the instructions.
Apple Watch Face Installation Guide
Before we list out the installation steps, there are a few points worth discussing. First off, your watch display might have some personal data. For example, the activity ring might include data related to your health, the dates might contain your calendar information, and so on. So what would happen if you share your watch face with someone else. Would he or she get the embedded personal information as well?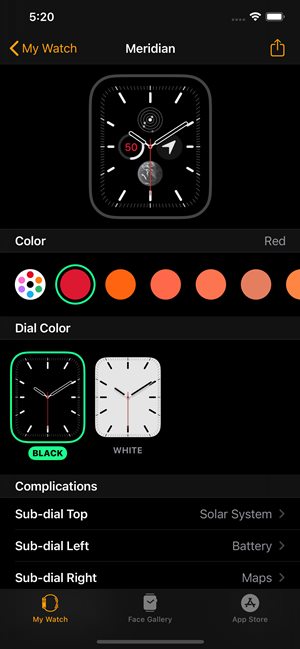 Well, that isn't going to happen, your data stands secure. However, the activity ring and date would still be there. It's just that it would be populated with that person's data who has installed this .watchface file on their Apple Watch. So this then brings us to the all-important question- how to install this file. Here are the required instructions for the successful installation of this file. Follow along.
How to Install a .watchface File
Installing a .watchface file on your Apple Watch could easily be done using your iPhone device. Although, it ultimately boils down to the method adopted by the sender in sharing their watch face. If someone has sent in a Message, then simply tap on that file. Likewise, if it is an AirDrop Transfer, then just accept the file.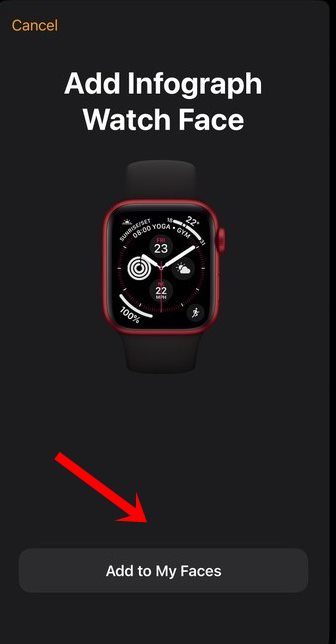 In both these scenarios, the Watch App will come into action and will bring up a dialog box where you need to tap on the Add to My Faces option. The steps are identical for other modes of transfer as well. if the file has been shared via an Email, then just tap on that file and the app will do the rest of the work. These instructions extend to sharing via social media apps as well.
What about when the file is placed on your Mac? Well, there exist quite a few methods to transfer the .watchface file to your Apple device. AirDrop is the obvious choice that one could think of and it is among the fastest ones as well. However, Windows users might not make use of it. So if the file is present on your Windows PC, then the simplest way of file transfer is through the Email. Or you could also use cloud storage services like Google Drive or OneDrive.
Once the .watchface file reaches its intended destination (iPhone), you could then easily install it onto your Apple watch. Just open the file in the Watch app and then you could add it to your watch face collections and apply it right away.
How to Delete a Watch Face?
Now if you wish to remove any saved watch face, there are two approaches to it. This could be done on your iPhone device or even from the Apple Watch itself. Talking about the former, launch the Watch Face app on your iPhone. Then head over to the My Faces option and tap Edit. Finally, hit the Delete option and then Remove.
On the other hand, to delete a face via Watch, tap and hold the watch face for a few seconds. This will bring up the Edit option. Tap on it and scroll through the installed watch faces. Stop on the one that you need to delete, perform a swipe up gesture on it, and hit Remove, that face would be deleted.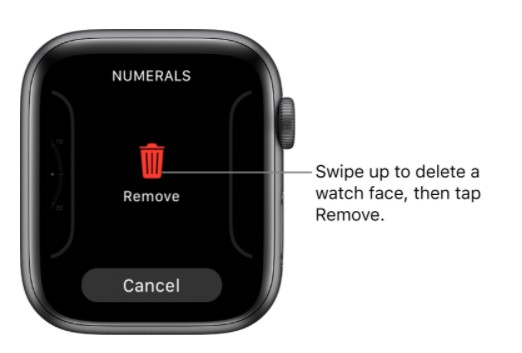 So with that, we come to the end of this guide on how to install a .watchface file on your Apple Watch. We have listed all the required information related to transferring of watch face file from Windows or Mac to your iPhone and the subsequent installation steps.
Likewise, we have also made you aware of the steps to delete any face that doesn't meet your requirements. If you still have any issues, drop in your queries in the comments section below. Rounding off, here are some iPhone Tips and Tricks, PC tips and tricks, and Android Tips and Trick that you should check out as well.