Being in the ecosystem of Apple devices, it's quite easy to get paired and connected across all devices without additional efforts. So, it's also quite easy for a user to connect an Apple Watch with an iPhone because they're designed to work seamlessly with each other by the OEM. However, sometimes users may find difficulties with the pairing and most importantly reports are coming out that the Apple Watch 7 is not paired with an iPhone.
If you're one of the victims then make sure to follow this troubleshooting guide. Usually, bringing your iPhone closer to the Apple Watch and scanning the QR code during the initial setup process can do the job easily. However, sometimes the smartwatch pairing process may get failed or be interrupted due to several reasons whatsoever, and so Apple Watch 7. Luckily, fixing such pairing issues isn't a big deal, and can be done easily just like other workarounds.
Fix: Apple Watch 7 Not Pairing with iPhone
Here we've shared a couple of possible solutions below that should work for you straight away. So, without wasting any more time, let's jump into the guide below.
1. Check your Apple Watch connection
If you're not getting notifications or messages or calls on your Apple Watch 7 then maybe your Apple Watch isn't connected properly with your iPhone. When your Apple Watch gets disconnected, the red iPhone icon or the red X icon appears on the Control Center of your Apple Watch or Watch Face. When your Apple Watch connects again, the green iPhone icon appears which means you're all set.

So, make sure to keep your Apple Watch 7 closer enough to the respective iPhone. However, if you're still seeing that the devices are disconnected then you can follow the troubleshooting methods below one by one until the problem gets fixed.
2. Turn Off Airplane Mode (Enable Wi-Fi and Bluetooth)
Keep your Apple Watch 7 and iPhone close together to make sure that the connectivity range is good enough.
Head over to your iPhone and open Control Center by swiping down the right side of the status bar.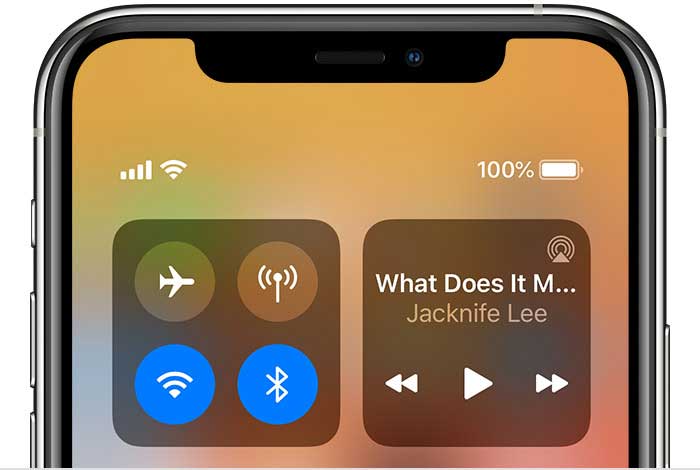 Now, enable Wi-Fi and Bluetooth > If you see the Airplane Mode icon on your watch face that means Airplane Mode is on.
Also, turn off Airplane Mode on the Apple Watch by accessing the Control Center.
Finally, restart your Apple Watch 7 and iPhone to apply changes.
3. Force Restart your Apple Watch
Note: Don't force restart your Apple Watch during updating the watchOS.
Long pressing both the side button and Digital Crown on your Apple Watch 7 for at least 10 seconds until you the Apple logo. Once the logo appears, release both buttons.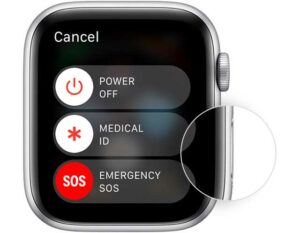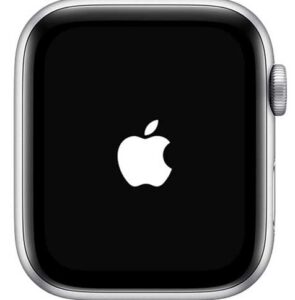 Now, wait for the Apple Watch to reboot to the system.
4. Unpair your Apple Watch and Pair Again
If in case, your Apple Watch is still can't connect to the iPhone then make sure to unpair it and pair it with your iPhone again. Unpairing your Apple Watch restores it to its factory defaults. You can check out the steps below to do so:
Keep your Apple Watch and iPhone closer enough > Open the Apple Watch app on your iPhone.
Go to the My Watch tab > Tap on All Watches > Tap on the 'i' (Info) button next to the watch that you want to unpair.
Now, tap on Unpair Apple Watch > For GPS + Cellular models, make sure to keep your plan as you will pair your Apple Watch again.
Tap again to confirm. You may need to enter your Apple ID password to disable Activation Lock. [If required, you can create a backup before erasing all content and settings]
After your Apple Watch 7 unpairs, you'll be able to see the Start Pairing message.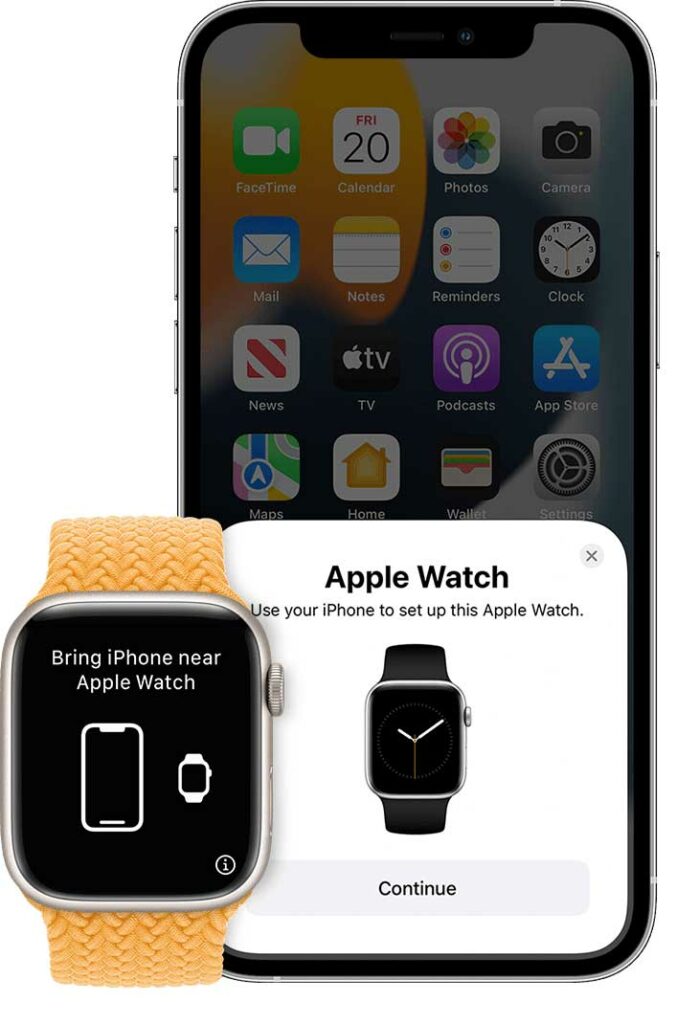 Now, just make sure to keep the Apple Watch closer to the iPhone > The "Use your iPhone to set up this Apple Watch" message will appear on the iPhone.
Tap on Continue. [However, if you don't see this message, open the Apple Watch app on your iPhone > Tap on All Watches then tap on Pair New Watch]
Once you find your Apple Watch on the iPhone screen, tap on Set Up for Myself or tap on Set Up for a Family Member according to your choice.
Ensure to keep your Apple Watch and iPhone close together until you complete these steps.
Now, center the watch face in the viewfinder on your iPhone, and wait for a message to say that your Apple Watch is paired.
If you can't use the camera or you don't see the pairing animation on the iPhone or if your iPhone can't read watch face then just tap on Pair Apple Watch Manually.
Follow the on-screen steps to complete the initial setup process, and sign in with your Apple ID.
Finally, your Apple Watch 7 will be synced completely with the iPhone.
5. Reset Network Settings on your iPhone
If you're still facing the issue with pairing your Apple Watch 7 and iPhone then make sure to Reset Network Settings on the iPhone to clear out any kind of possible glitches whatsoever.
Note: After performing this reset, your Wi-Fi and other network-related settings (configuration) will be reset to the factory default. So, you'll have to reconnect to Wi-Fi and configure network settings manually again something like Wi-Fi password or VPN.
Go to the Settings app on your iPhone > Tap on General.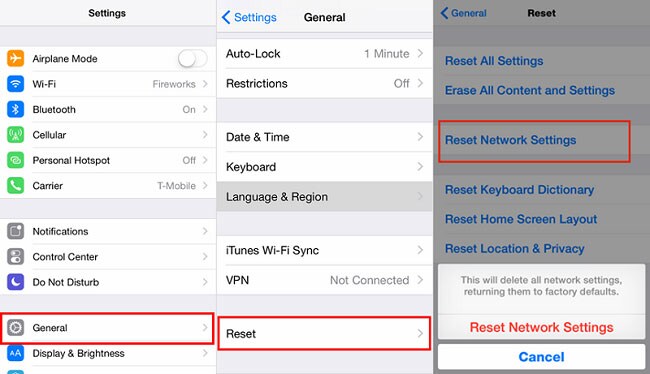 Tap on Reset > Select Reset Network Settings > Now, enter your device passcode & then tap on Reset Network Settings again to confirm.
Wait for the iPhone to reset the network settings > Once done, it'll automatically reboot the system. [If not, manually restart the iPhone]
6. Manually Check for Software Updates
If your Apple Watch 7 is still not pairing with the iPhone then make sure to manually check for software updates as the latest software update can fix multiple bugs or compatibility issues. Sometimes an outdated firmware version can also cause several issues whatsoever. To do so:
Go to the Settings app on your iPhone > Tap on General.
Tap on Software Update and it'll automatically check for the available update.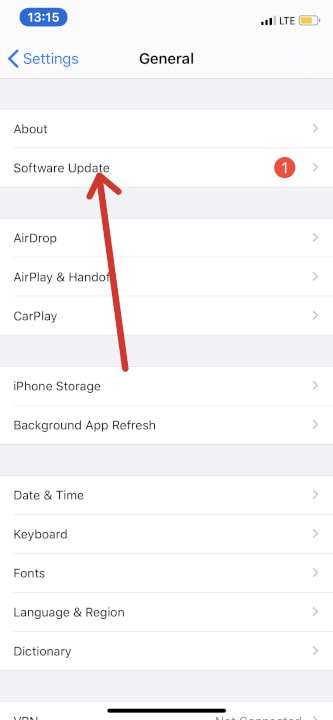 If there is an update available, just tap on Download and Install.
Wait for the software update to get completed and then reboot the device to apply changes.
Installing and applying the update may take some time. So, have some patience.
That's it, guys. This is how you can easily fix the Apple Watch 7 Not Pairing issue with your iPhone. We hope this guide was helpful to you. For further queries, you can comment below.