As you know, Zoom is a video chat and meeting application that provides the best solutions for remote learning and meetings. But due to recent situations, there were many issues with the app. Many people could access zoom meetings without invitation by zoom bombing. So to prevent, zoom introduced Waiting rooms for zoom meeting. When enabled, the participants willing to join the meeting will wait in the waiting room, and the owner can see and allow only required persons into the meeting.
Although zoom meetings are now password protected, many people have the waiting room feature turned on. Even though it is an added layer of security, you might want to turn it off due to some reason. So, in this article, let's see the method to avoid or skip Zoom waiting room feature.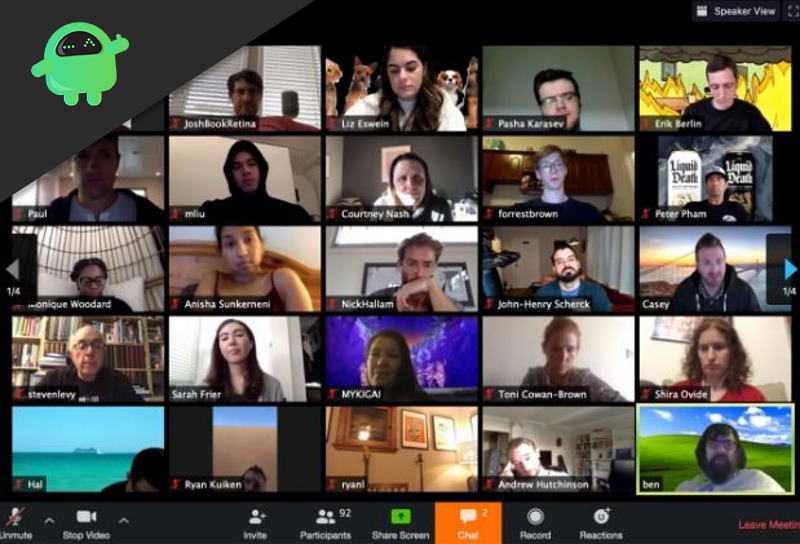 How to avoid or Skip zoom waiting rooms?
The waiting room has many notable features. Persons willing to join the meeting will be listed in the waiting room. So that the owner can review and allow them if required. The owner can allow each person to individually or allow them at once, by selecting Allow all. Also, active participants could be sent to the waiting room from just one click.
If an unwanted person tries to join the meeting, they can block them by declining permission from the waiting room. Despite, if you want to disable this feature, you can follow these steps.
Scenario 1: If you are the owner
Zoom awaiting rooms comes turned on by default in order to prevent zoom bombing. But you can disable it by following these steps:
Open the zoom app and open the meeting tab.
Under the Security tab, click on Enable waiting room, the tick mark should disappear.
Now this will disable the waiting room, and participants with the password can join directly.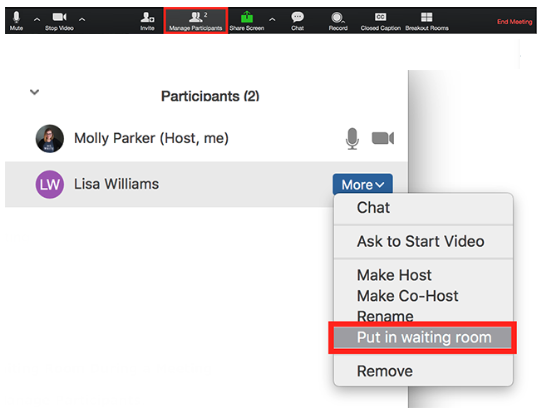 Scenario 2: If you are a participant
If you are a participant and wondering to skip the waiting room, there is no option on your side to alter these settings. The settings are available only with the owner of the meeting due to security reasons. So you can either wait until the owner allows you to participate or contact the person to disable the option by referring to the above steps.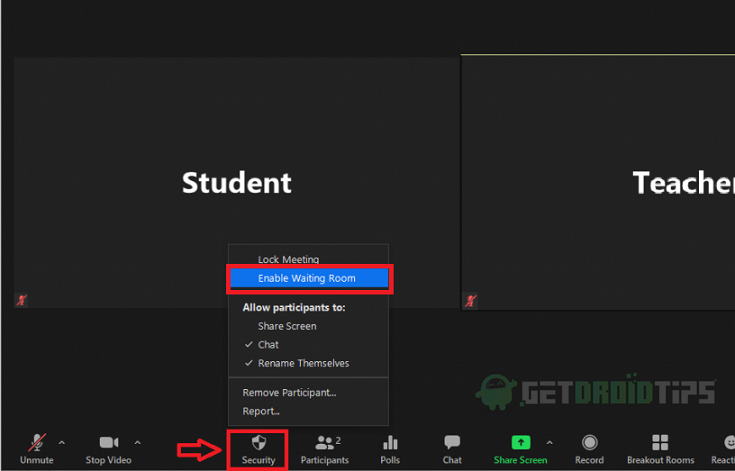 Conclusion
So, to conclude, the feature is an added layer of security. But it is recommended to keep it enabled to prevent unwanted persons from intruding valuable meetings. But if you want, you can disable it at any point, before or after starting the meeting. Have a happy and safe meeting.