While you're progressing through the game, you get a sidequest named Finish The Masterwork Weapon in Baldur's Gate 3. If you wish to take part in the quest, you can pick it up inside the Blighted village in the underground section on the map. When you access the area by breaking the wall, you'll find a collection of weapons that you can pick up.
Before you pick up the weapons, please note that we'll need to come back to the forge later on in order to complete this quest and when we do, we'll need either a sythe, greatsword, or dagger to finish off the quest. So, leave one there. By starting the quest, you'll see that you need sussur bark for the quest. For those who don't how to acquire it, simply follow our guide on Baldur's Gate 3 sidequest guide | Finish the Masterwork Weapon.
Baldur's Gate 3 Sidequest Guide | Finish The Masterwork Weapon
In order to find the sussur bark in Baldur's Gate 3, you need to loot the trees in the underdark. When you get here, you'll find that a few level 4 Hook horrors are protecting it. In order to loot the trees, you must first fight and manage to defeat the hook horrors. To do this easily, all you have to do is fight them and push them off the ledge. This deals massive fall damage to them and they'll lose the next turn as they try to climb up.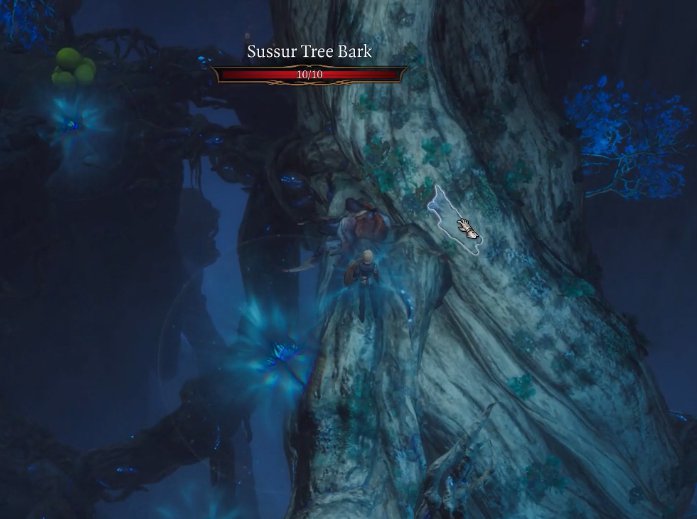 After you defeat them, you can move on to loot the trees. Finally, head back to the forge and use the sussur bark you looted. This will turn the flames blue. When that happens, simply use either a greatsword, scythe, or dagger on the forge.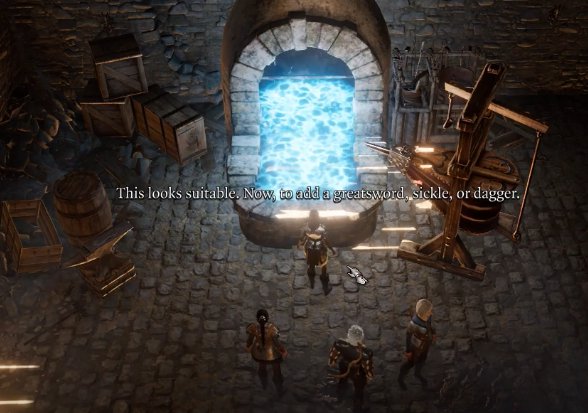 After you use either of the latter items on the forge, that'll now complete the Finish The Masterwork Weapon sidequest in Baldur's Gate 3. There nothing tricky to this quest but dealing with hook horror can actually be a horror if you face them unprepared. That said, we hope reading the guide above has brought some valuable information and help to you. Please let us know by commenting down below if you have any further queries regarding the same.
Also, check out our iPhone Tips and Tricks, PC tips and tricks, and Android Tips and Tricks if you've got queries for it or want help. Thank you!