Do you know that you can see the battery percentage of all your Apple products right on your iPhone home screen? It is possible if you are running your iPhone on the latest iOS 14. In this guide, I will explain to you how to set it up. iOS 14 has come with a major revamp and adds a lot of new features. The widget customization is a notable feature that is now available on iOS. Using the iOS widget customization, we will set up the battery percentage for all your Apple products that you use.
Your Apple devices must be in sync with your iPhone. Then only in real-time, you will be able to track the battery of your gadgets right from the home screen of your iPhone. It is quite easy to set up. I have put up the steps ahead in this guide. Follow that and you will be good to go.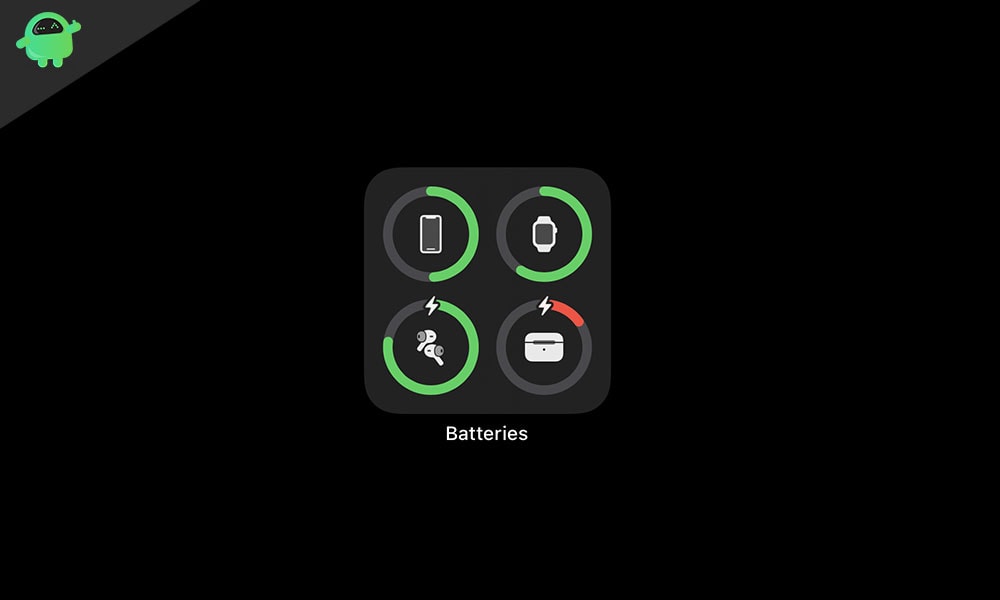 See Battery Percentage of All Apple Products on iPhone Home Screen
You must install the latest version of iOS 14. Secondly, you should connect your Apple Watch and sync it using the Watch app on your iPhone. Also, you can see the battery charge products of your iPad and Mac if it is in sync with your iPhone.
All you need to do is set up the battery widget on the home screen of your iPhone. This is how you have to do it.
long press on the home screen for a second and the icons will enter jiggle mode
On the top right corner, you will see a + button. Tap on it to add a new widget.

Scroll down till you see the Batteries widget. Tap on it

You will have 3 types of battery widgets to choose from, a square shape widget, a rectangular widget, and a detailed widget.
Choose the widget which you like by sliding between the three options

To select a widget tap Add Widget

Then while the home screen is still in jiggle mode, you have to tap, hold move the new battery widget to any part of the display at your convenience.
You can even stack other similar shaped widgets such as Apple News or Weather along with the battery widget.
Viewing the Battery Status
As you can see in the screenshot of my iPhone home screen below. The batteries widget is showing the battery percentage of my iPhone and the Bluetooth headset connected to it.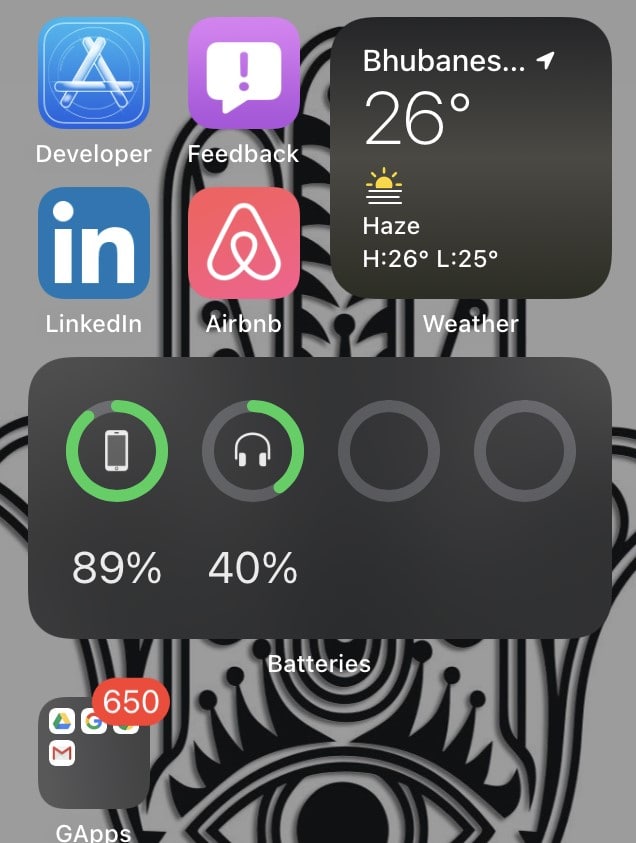 I do not use an Apple Watch, Mac, or iPad. So, the widget is only showing the battery details of the headphone and the iPhone itself. While I have a Mi Band 4 running in sync with the iPhone, it's battery status is not showing in the wizard. Apparently, the widget only supports the Apple Watch battery status.
How simple was that? Since most people use their iPhones a lot, so through this widget they can keep track of the battery percentage of other Apple products they have. I hope this guide was useful. Try it out and enjoy the new iOS 14.
Next Read,