Although the Battlefield 2042 recent patch fixes the rubber-banding issue for most of the players, there are some other potential bugs or errors still causing issues to the unfortunate players. Easy Anti-Cheat system works in the game to stop people from cheating or hacking while playing with others. However, it seems that the Battlefield 2042 Anti-Cheat Launcher Crash Error is basically preventing players from continuing to play the game.
Easy Anti-Cheat system works well with plenty of video games that are available in the market including the newly released Battlefield 2042 game. So, there are a couple of possible workarounds mentioned below that should gonna work whatsoever. Now, if you're getting refused to get into the game due to the Easy Anti-Cheat error then make sure to reboot the game first. If that didn't help you, try other methods.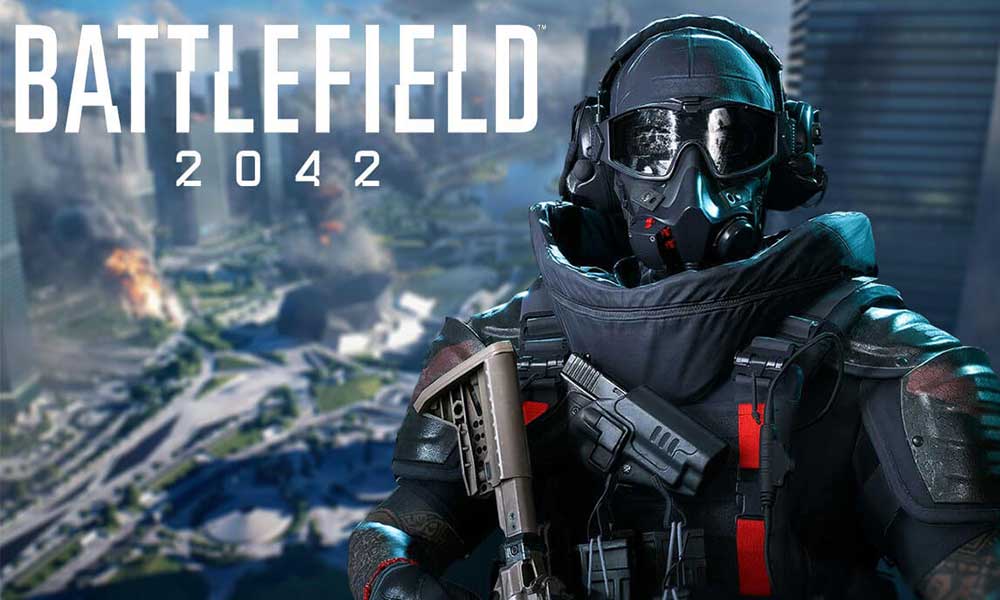 How to Fix Battlefield 2042 Anti-Cheat Launcher Crash Error
So, without wasting any more time, let's jump into the guide below.
1. Verify Integrity of Game Files
Try checking the game file integration and fixing this issue completely.
Open up Steam > Go to Library.
Right-click on the Battlefield 2042 game.
Click on Properties > Go to the Local Files tab.
Select Verify Integrity of Game Files…
This process will start verifying and checking all the installed game files whether there is a missing/corrupted file is located or not.
Let the process be completed. Once done, close the Steam client, and restart your computer to apply changes.
Open the Steam client again and then try running the game.
2. Reinstall Easy Anti-Cheat
Open File Explorer on the Windows PC > Navigate to the location where you've installed the Battlefield 2042 game.
Now, look for the Easy AntiCheat installer file (EasyAntiCheat_Setup.exe).
Right-click on the file and click on Run as Administrator from the context menu.
If prompted by UAC (User Account Control), then click on Yes to grant the admin access.
Once EAC is re-installed, just reboot your computer.
3. Run the game as an Administrator
Make sure to run the game exe file as an administrator to avoid user account control regarding privilege issues. You should also run the Steam client as an administrator on your PC. To do this:
Right-click on the Battlefield 2042 exe application on your PC.
Now, select Properties > Click on the Compatibility tab.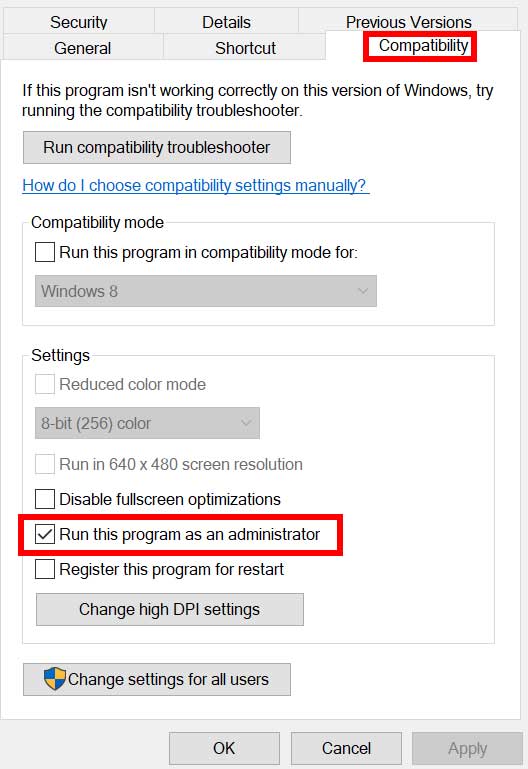 Make sure to click on the Run this program as an administrator checkbox to checkmark it.
Click on Apply and select OK to save changes.
4. Check Graphics Driver Update
Make sure to download and install the latest graphics driver version for your specific GPU card on the PC to get rid of multiple issues. So, if you're using an AMD graphics card then check here. For Intel, go here, and for Nvidia GeForce, visit here.
5. Add EAC to Whitelist
Sometimes adding the EAC service executable file to the antivirus whitelist can also fix multiple issues whatsoever.
Go to Windows Settings > Click on Privacy & Security > Click on Windows Security.
Click on Virus & threat protection > Click on Manage Ransomware Protection.
Turn ON the Controlled Folder Access toggle (if prompted by UAC, click on Yes).
Click on Allow an app through controlled folder access (If prompted by UAC, click on Yes).
Next, click on Add an allowed app > Now, go to the installed EAC directory.
Here you'll need to select the EAC application then click on Open to add it.
Once done, make sure to reboot the PC to apply changes.
6. Contact EA Help
If none of the above methods worked for you then make sure to contact EA Help for further assistance. You can also reach out to their support website, or Twitter @EAHelp, or @BattlefieldComm.
That's it, guys. We hope this guide was helpful to you. For further queries, you can comment below.