Diablo 4's open beta is reaching its full potential, and fans are overjoyed with the addition of the Druid and Necromancer classes. The only available classes in the previous early access were Barbarian, Rogue, and Sorcerer. But now you can use the Druid class's strength, which is arguably one of the game's strongest classes.
There are numerous builds for Druid available, and people are fascinated with the range of talents and abilities this class has. However, there are some users who are looking for the best builds of Druid. If you are also one of them and searching for a guide to help you, then don't worry because we are here with a guide to help you. In this guide, we will discuss about the best Druid build for solo play in Diablo 4. So, make sure to read the full guide to know about it. And now, let's check out the guide without wasting any time.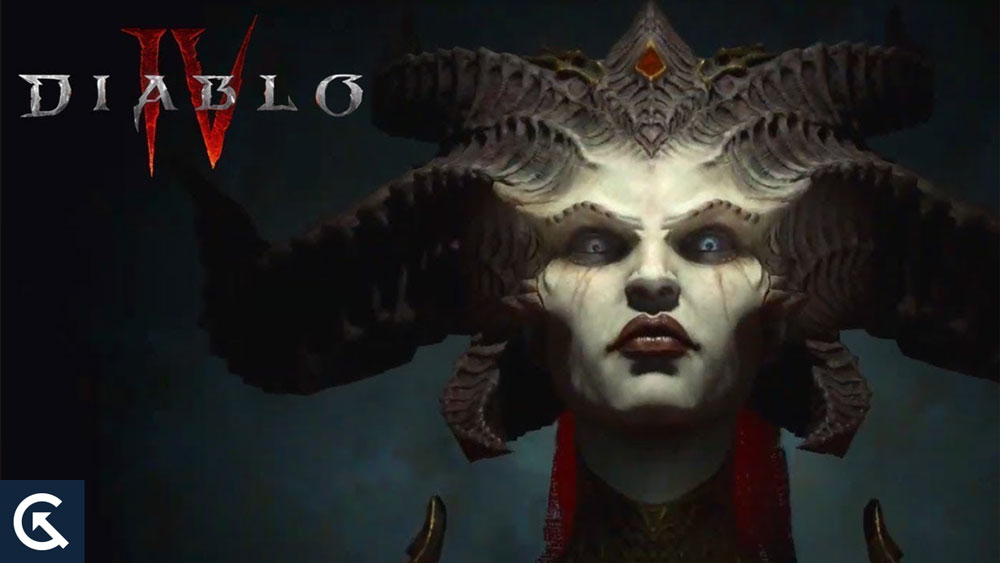 What Are The Best Druid Build For Solo Play in Diablo 4?
To assist manage most threats efficiently, we've chosen a mix of single-target and area-of-effect skills, with passives to keep your Druid healthy for longer.
Basic skills: Maul and Earth Spike
Maul is a powerful attack that hits enemies in front of you, though its area-of-effect is somewhat random due to the way the attack animation plays out. For AoE and distance assaults, the Earth Spike is the best choice.
You are strengthened by the effects of Enhanced Maul and Wild Earth Spike, which increases your pool of health by a small amount. Druids require Fortify because they lack the crowd control abilities like other classes and are easily overpowered.
Core passives: Heart of Wild and the Abundance
Your Spirit pool's max limit gets increased by the Heart of the Wild. And, your basic skill replenishes more Spirit by the Abundance.
Core skills: Shred
As a werewolf, Shred unleashes a three-hit combo attack, with each subsequent hit doing more damage than the previous one. The primary form restores some health when attacking, which is especially useful in battles against elites and bosses.
Defensive skill: Debilitating Roar
Debilitating Roar is a great ability. The basic version reduces the physical defense of a nearby enemy by 50%. If you use the advanced version, then it makes you stronger. Moreover, the Preservation tier helps to restore the health for a second for each active ability.
Companions skill: Ravens
Ravens summons ethereal back in the form of a group of ravens who assault every few seconds. At the Ferocious level, their assaults make foes helpless.
Companions passive: Call of the Wild
This ability is another important ability because it increases the damage that your partner's skill does.
Wrath skill: Hurricane
Hurricane summons a furious vortex that deals heavy damage and slows enemies. Unlike Tornado, you can actually control who is damaged by this ability because a vortex is created around your Druid.
Now, if you have any extra skill points, then we will also recommend you a Rabies at the Enhanced level. Rabies causes poison and causes affected enemies to spread it to nearby enemies.
Wrath passive: Neurotoxin and Envenom
Now, if you choose rabies, these skills are great additions. Neurotoxin helps in slowing the poisoned enemies. And, the Envenom will help in increasing the critical strike damage of poisoned enemies.
Ultimate skill: Lacerate
Lacerate transforms you into a wolf and deals extremely high damage to nearby enemies. The Superior version of Lacerate treats the first hit as a critical hit and flattens its damage by 200%.
Ultimate passive: Defensive Posture
If you have points left, throw some into a Defensive posture. This increases the amount of Fortify you get from any skill Fortify grant.
Conclusion
This was all for the guide on the best builds for Druid in Diablo 4 for solo play. We hope that with the help of this guide, you were able to know about it. If you have any doubts or any questions, then feel free to share them with us in the comment section below. So that, we can try our best to solve them and provide you with a guide on it. Moreover, for more such helpful guides on Diablo 4, do check out our website.