Have you been looking for ways to stream or duplicate your screen to a friend of family member? Well, you're just in the right place since we have the perfect write up for you. Read on to discover some of the best screen sharing tools for Windows and Mac that you must try out in 2020!
One of the biggest realizations that this quarantine has brought down upon us is that we do not really need to go out of our homes for a lot of things, and this includes many kinds of work as well. This is why many companies and workplaces have resolved to a work from home protocol, which keeps the workload going but without the need for anyone to head out. If you have been following the internet for even a bit, you must have already heard of Zoom, which is a popular video conferencing app that went viral due to the need of the hour. However, many people still do not know that such apps exist, and one of the best things about most video conferencing apps is their ability to screen share with others.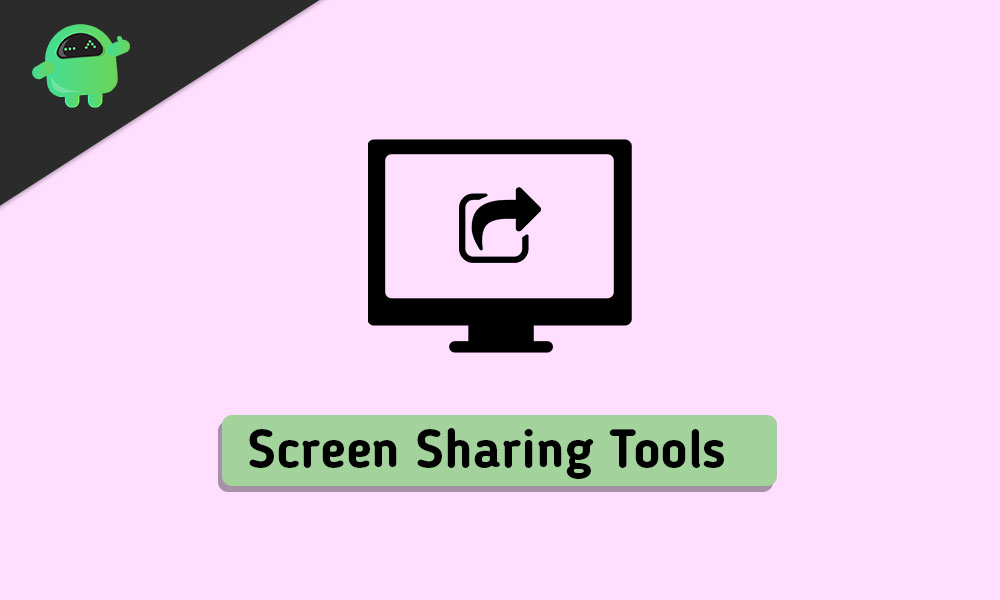 Screen sharing can be utilized in many ways, such as teaching, sharing your presentations at your workplace to your colleagues, or just helping a friend or family member out with some technical difficulties with their computers or mobile devices. In any case, screen sharing apps have been popular since the inception of smart devices since many people felt the need to have one just in case. However, with so many screen sharing services to choose from now, which one should you settle with? Well, we have taken it up on ourselves to do the hard work for you. Below, we have compiled a list of some of the best screen sharing tools for Windows and Mac that you can use to communicate with your loved ones.
Best Screen Sharing Tools For Windows and Mac
All of the apps mentioned below have been tried and tested by yours truly, and I recommend only those apps or programs that provide a fulfilling user experience. As far as availability goes, most of the apps we've mentioned about below are free, to begin with, but run on a freemium basis which means users can opt into buying the premium versions which unlock a whole lot of other cool features. Overall, if you don't plan on spending any money for any screen sharing tools for Windows and Mac, you can still enjoy most of the listings here too! With that being said, let's take a look on our top picks!
#1 – Zoom
Kicking the list off, we have the most obvious option which is Zoom. This video conferencing service is something that everyone and their mother is using these days, and that is all thanks to its widespread acceptance rate. Many people around the world who have resorted to online means of work or studies are most likely using Zoom. This is why it is in your best interest to use Zoom as well. You can make use of Zoom's screen sharing tool which works just as advertised and gets your display streamed to anyone you're on a call with.
You can even select which window or app in your Windows or Mac computer that you want to screen share. Once you begin screen sharing your desired app, you can make use of some features to better aid the person watching the stream. This includes drawing over the screen using your mouse, selecting an area to highlight it and even draw over your screen. Overall, if you had already been using Zoom, then it is the best way to start screen sharing right away! You can download the latest version of Zoom for your Windows or Mac computer by following the link to their website down below :
Download Zoom
#2 – Microsoft Teams
Yet another service that many people have turned to this quarantine is Microsoft Teams. Although not many people were keen to switch from Zoom to Microsoft Teams after the allegations that Zoom was intruding on user's privacy, people finally accepted Microsoft's video conferencing options. The best part about Microsoft Teams is that it is a great way to run your business right from home, since it offers many other features that apps like Zoom or Skype don't individually.
When it comes to the screen sharing functionality, you can quickly start it by pressing the screen share icon while in a chat with someone or in a group. This will now allow you to either share your full desktop, or select a specific window of an app to stream. There are also add-ons for Microsoft apps such as PowerPoint or Word that compliment Microsoft Teams. The overall user interface and experience that comes with Microsoft Teams is also better than some other video conferencing apps out there. You can download the latest version of Microsoft Teams for your Windows or Mac computer by following the link to their website down below :
Download Microsoft Teams
#3 – Skype
Up next is an app that everyone in the world probably knows about. That's right, Skype has made a huge comeback in 2020 and it is all thanks to its evergreen video calling services that everyone feels secure using. Although Skype might seem like a completely different app from when you may have used it years ago, it still allows for the same basic video calling and chatting functionalities that it always provided. On top of that, you are given screen sharing tools and a much better user interface to work with than before.
The way you start screen sharing is the simplest when it comes to Skype. You simply press on the screen share button that only shows up when you are in a call with someone. Once you begin with the screen sharing process, you can switch windows on the fly, without the need to disconnect the call and come back to it. Even though Skype is also a product of Microsoft, there aren't any worthy integrations with apps like One Drive or PowerPoint that might make you pick this over Microsoft Teams. However, due to its popularity, chances are most people use Skype anyway. You can download the latest version of Skype for your Windows or Mac computer by following the link to their website down below :
Download Skype
#4 – TeamViewer
If you didn't want to use a video conferencing app as a substitute to sharing your screen, then we have one of the best dedicated apps for you. You must have already heard a bunch about TeamViewer. It is one of, if not the most popular screen mirroring and sharing services out there – and for good measure. It is used by professional IT companies who fix issues with people's computers, and is even used by big marketing joints where there are a lot of employees.
While the setup process for TeamViewer might be one of the longest, once you have it ready to roll, you will never ask for anything else. It has powerful features that allow your screen sharing experience to reach greater heights. You can not only share your screen, but also ask access to control the other person's computer wirelessly. This is great for all those who are stuck with helping heir grandparents fix computer issues. There are more mainstream features that come with TeamViewer such as a whiteboard mode that allows you to draw or write while sharing your screen with others. You can download the latest version of TeamViewer for your Windows or Mac computer by following the link to their website down below :
Download TeamViewer
#5 – Screenleap
Ending our list of some of the best screen sharing tools for Windows and Mac out there for you to try in 2020, we have Screenleap. You could say we saved the best for the last, since Screenleap is the fastest way to get your screen share up and ready for others to view. This is all thanks to the fact that you require absolutely no downloads since everything works on the website itself. All you have to do is visit their web page, share the custom URL with everyone you want to be able to view your stream, and click on the "Meet now" button.
The only big disadvantage we found with this service is that the free version is restricted to only 40 minutes of usage per day. While this might seem like a good amount of time to get a point across, we recommend you try out the other screen sharing tools on this list if your sessions are much longer than this restriction period. However, if you love this platform enough, you can grab the premium which gives you unlimited access to sharing your screen. Other features of Screenleap include you and the viewers being able to chat directly within the screen share window. Overall, if you didn't want to download an entirely separate app just to be able to screen share a bit, this is the best option out there. You can download the latest version of Screenleap for your Windows or Mac computer by following the link to their website down below :
Visit Screenleap
That's all folks! We hope you enjoyed our roundup of some of the Best screen sharing tools for Windows and Mac to try out in 2020! Which one among the list is your favorite, and how many of these screen sharing tools for Windows and Mac have you already known or have been using? Know other good services that allow you to share your screen with others that you feel people might find interesting? Do let us know in the comments section below, we'd be delighted to hear from you guys!