The Monterey update is more of an incremental update than a radical departure from the already-polished macOS. As a result, it offers plenty of convenience features, security features, and collaboration features. Some features won't be available for a while, such as Universal Control, which lets you move your mouse and data between an iPad and a Mac.
But, there is one more issue that users started pointing out about macOS Monterey. Recently, Bluetooth is not pairing or working on macOS Monterey for some users. This is a very annoying error as users face many issues due to this problem. The Bluetooth is not pairing, or the working error on macOS Monterey has been resolved, so no need to worry. check them out.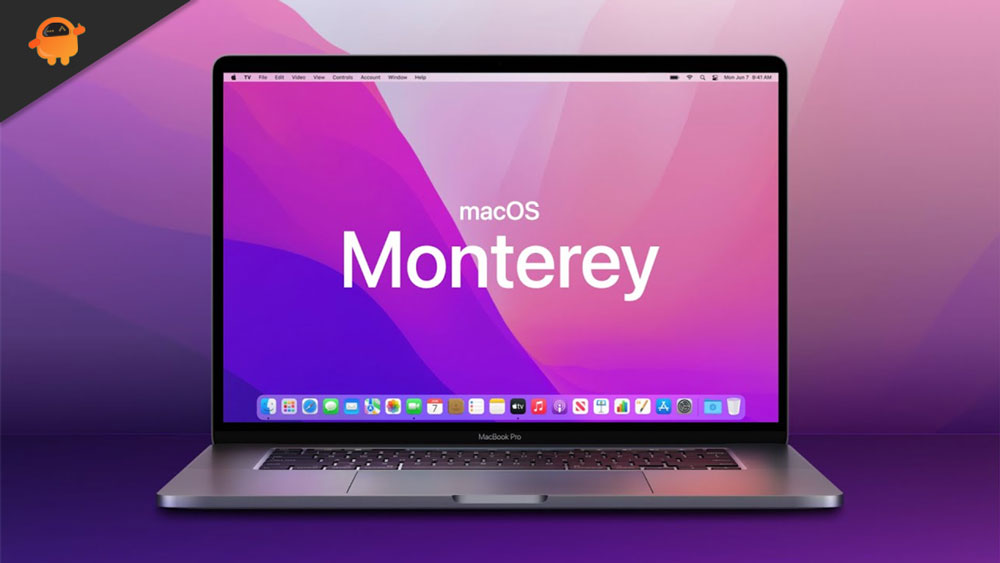 How To Fix Bluetooth Not Pairing or Working on macOS Monterey
Hold on! No worries, it is fixable when Bluetooth won't pair or doesn't work on macOS Monterey; you can fix it. But, to do that, you must perform the fixes mentioned below. So, let's have a look at those fixes.
Fix 1: Remove and Reconnect All Bluetooth Devices
It is necessary to remove and reconnect all Bluetooth devices if you experience Bluetooth connectivity issues after updating your Mac. If you're experiencing any connectivity issues, it is most likely that initiating a fresh connection will resolve them.
Tap on System Preferences from the Apple menu in the top-left corner.
From the System Preferences window, click on Bluetooth to access Bluetooth settings.

Select a Bluetooth device by hovering over it and clicking on the cross icon.

In the confirmation prompt, click the Remove button to remove your Bluetooth device.

Connect all your Bluetooth devices by repeating the process.
This will surely help you resolve the Bluetooth not pairing issue, as many macOS Monterey users have reported that this helped them resolve it.
Fix 2: Update macOS
You must be running macOS Monterey's latest version before proceeding with troubleshooting. To fix bugs in macOS, Apple releases regular updates. Hence, if you haven't updated your device, you could be experiencing Bluetooth connectivity issues.
From the Apple Menu, select System Preferences in the top-left corner.
Click on the Software Update setting in the System Preferences window.

The new updates will be automatically downloaded. It will notify you if it finds any updates and shows the

Update Now

button. Click on it.
You just have to wait until the Mac system OS gets updated. Once done, try to connect your Bluetooth device to check whether the Bluetooth is not pairing or working on the macOS Monterey issue gets resolved.
Fix 3: Reset Bluetooth Module
A reset button for the Bluetooth module is no longer visible in macOS Monterey. Up to macOS Big Sur, users could reset the Bluetooth module by selecting the 'Reset Bluetooth Module' setting by option-clicking the Bluetooth icon. Unfortunately, it no longer exists in macOS Monterey. For this, you will need a Terminal.
You can launch Terminal using Spotlight.

In Finder, click Go and select Utilities. Moreover, you can use the keyboard shortcut CMD+Shift+U.

Double-click Terminal to open it.

The Terminal command added below should be copied and pasted into the Terminal.

sudo pkill bluetoothd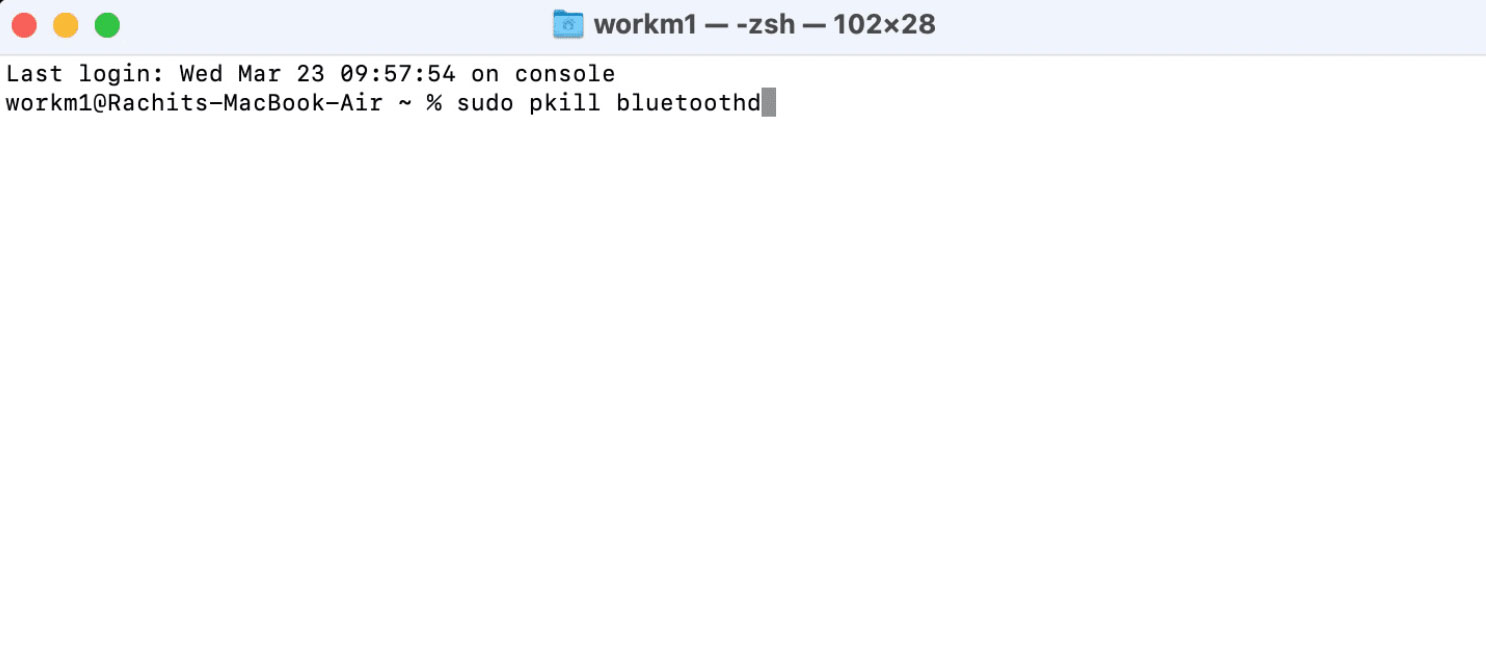 To run the command, you need to enter your desktop password. Once you have typed your password, hit enter.

Now, restart your device.
That's it. Now, simply check if the Bluetooth not pairing or working issue in macOS Monterey issue gets resolved or not.
Fix 4: Remove Bluetooth Plist File
The Bluetooth plist file can also be deleted in macOS Monterey to solve Bluetooth not pairing or working issues. You will be able to connect to Bluetooth after this is done, and you will be able to fix any connectivity issues.
From the dock, open the

Finder

, click on the

Go

option at the top, then click on the

Go to Folder

option. Using the shortcut Cmd+Shift+G, you can do the same action quickly.

In the address bar, type

/Library/Preferences

and press Enter.

You can delete a file called com.apple.Bluetooth.plist by pressing the command+delete shortcut on your keyboard. You can also delete the file by dragging it to the Trash.
Use the Cmd+Shift+G keyboard shortcut again to open the Go to Folder menu. Then, search for

~/Library/Preferences/ByHost

and hit enter.

You will need to find the file with the start-up com.apple.Bluetooth and delete or move it to Trash.

In the top-left corner, select Apple menu > Restart > Restart your Mac.
Fix 5: Reset The System Management Controller
An SMC controls various hardware functions on a Mac, including status LEDs, cooling fans, system performance, etc. The SMC may need to be reset on Intel Macs built with Apple T2 chips, mostly those released after 2017. This might fix issues such as Bluetooth connectivity issues or a non-working keyboard backlight.
It should be noted that Apple Silicon-powered Macs do not feature SMCs. M1 Macs must be shut down, waited 30 seconds, then restarted.
In order to shut down your Mac, click on the Apple menu in the top-left corner and choose Shut Down.

Then, press down the right Shift key for seven seconds while pressing the left Option, left Control, and left Shift keys.

Hold these keys for seven seconds while pressing and holding the power button.

Restart your Mac after waiting 30 seconds, releasing all the keys.
Fix 6: Restart Your Device
The Bluetooth not pairing or working problem can also be resolved by restarting your Mac's Monterey. Therefore, you must reboot your Mac and check if it starts pairing with your Bluetooth device or not.
Fix 7: Go To Apple Service Center
Now, the last option to fix this problem is to head over to the nearest Apple service center. You should therefore take your mac to the nearest service center. After that, Apple engineers will surely fix this problem for you.
So, that's all how to fix Bluetooth not pairing or working issue on macOS Monterey. We hope that you find this guide helpful. For more info, comment below and let us know.