Proton is the compatibility layer on Linux-based Steam Deck that basically allows Windows video games to run easily via a modified version of Wine and a set of high-performance graphics API implementations. Valve Corporation has been working on Proton as well as Steam Deck for a while and improved a lot. Meanwhile, some users are asking how to change the Proton version on Steam Deck.
Most of the APIs are supported by Proton which helps run most PC games on Steam Deck out-of-the-box. However, some of the games might not work well on a selected Proton version while using Steam Deck. Though the devs are active enough to update SteamOS as well as Proton quite often, PC games are also constantly changing with every patch update which can cause compatibility issues.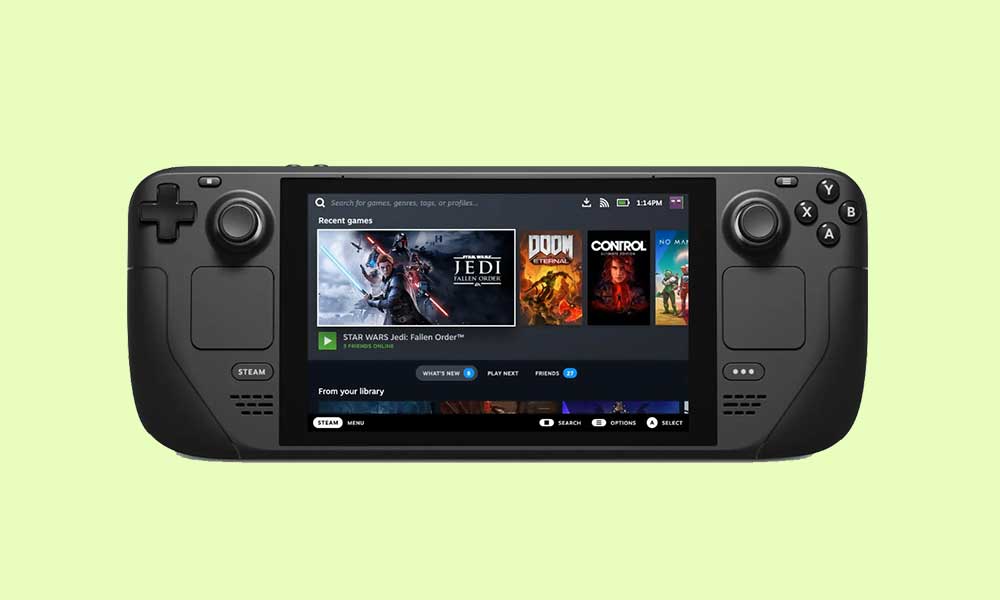 How to Change Proton Version on Steam Deck
If in case, your installed games aren't working well on Steam Deck then make sure to always change the Proton version by following the steps below. Keep in mind that some Proton versions might require the complete removal of game saves data from Steam Deck to change its version completely. That means if you're using Proton Version 7 and want to move to another version, it requires the deletion of saves.
Well, we're not sure whether the same thing is applicable to Version 8 or not. It's highly recommended to enable the Steam Cloud Saves option for the installed games on your Steam Deck. If the Steam Cloud Saves option isn't available for any specific game then make sure to take a full game saves backup to another location. For example, games like Dark Souls 3 don't support cloud saves. So, be sure.
Even if the game doesn't support cloud saves then don't worry. Just manually create backup data of the game saves and change the Proton version by deleting game saves easily. Now, without wasting any more time, let's jump into it.
Head over to the Steam Deck Library and select your specific video game.
Now, open the cogwheel icon (Settings menu) on the right side.
Select Properties > Choose Compatibility from the left-side menu.
Tickmark the Force the use of a specific Steam Play compatibility tool checkbox to enable it.
Select your preferred Proton Version from the drop-down list.
Once done, go back to the game library, and check for updates.
You can also reboot Steam Deck to apply changes.
Enjoy!
That's it, guys. We assume this guide was helpful to you. For additional queries, you can comment below.