When it comes to an online vehicular soccer video game that offers a stunning gaming experience as well as a better visual treat to your eyes, Rocket League is one of them. Psyonix has done a tremendous job by releasing this title for multiple platforms like Windows, PS4, PS5, Xbox One, Mac, and more. Now, several Rocket League fans are eager to know how to play Rocket League on Steam Deck.
Talking about the Steam Deck, it's a portable handheld gaming console that can run most PC games quite easily just like a computer. Valve Corporation is also quite active in improving the SteamOS as well as fixing multiple bugs. Back in 2020, Epic Games pulled out Rocket League from Steam which did cause some disappointment to Steam Deck users. But can you run it on Steam Deck now?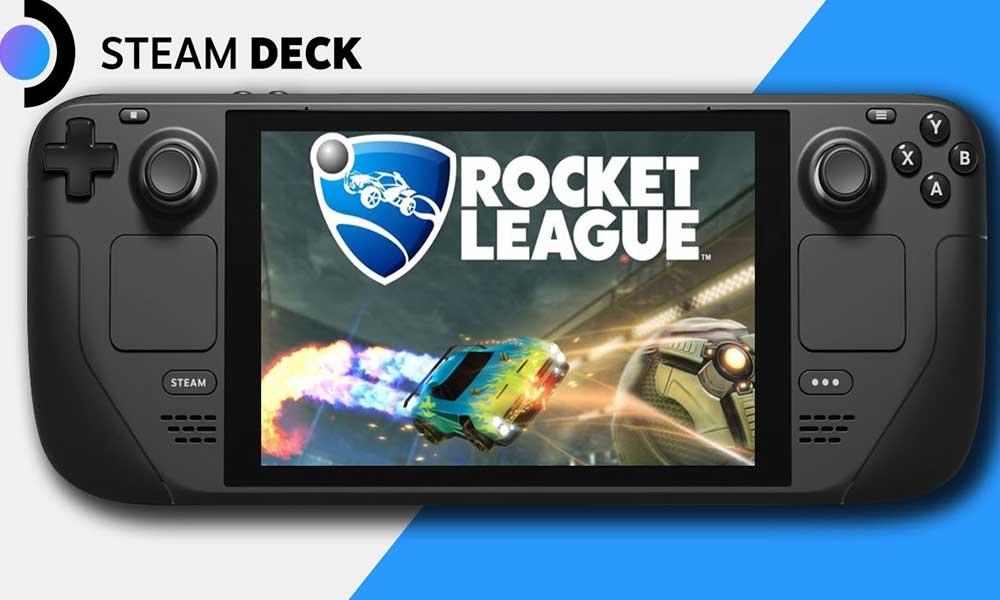 How to Play Rocket League on Steam Deck
Rocket League is easily playable if you've installed it on Steam prior to Epic Games has shifted the game to its own storefront. Yes! If you were playing Rocket League on your PC via Steam before Epic Games bought Psyonix then it might be possible. As Rocket League is no more available on Steam to new players, it'll be a slightly hefty process to get Rocket League working on your Steam Deck.
You can access Rocket League from your Epic Games Store Library by downloading it on your PC via Proton. You can follow the steps below to do so easily:
First of all, download the Epic Games Launcher on your PC. You can visit this link.
Open the Steam client > Head over to Games.
Click on Add a Non-Steam Game to My Library.
Click on Browse from the popup window > Go to the Downloads directory.
Make sure to select All Files type from the list > Now, choose the EpicInstaller.msi file.
Next, click on OPEN > Click on ADD SELECTED PROGRAMS.
Search for Epic on the Steam client and select EpicInstaller.msi from the search result.
Right-click on it and select Properties > Click on the COMPATIBILITY section.
Click on Force the use of a specific Steam Play compatibility tool to enable it.
Select a Proton version from the list > Make sure to install Epic Games Launcher on the PC.
Go to File Manager > Go to the installed Steam directory. [Steam/Steamapps/Compatdata/3627822460/pfx/Drive_C/Program Files (x86)/Epic Games/Launcher/Portal/Binaries/Win32]
Right-click on EpicGamesLauncher.exe > Click on Copy Location > Go to Steam.
Now, right-click on EpicInstaller.msi > Select Properties.
Click on TARGET and replace the existing target location inside "…"
Then click on START IN and replace the existing location with Steam/Steamapps/Compatdata/3627822460/pfx/Drive_C/Program Files (x86)/Epic Games/Launcher/Portal/Binaries/Win32.
Run the EpicInstaller.msi file to open the Epic Games Launcher.
Now, log out of your Steam launcher > Open Epic Games Launcher again.
Install Rocket League > Go to Library > Click on Rocket League to open it.
You're good to go. Open Steam Deck and run the game.
That's it, guys. We assume this guide was helpful to you. For further queries, you can comment below.