If you have been using Steam for a long time on either of the compatible devices, you must have noticed that sometimes it starts to lag out of nowhere. Or, you start facing different issues while downloading your favorite games. All these issues are caused by the huge amount of cache data that is stored on your Steam account. Fortunately, there is an easy workaround using which you can solve the problem, and this post is all about that. Here, we are going to talk about how to clear steam download cache data to make your game run faster. So, without any further ado, let's get started.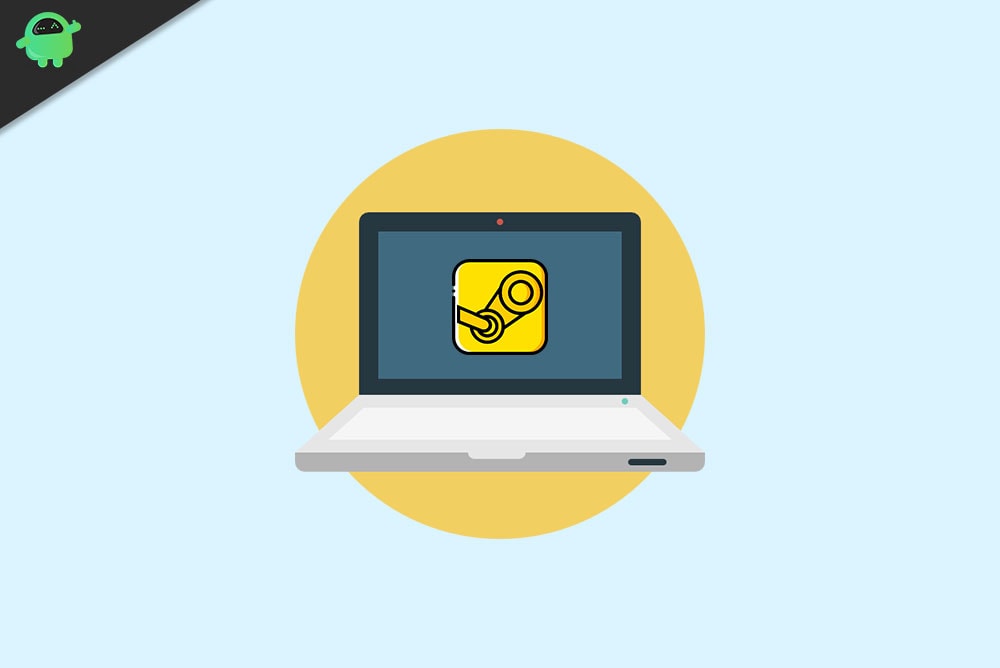 Will Clearing Cache Data Have Any Bad Effects?
Steam says you won't face any adverse effects by clearing the cache data. No doubt, you will lose all the progress of your current downloads. So, if you are downloading anything on Steam and it gets stuck in the middle, clearing cache data will clear all the download's progress. Thus, you will have to start the download from scratch again.
Furthermore, make sure you are aware of your Steam credentials. Because as soon as you clear the cache data, you will automatically log out of your account. So, you will have to log in again using your username and password.
Clearing cache data will also remove any mod you installed on either game. For instance, if you have installed a mod on GTA 5, it will get automatically deleted as soon as you clear the cache data. So, ensure you have backed up all the mods installed in different games before proceeding further in the article.
On a positive note, clearing cache data not only free a large amount of system storage but also boosts the system's overall performance, which directly results in faster and smoother gameplay. So, let's check out how to clear the steam download cache to make your game run faster.
How to Clear Steam Download Cache Data?
Now that you are aware that clearing cache data doesn't have any negative impact on the system, you can proceed further with an open mind. So, here are the steps you need to follow to clear the steam download cache data.
Head over to the "Steam" app on your system.
If you are using a Windows PC, in the Steam menu, tap on "Settings." And if you are using a Mac, you will have to tap on "Preferences".
A new window will pop up. Tap on "Downloads."
Now, just tap on "Clear Download Cache".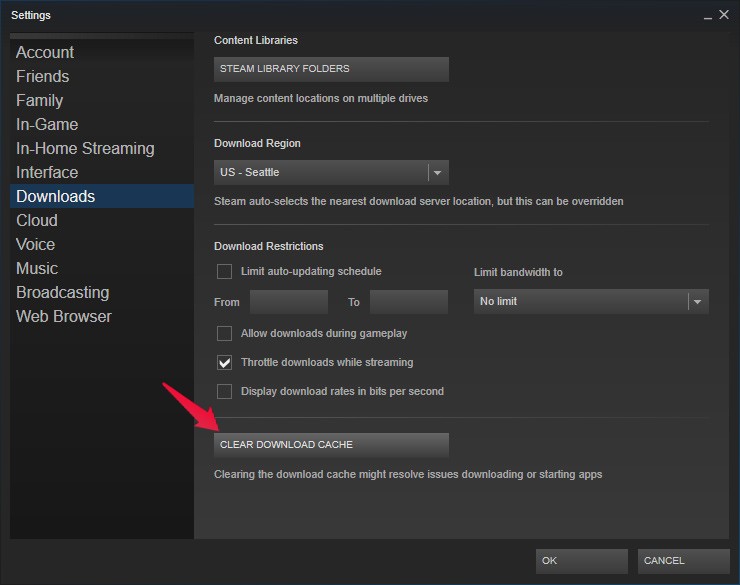 It's surprising, but yes, it's that simple to clear cache data on Steam. As mentioned, you will now be logged out of your account. Now enter your credentials to log into your account.
Once logged in, open your favorite game and you'll be surprised to see that you are getting a faster and smoother gaming experience than ever before.
Final Words
This was how to clear steam download cache data. Let us know whether you experienced any change in the performance of your favorite game or not.