Valve Corporation is a well-known video game developer, publisher, and digital distributor company that launched its PC gaming handheld console called Steam Deck. This portable, powerful gaming console is capable enough to run most PC games on the go, but plenty of Steam Deck users are eager to know how to play COD Modern Warfare 2 or Warzone 2 on Steam Deck without any second thought.
Call of Duty Modern Warfare II or Warzone 2.0 players are interested in getting hands-on with Steam Deck. Still, a big question has eventually arrived which video games can support Steam Deck and, most importantly, whether the Modern Warfare II or Warzone 2.0 title is compatible with running on Steam Deck. As Steam Deck runs on Linux-based SteamOS (operating system), it becomes complicated to understand how to play COD MWII or Warzone 2.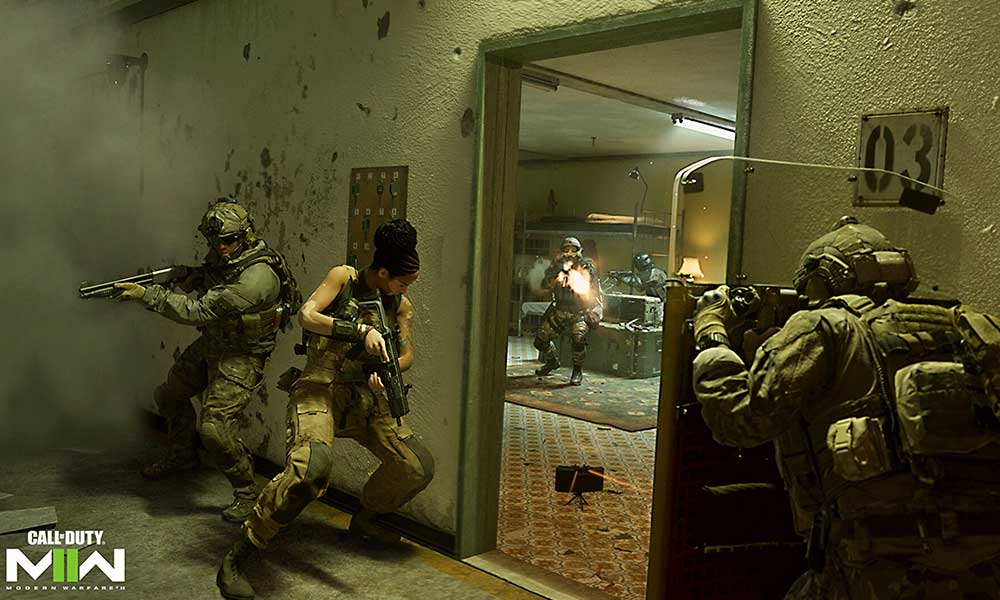 Can you play Modern Warfare 2 or Warzone 2 on Steam Deck?
Well, the short answer is NO. Steam Deck runs on SteamOS based on Linux, which officially doesn't support COD Modern Warfare II or Warzone 2.0. But we're fortunate enough to run the game on Steam Deck by tweaking the system software. As a Steam Deck user, if you're one of the interested fans playing Warzone 2 or Modern Warfare 2, don't worry. You can install (dual-boot) Windows OS on your Steam Deck to run Call of Duty games efficiently.
COD Warzone 2 is being launched on Steam for the first time, but it might not work smoothly on SteamOS due to Linux variations or compatibility limitations. While the supported games list is rapidly growing with Proton for Steam Deck, the compatibility layer of Windows games running on Linux improves with each update. So, Steam Deck doesn't support the Call of Duty MWII or Warzone 2.0 title.
The COD MWII or Warzone 2.0 inclusion of Richochet anti-cheat only requires Windows OS to run properly with online access. Even the Proton emulator control might not work well as of now. Installing Windows 11 OS on Steam Deck will be the only workaround.
How to Play COD Modern Warfare 2 / Warzone 2 on Steam Deck
You can follow the steps below to install the Windows 10/11 OS on your Steam Deck easily, and then you can install COD Modern Warfare II or Warzone 2.0 to run it without any compatibility issues.
First, plug the Type-C USB flash drive into the Steam Deck. [You can also use a USB to Type-C adapter]
Enter the Boot menu by pressing the Volume Down + Power buttons.
Select USB as the Boot Device by using the D-pad on Steam Deck.
Then restart the Steam Deck and install Windows 10 OS on the flash drive.
Note: You can also download Windows 10 OS separately on a USB flash drive, insert it into the Steam Deck, and boot into it.
Once done, Windows OS will boot in a couple of minutes.
Go to the Start menu > Choose Settings > Go to System.
Head over to Display > Select Display Orientation > Choose Landscape.
Next, make sure to download & install a browser of your preference & go to the Battle.net link to install Modern Warfare 2 or Warzone 2 edition.
Finally, enter the game, and log into the Activision account to start playing it.
It's also highly recommended to download and install the required-only resources inside the COD game to keep it lightweight and reduce in-game performance issues. This is how you can easily play Modern Warfare 2 or Warzone 2 on Steam Deck.
That's it, guys. We assume this guide was helpful to you. For further queries, you can comment below.