Our phones became such a multipurpose tool that we sometimes forget what they were originally designed for. Once you realized that your iPhone wasn't able to dial out or send any text messages that the sole reason for a smartphone is to call and send messages. You've been heavily counting on data and WiFi, employing a sort of texting apps, check your email, and searching the web for an entire slew of unimportant trivia before even noticing the glitch. Here, in this article, we have discussed the simplest and straightforward methods to Fix Common Calling and Texting Problems on iPhone 8 and 8 Plus.
Before diving into our troubleshooting guide, I'd wish to clear up some misconceptions about why some iPhones don't make phone calls. many of us immediately think their iPhone is broken when it won't make phone calls.
However, it's actually your iPhone's software, not its hardware, initiates a call. Even a minor software crash could prevent you from calling your family and friends! the primary steps in our troubleshooting guide will assist you to diagnose and fix potential software problems your iPhone is experiencing.
And here are the reasons why an iPhone won't send a text message:
The iPhone has no cellular signal – no SMS text messages are often sent without a standard cell signal
The iPhone has no service – if the iPhone doesn't have a cellular service plan active, it'll not be ready to send text messages
The cellular reception is so bad that iPhone can't send a text message – if service is awful (think 1 bar or 1 dot or cycling between "Searching…" and dots), the phone likely won't be ready to send or receive text messages
The cell number you're reaching is disconnected – this is often the matter if the recipient has recently changed a telephone number otherwise you have multiple contact numbers for an equivalent person, so make certain you're addressing the right telephone number
Airplane mode is enabled, thereby disabling the power to send messages and text messages – toggling Airplane mode off will fix this specific issue quickly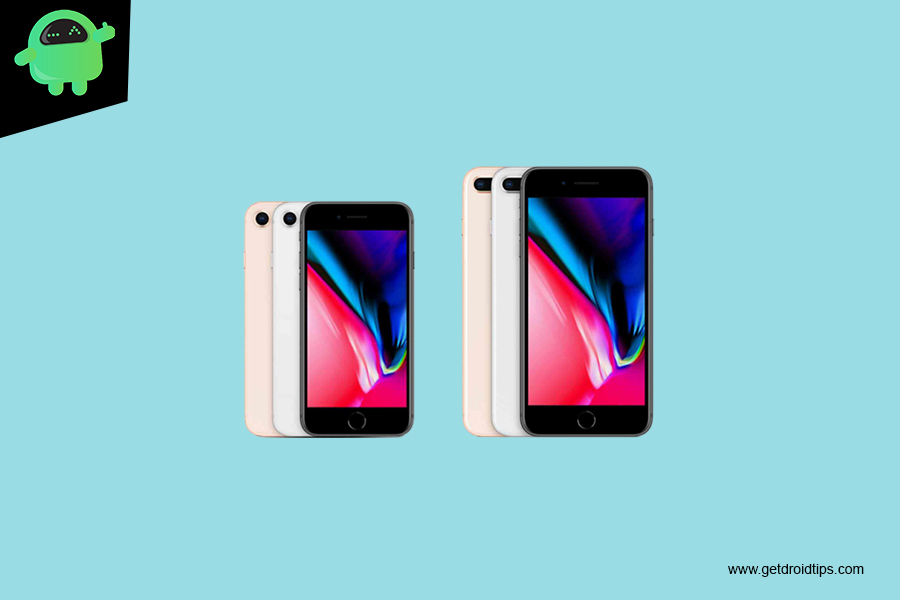 Fixes to Common Calling and Texting Problems on iPhone 8 and 8 Plus
Some times, the iPhone 8 series users may also face issues like iMessage not delivered, iMessage activation error, iMessage not working, and more.
1. iMessage Not Delivered
This error will happen when the message won't be delivered successfully via the iMessage app. It can also occur due to the software bug, network issues, the APN settings not configured properly, etc. Meanwhile, any latest iOS update can also overwrite your existing settings. Make sure to troubleshoot the internet connection or cellular connection at first.
2. iMessage Waiting for Activation
While activating the iMessage service on your iPhone, the iMessage waiting for activation error can appear due to the internet connectivity issue. The issue can be for both the cellular data or Wi-Fi network as well. Make sure that internet connectivity is properly working on your device. To check the connectivity, you can play YouTube videos or run social media apps.
Now, if the internet is not working on your iPhone, try to turn on the Airplane mode for a few seconds and then turn it off. You can also reboot your handset to clear any system glitch or cache issue.
3. iMessage Not Working to fix Calling and Texting Problems on iPhone 8
If you can see that your iMessage app can't send or receive messages, it may be an internet connection issue. Either your device data is empty or the connectivity is unstable. However, if you're using a Wi-Fi connection, then we can expect that there will be no issue. However, try to update the iOS version on your iPhone via iTunes, if available.
Additionally, you can reset the network settings by following the steps below.
Tap on the Settings > General > tap on Reset.
Select Reset Network Settings.
If asked, enter the passcode and confirm it.
Reboot the iPhone and check the cellular data or Wi-Fi.
4. Can't Make Phone Calls, But Receiving
If in case, your iPhone 11 series device can't make phone calls but can receive, most probably your device is facing an outgoing service. Make sure that you have enough internet data and an outgoing/ongoing call facility on your contact number. So, it can also be some network service provider related issues and you need to contact your respective service provider.
Additionally, you can try switching between 3G to 4G or mobile data to Wi-Fi to refresh the internet connectivity.
5. Calls Going but Can't Receive
If you're facing incoming call related issues, either there are some technical problems with your carrier or any system glitch is present on your iPhone. Make sure to reboot your iPhone. You can also reinsert the SIM card to fix this issue. If the issue still persists, contact your carrier support. Meanwhile, you should check whether the Do Not Disturb (DND) mode or call forwarding is enabled on your device or not.
6. Can't Send Messages (SMS) to fix Calling and Texting Problems on iPhone 8
Mostly, the SMS sending issue can appear due to network-related problems like low coverage, congestion, etc. Some times the corrupted data or multimedia files can't be sent. You can try to log out from the Apple ID and sign in again to check whether the issue has been fixed or not.
7. Can't Receive Messages (SMS)
If your iPhone storage gets low, you may get this kind of issue like can't receive messages or media files. Head over to the Settings >> General >> iPhone Storage. Then check which app or other data is unusable and delete that to free up some storage. Additionally, you can use 5GB of free iCloud storage if your iPhone storage is getting full in no time.
Conclusion
That was it, this was the easiest way to Fix Common Calling and Texting Problems on iPhone 8 and 8 Plus. Are you facing any problems and issues with your iPhone 8 Series? Then there is nothing to worry about, we have an article dedicated to iPhone 8's issues and guides. Here is the iPhone 8 Troubleshooting Guide. Although it's rare, some cases of the issues on Apple devices may have bad hardware as the origin. If a factory reset won't help in fixing your issue, visit your local Apple Store or Service Center so a qualified technician can examine the hardware. If needed, they may send it in for repair or replacement.
Do you own an iPhone 8, or any Apple device and need these types of simple tutorials? Then stay tunned to GetDroidTips' iPhone Tips & Tricks column because many simple tutorials for Poco are coming soon.

If you have any queries regarding this, the comment section always available for you.