Apple is one of the best companies in terms of security. But, as technology is growing day by day, hackers are also growing. A lot of apps are being developed by developers keeping in mind that no virus, malware, and other things can breach them. And, because of this, many companies are also running the bug bounty program. In the bounty program, the developers find the bug in the respective app, and if there is any and they find that then they are awarded the reward.
We all know that Apple is a company that has focused on the privacy and security of its users. MacBooks are one of the widely used products for working. And, the threat of Malware is always there as the users are surfing online, accessing different websites, and much more through which malware can enter the MacBook. However, MacBooks are still very much safer than Windows. But, what will happen if your MacBook gets Malware? It will lead to damage to your personal files & data, and it will also impact other things. Therefore, read the full article to know more about it and keep your Mac safe from malware.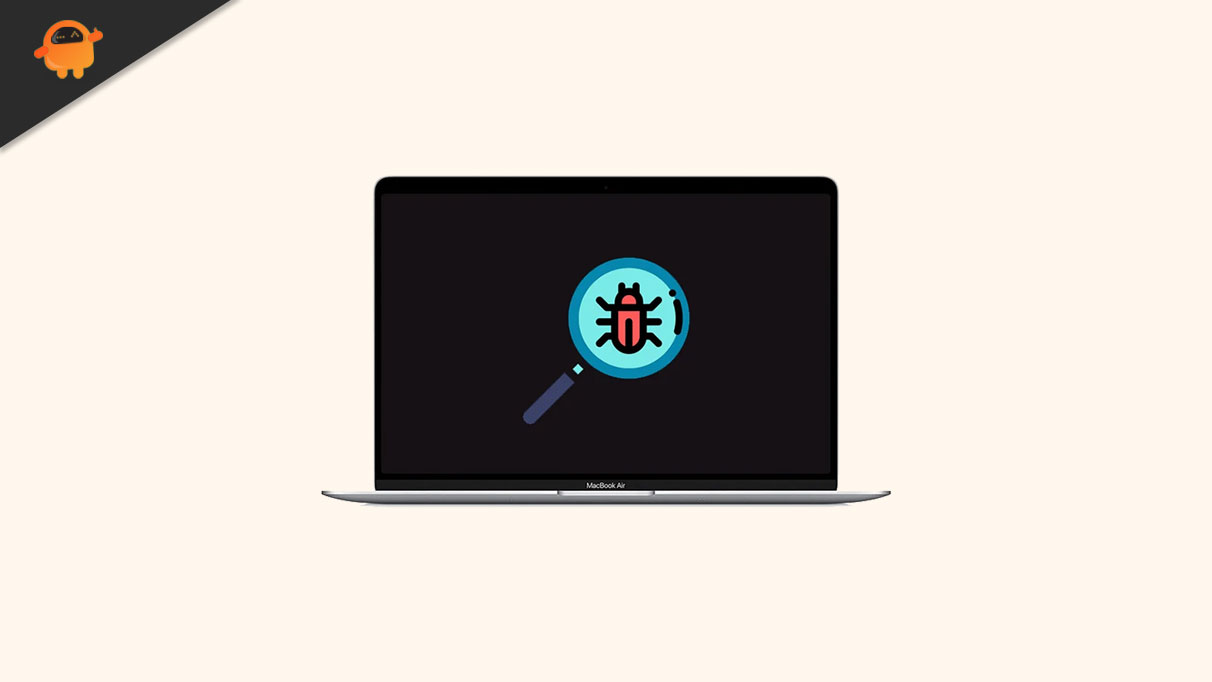 Here are Common Malware which is on Mac
There is much common malware that is being faced by Mac users. So, we will be listing that for you along with the damage that it will do to your Mac. After that, we will also mention the steps to How To Avoid Them. Check out the common Malware below.
Info-Stealers
An Info Stealer is malware that is designed as a way to gather information from the MacBook. The Info Stealer gathers information that is sensitive to the users like usernames, passwords, login information, credit numbers, and much more. The info stealer sends this information to another system via email or over a network. Some other info stealers, such as keyloggers, are designed to log user keystrokes which may reveal sensitive information.
The Info Stealers get into Macs while the installation packages are running. And, after it, the data is transferred to a criminal-run Command & Control (C2) server.
Cryptojacking
Cryptojacking is a type of cybercrime where a criminal secretly uses the user's computing power to generate cryptocurrency. The purpose of doing it is to secretly mine cryptocurrency like Monero or Bitcoin. One of the Cryptojacking OSX/Loudminer was discovered in June 2021 from Mac. The Bird Miner was also a type of Cryptojacking malware, it was an infected version of popular Virtual Studio Technology (VST).
OSX/MaMi
It is the first macOS malware detected in 2018 from the MacBook. This malware gets into the system with phishing emails and through pop-up ads. So, when it gets into the system, then it changes DNS Server settings through which the attackers can reroute traffic through fraud servers. And, after it, the sensitive data from your Mac is collected. This malware is capable of taking screenshots, uploading files, and executing commands.
Fruitfly
The Fruitfly is another malware that takes photographs, personal data, tax records, and personal conversations. It also uses screenshots and camera images to steal user images and data.
KeRanger
This is MacOS's first malware. It encrypts a system's data and demands payment to recover them. The malware was launched with a genuine Mac App certificate to bypass Apple security. So, when the malware gets into the system, it encrypts files and documents and asks for payment in bitcoin to remove the infection. Apple has also revoked the malware Gatekeeper certificate to keep the users safe from it.
Adware
Adware is the most common malware on Mac. And, it is the most frustrating malware, as it continuously shows the ads to the users or redirects the users to some other websites. It is spread through the problems in the Adobe Flash Player updates. And, after entering into the macOS, it starts showing ads.
Scareware
Scareware is another malware that makes false claims about the performance and security of the Mac. And, when the users get worried about it, the malware suggests specific apps for purchase. It suggests the Mac Users Advanced Mac Cleaner, Mac Auto Fixer, and Mac Cleanup Pro to purchase.
How to Avoid Malware on Mac?
So, we have mentioned the most common malware which can enter into your MacBook. Therefore, we are telling the methods that you should do to How To Avoid Common Malware on Mac from entering.
Use Password Manager
Using password manager for Mac can help you a lot in protecting your sensitive data if malware has infected your MacBook. So, in this case, you should use a password manager. The password manager will also keep the most sensitive data encrypted and inaccessible to outsiders. The password managers keep safes the login information of the accounts that are available on the MacBook.
Uninstall Adware
If you are seeing a lot of ads, pop-up ads, or redirection to another website, then you might have installed the Adware through which you are facing this issue. So, in this scenario, you should go to Applications. And, start finding those apps which are newly installed. So, uninstall that app, and check if the ads are still coming or not.
Use Antivirus Software
It is recommended that you should use Antivirus so that you can keep malware out of your Mac by performing regular scans and removing suspicious files from your device. The Antivirus also has a feature that detects files that are received from the internet. So, you don't have to worry about browsing websites online.
Empty Trash Bin
Make sure that you should regularly trash the bin. So, whenever you delete any suspicious file from your Mac that might contain malware then also clear the Trash Bin. You can do this easily by right-clicking the Trash Icon on the dock and choosing Empty Trash.
Detect and Stop The Malicious Process
You should also evaluate your MacBook for malware. So, when you notice any weird thing with your MacBook like using more network and battery power or running more processes in the background. So, if these things are happening to your MacBook, then try finding the app through which this issue is arising. To find the app, you can check the app under Utilities, and after it Go To The Activity Monitor. So, if you find any irrelevant apps that are using more CPU, RAM, Data Usage, and other things then it might be malware. So, in this, force stop that app, uninstall it and trash its files.
Conclusion
So, in this guide, we have mentioned the most common malware that is infecting a huge number of MacBooks. Also, along with it, we have explained what it can damage in your system. After it, we have mentioned all the methods through which you can avoid malware from entering the Mac.