Just like most images are stored in JPG or PNG formats, HEIC is an image format used by iPhones and iPads. This mage format is great since it stores high-quality image data in a small data footprint. However, it is not compatible with all devices. So case you're sending one out for your friends that it will not be visible. If you do want to share or convert HEIC images into JPG on Ipad or iPhone, then there are many ways to do that. We will help you convert your HEIC images into JPG or PNG formats easily without any paid services or paid apps.
HEIC is an image format used by Apple on their devices. The image format is only supported by Apple devices and gadgets. However, if you want to run or check the HEIC format on Windows or Android, you will have to convert it into a JPG image as the HEIC format only works in the Apple ecosystem. HEIC format is much more sufficient in comparison of other images because it consumes less space, has 16-bits of colors instead of 8-bits, and works very smoothly on all Apple devices.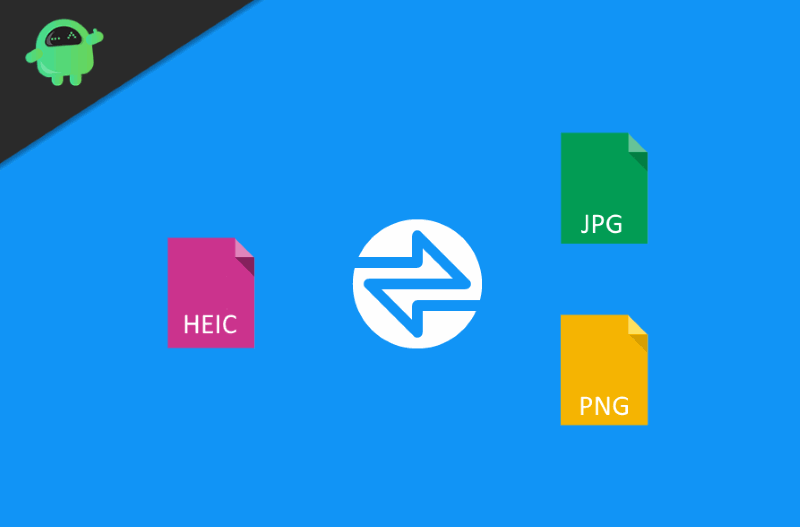 How To Convert HEIC image into a JPG image format
Though HEIC image format is better in comparison of other image is not compatible with other devices. To check or run the HEIC images on other devices rather than the Apple device, you must convert the image. JPG format is the most popular and simple image format to boot on almost any device.
By Convert HEIC to JPG online
The Internet is filled with such services, and most of them are free. They are easy to use, usually tackle free and will get your work done in just a few seconds. Since its a website service, it is easier to use on an iPad rather than an iPhone, but you can still use it. To convert HEIC images to JPG or PNG from iPad or iPhone, follow the below guide.
Step1) Go to CONVERT HEIC TO JPG ONLINE website.
Step2) Drop HEIC images which you wan to convert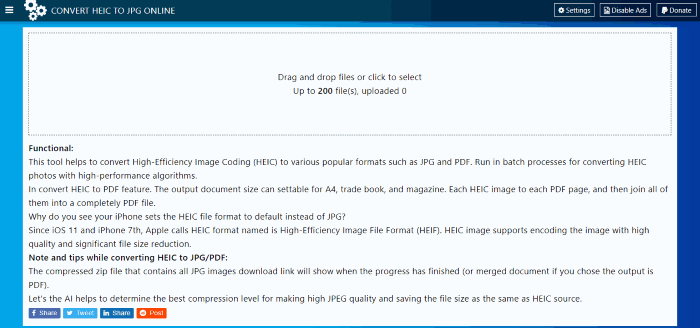 Note: You can convert almost 200 images at once. Great for Bulk work, but it will become slow if you upload more images.
Step 3) Wait for the conversion process. Download and Done!
By Using Files App
JPG images are usually used for mailing purposes. To know how to convert HEIC images into JPG, read the following steps mentioned below.
Step 1) Firstly, open up the Files app on your iOS Device and select the option related to On My iPad/iPhone.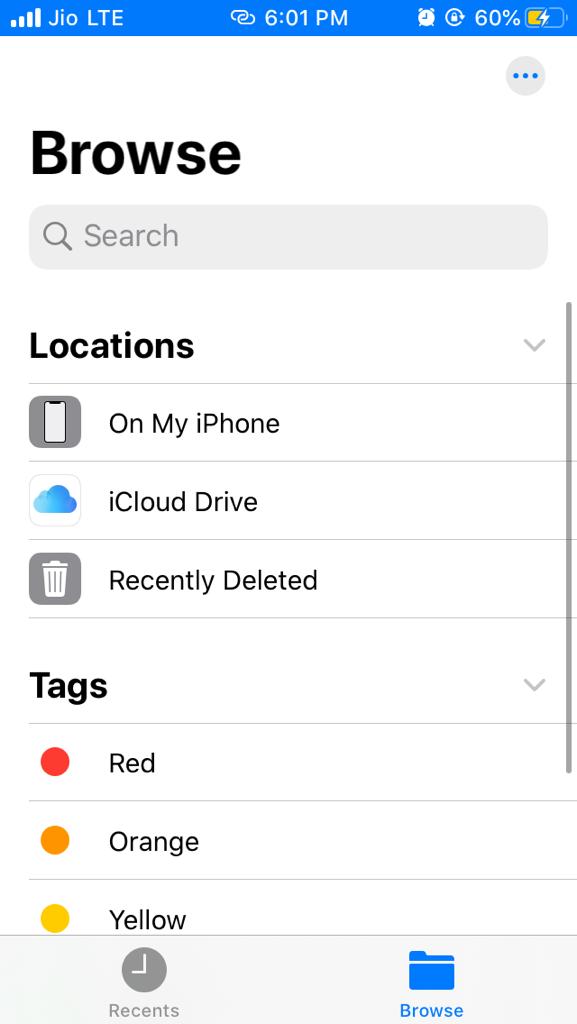 Step 2) Click on the empty area and select the option New Folder, name it whatever you want and click o the Done tab.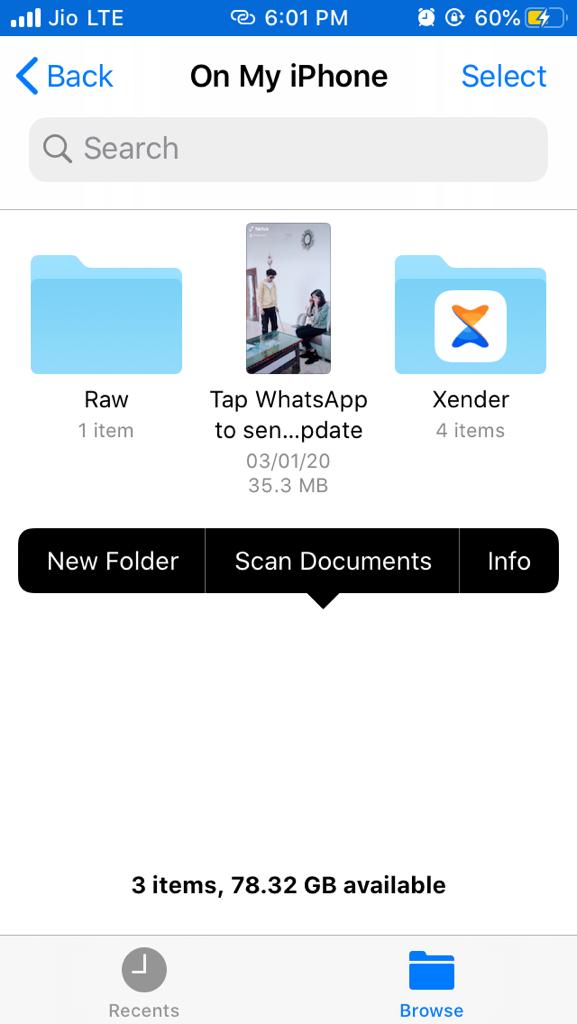 Step 3) Go to the Application launcher and launch the Gallery application to choose the images you want to convert.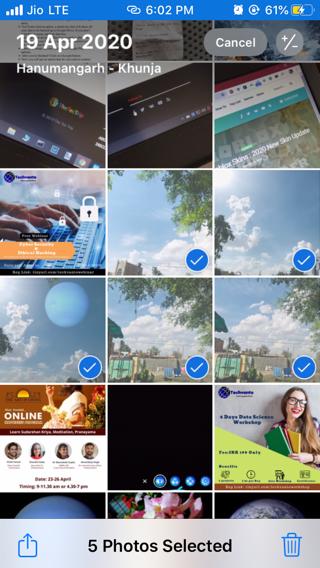 Step 4) Click on the Select tab at the uppermost toolbar and select your HEIC file that you want to transform in JPG.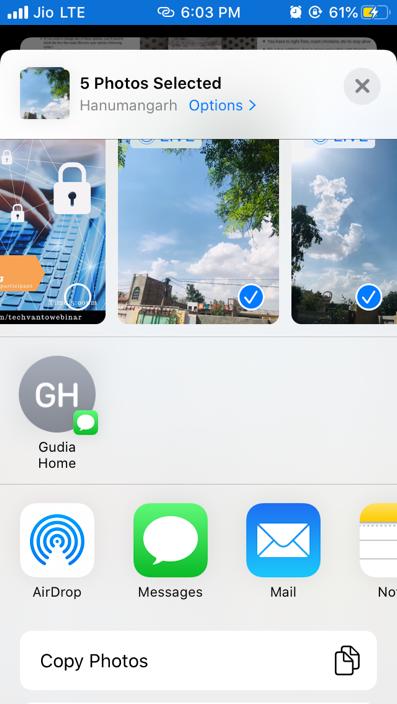 Step 5) Now, select the share tab located at the bottom-left section of the screen and go to the Share option. Click on the Copy Photos option.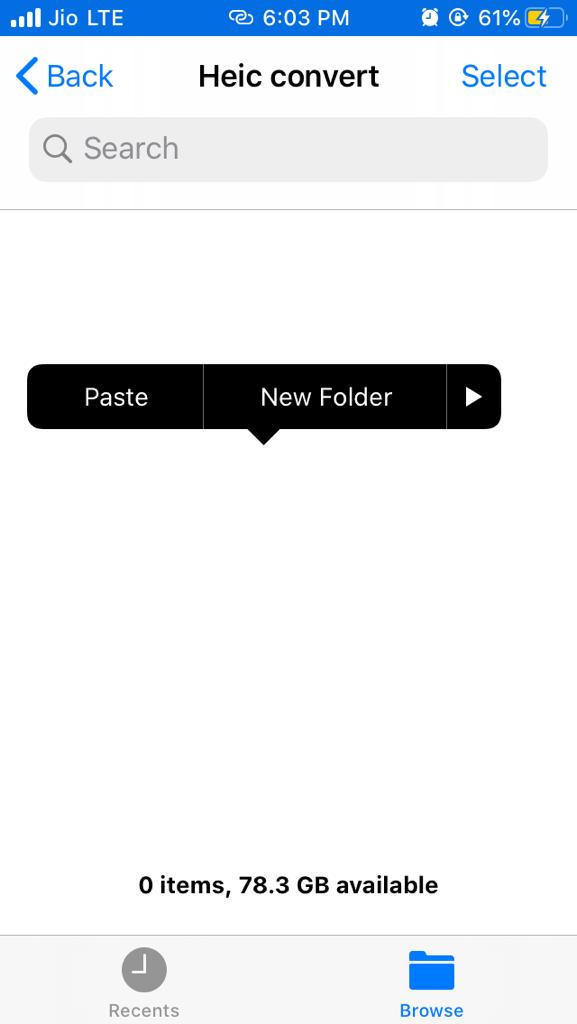 Step 6) The images will be available at the clipboard, go to the folder that was created earlier, and by clicking on the empty area, select the Paste option.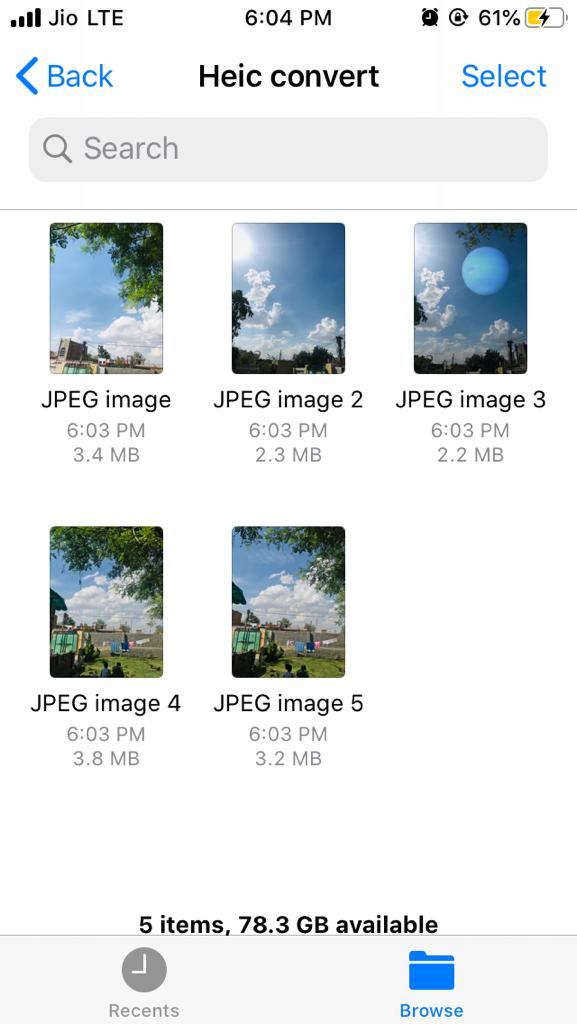 Step 7) A prompt may appear asking you your password, enter your password, the file will be converted into JPG on the new folder.
By using WhatsApp
By using Whatsapp, you can change high-Quality HEIC images into low-quality JPG formats. This is an ideal way if you're trying to send your HEIC photos to your friends. Simply don't convert, just sent it via Whatsapp. The conversion will take place automatically, and all your images will be sent automatically.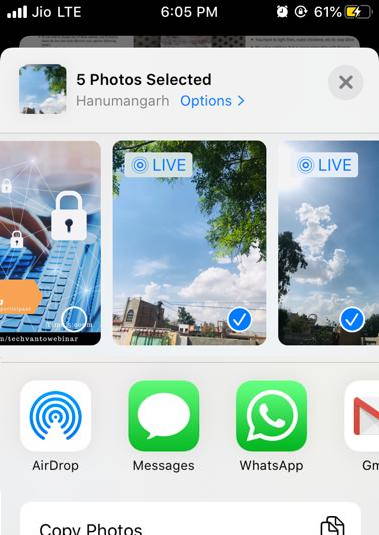 Choose the Whatsapp option and the recipient, the files will convey and send automatically.
Note: This process will definitely decrease the size and quality of images. So in case you're trying to send a file with Good quality, e.g. wedding photos, or documents scan, then do not use this method.
Using Third-Party Converter Apps
Well, you know, there an app for everything. In our digital world, apps are everywhere. So for any small work of such sort, we always have one or two apps which can get the work done for you, for free!
Step 1) Download Luma: Convert Heic 2 Jpg on your iPhone or iPad device.
Step 2) Run the App, choose the files which you want to convert.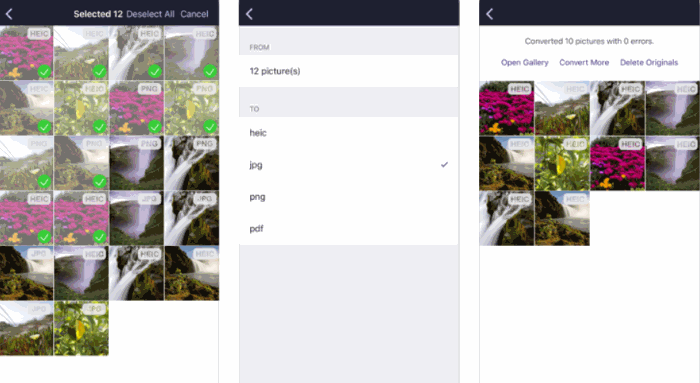 Step 3) Choose the desired output file format. You can choose between JPG and PNG formats.
Step 4) Press ok and watch the app do the work for you!
Conclusion
So here are some easy ways to convert HEIC images to JPG or PNG format. It is great that iPhone stores image data in HEIC format; however, it is very crucial to change it into JPG to PNG format to forward it further. The above three days are easy to way to do so. We will add more methods if available, so bookmark our website for more.