Game Center in iOS 13 is packed with new features; Now you can directly add friends to Game Center in iOS and iPadOS on your iPhone and iPad. Unlike previous versions of iOS, There is no dedicated Game center app. Instead, you have to enable it in the settings app. After setting up the Game center, you can invite all your friends to play games together. This is a feature requested by apple users, and its good that Apple has implemented it. Now you can team up with your friends in your favorite game and play together.
Earlier Game Center was an app, and all the functionality was inside it. So it was easy for uses to access and change settings. However, now it is available under settings as a service, so it might be hard for some users to find and activate it easily. But after activating, you can easily add new friends to the game center in iOS 13/iPadOS using your iPhone and iPad. We will guide you through the whole process. The process of adding up friends is much easier with iMessage. So without a further ado, let's help you add your friends so you guys can play together!
How To Add Friends To Game Center In iOS 13/iPadOS On iPhone Or iPad
If you are using an iPhone or an iPad, probably you are using Game Center as a general place to download and play games. Game Center on iOS is like Play Store in Android. Not only you can download and play games using the Game Center, you can also invite your friends. To invite your friends and play with them using Game Center, you must have an account in the Game center first. If you have an account that you are using, you can invite your friends very easily, you have to have their phone number. If the person you are inviting does not use iOS device, then you cant invite them because Game Center only supports iOs devices
Add Friends To Game Center In iPhone With iOS 13
In iPhone, the Game center is located inside the Settings app. By default, it is activated in your device. So simply follow these steps to invite your friends in the Game Center in iOS 13 iPhone device.
Go to the main Setting app on your iOS device and tap on Game Center.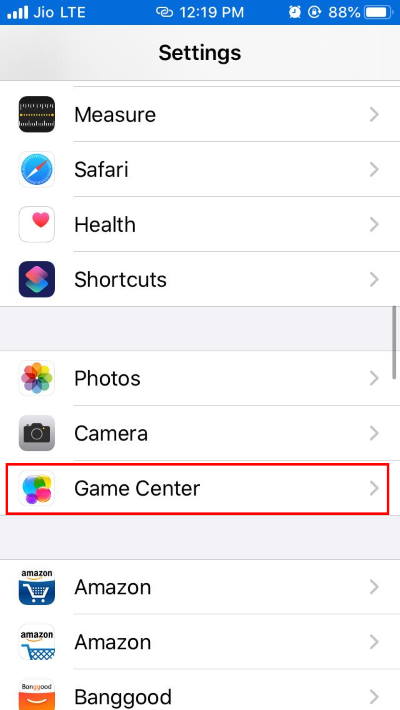 Click on the AddFriends option, and this will open up your iMessage app.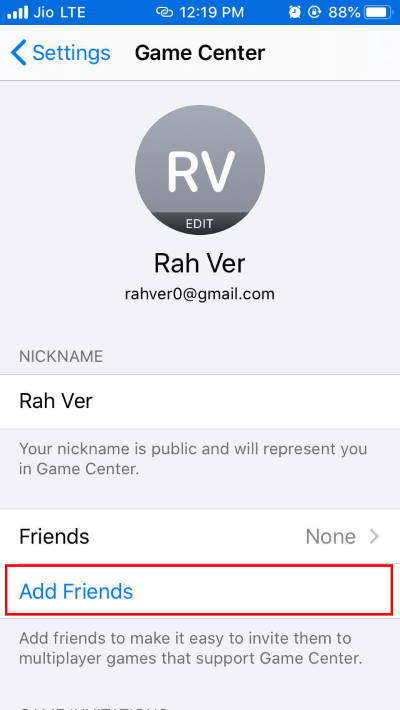 Select the contact of your friend that you wanna invite and click ("+") or you can also enter the phone number directly of your friend and click on the blue Send button.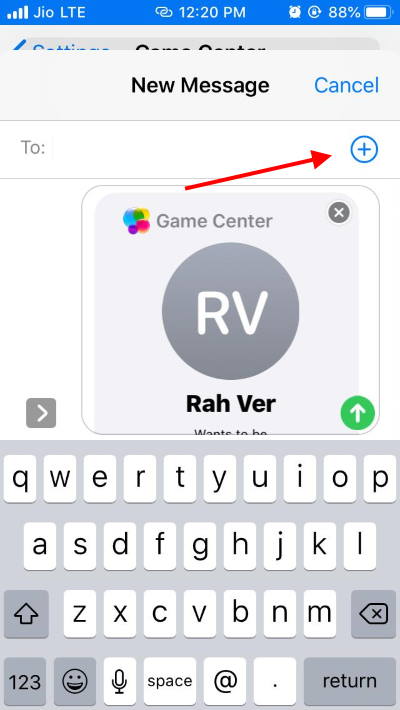 Your friend will get a message on their phone, and if they accept it, they are added to your Game Center.
Add Friends To Game Center In iPad With iPadOS 13
If you're using a cellular version of iPad, which has sim support, then you will have iMessage access. So the steps of inviting are pretty much the same.
Open the Settings app on your iPad with iOS 13 and navigate to the Game center.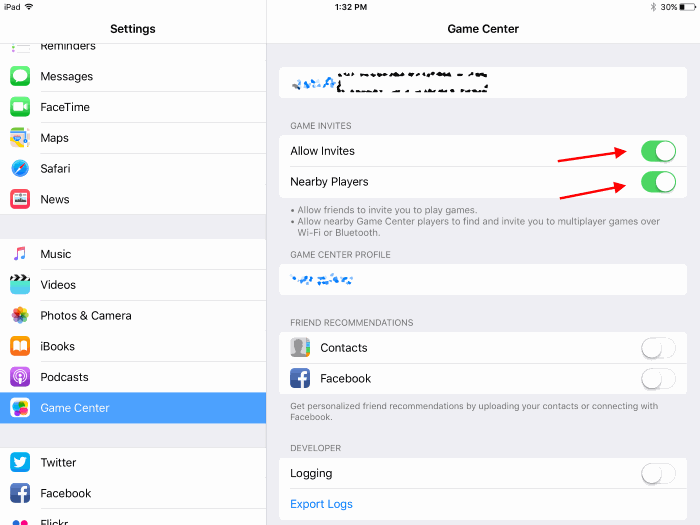 Here enable "Allow Invites" and "Allow nearby" options.
Now tell your friends to give you an invite. You will receive an invite request either in your iMessage or Mailbox. Simply accept it, and now you can connect with your friends and play together.
Conclusion
Game Center use iCloud to connect is more likely a social networking app to play games. However, not every game from the Apple store supports the Game Centre, and cant invite your friends for every game. If you don't see the Game Centre banner after you open the game, than the game does not support Game Centre. The Apple Game Centre provides more options in-game like you can check your friend's achievements etc.
Info
If you're not able to Game Centre settings on your iPadOS 13 or iPhone with the latest iOS 13 then it might be not activated by default. In this case, you have to go to Settings > Apple ID and make sure the Game center option is enabled.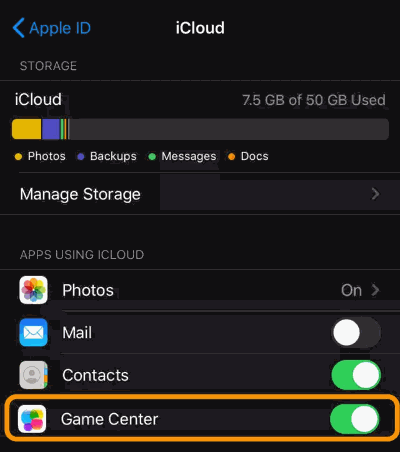 Game Center is enabled by default in most cases, but if its not, ita a good idea to cross-check!
So I hope now you have successfully connected with your friends using the Game center service in your iPadOS or iPhone with the latest iOS 13. You can play a plethora of games together. But make sure the Game center Option is enabled in your iCloud, which will make sure that all your Game data is in sync with iCloud. In case you face any problem, feel free to comment down below. Our technical team will come to your rescue!