CS: GO's (Also known as Counter-Strike: Global Offensive) Shattered Web Operation just concluded, and the players had a very great time leveling up their Operation Coin. The game recently broke the record of 1 million concurrent players just a few days back. While the game has been showing no signs of stopping despite being 8 years old, there are some certain errors that users face in the game.
Some users have been reporting that they have been facing a weird issue lately. The game just refuses to start for some players, and it gets very frustrating for the players out there. If you are not able to start the game, follow the steps below to fix it.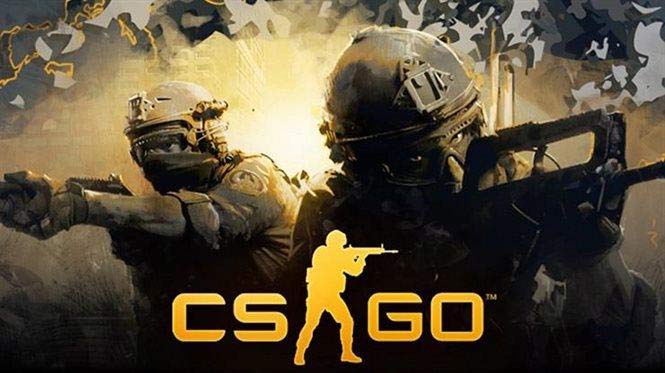 How to Fix If CSGO Won't Launch on Windows 11 and 10?
Solution 1:- Run CS:GO as an Administrator
One of the main reasons for the issue is that some of the files are not accessible due to a lack of administrative privileges. This can simply lead to the game, not starting up altogether. If you are using a regular account without administrative privileges or have UAC enabled, you should run CS: GO with administrative privileges. Here is how to do it:-
Exit Steam. Ensure there are no Steam processes in the Task manager
Right Click on the Steam Icon and go to the Properties
Under the Compatibility check the box next to "Run this Program as Administrator."
Click Apply and then Ok.
Start Steam again and Launch CS: GO.
Solution 2:- Verify the Integrity of game files
It might happen that you didn't close the game properly or due to some reason or the other the game files get corrupted. If your files are corrupted or missing, your game will definitely not open. However, there is an easy fix to try before completely reinstalling the game if you think that your game files are corrupted. Verifying the Integrity of game files can help you get rid of this issue. Follow the steps below to do the same:-
Open Steam
Right Click on Counter Strike Global Offensive and Select Properties
Select the Local Files tab and then click on Verify Integrity of Game Files
Sometimes the verification can take time, especially if the game is on an HDD. Be patient and wait for it to finish
Start CS:GO
Solution 3:– Update your graphics driver
If you don't update your GPU drivers regularly, it might be that the drivers are outdated. With outdated drivers, you might face a number of issues while playing the game. Sometimes it might lead to the game not starting at all altogether. Moreover, sometimes an issue that can work with your graphics driver can also cause the issue. For that reason, it is recommended that you shouldn't just merely update the GPU driver, but do a fresh install. To do a fresh install, download DDU and perform a clean uninstall of the graphics driver. Restart your PC and go to the manufacturer's website to download the latest GPU drivers. Once you download the latest drivers, install them and restart your PC again.
Also Read: Fix: CS:GO Fatal Error Loading Vertex Shader
Solution 4:–Restore CPU/GPU to Stock Speeds
If you have overclocked your GPU/CPU, then the GPU/CPU utilization or temperature might increase. This can lead to the game not starting, and the PC might freeze as well. If you have overclocked your CPU/GPU, it is recommended that you restore your CPU/GPU to clock speeds. You can simply go to the BIOS and Reset All Settings to Default to restore CPU to clock settings. For the GPU, go to the Software you used for overclocking the GPU and Reset All Settings to Default.
Also Read:- How to Fix VAC Was Unable to Verify the Game Session CSGO 2020?
Solution 5:– End unnecessary processes
If you have a lot of processes running, your CPU and memory utilization might be very high, causing the game to not start. Make sure you have all unnecessary programs closed before starting the game to avoid this issue. You can do so by right-clicking on the taskbar and selecting Task Manager. Once Task Manager opens up, right-click on the process you want to end and click on End Process. You can also click on the CPU tab or Memory tab to sort processes by their usage to find which process is using the most amount of RAM/CPU.
Solution 6:– Check for Windows Updates
Windows can also cause a number of issues with the game causing it to not start. Not only that, but Windows Updates can also be the reason behind a number of other problems as well, such as stuttering and lagging while playing the game. To ensure that you don't face any such issues, make sure you have updated Windows. Here is how to do it:-
Click on Start and then press the gear icon to open settings
Go to Update & Security
Click on Check Updates
Download Updates
Restart your PC to install the updates
Solution 7:- Reinstall the game
If the above solutions don't work, you might have to reinstall the game since there can be files that can just show up fine when your verify Integrity, but it can actually be the cause of the problem. A fresh reinstall of the game and fix this issue. Follow the steps to reinstall the game:-
Start Steam
Go to your library, right-click on CS:GO, and click on Uninstall
Click On delete
Open your library again and Install the game
Solution 8:- Reinstall Steam
Finally, if none of the solutions work, reinstalling Steam should be your last resort. If you want to reinstall Steam follow the given steps:-
Right-click on Steam and click on Open file location
If you want your data to not be deleted, you need to copy the Steamapps folder and paste it in some other location as a backup
Next, press Windows + R and open the Run dialog box
Type "appwiz.cpl"
Find Steam and Uninstall it
Go to Steam's website and download the Steam installer
Install Steam
Right-click on the Steam icon and click on the open folder location again
Paste the backup of the Steamapps folder and click on Yes if any prompt appears about merging folders
Ideally, one of these solutions will definitely work, and you should be able to play the game. For any other issues for which you need a fix, drop a comment below and we will be happy to help you.