There are multiple Cyberpunk 2077 money glitches and exploits, including ways to get infinite or unlimited money. All thanks to a trading glitch that will leave you with more money than you can spend. You can use all those glitches to earn millions of eurodollars each minute.
So sit back and enjoy this guide on how you can get Unlimited Money In Cyberpunk 2077 cause what you are going to see here today is a part of a fantastic way to use the glitches to earn unlimited money or if our wonderful guide might hint that this game is still not perfectly balanced. So let's get started with our guide to make unlimited money in Cyberpunk 2077.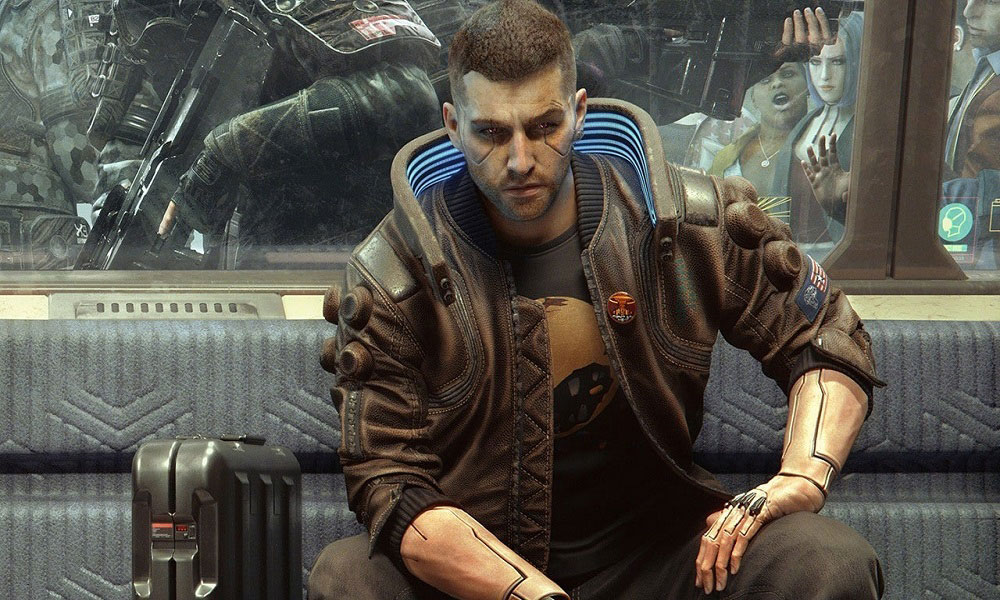 How to Get Unlimited Money In Cyberpunk 2077
Use the glitches as soon as possible cause we don't know if Cyberpunk fixes those glitches. Nowadays, players find some other ways to earn money in Cyberpunk 2077 through money glitches. Fortunately, you don't require much to do. Just find one of the game's more prominent side jobs, such as Space Oddity.
What you have to do
Space Oddity side job, you might be able to choose whenever you hit Act 2 in the game. After completing the main quest (Playing for time), Space Oddity automatically gets it added to your list. In Space Oddity, you'll have to go and speak to the homeless bums by the new building near the gas station in Rancho Coronado. They have discovered a suitcase, which is a military briefcase that you've to open. To open it you have two option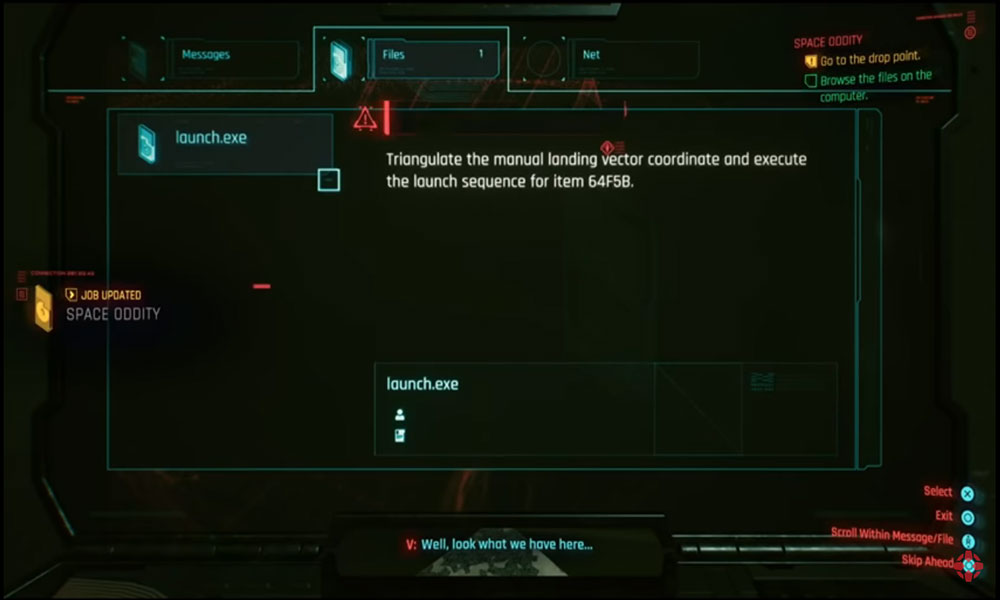 By threatening them and Choose the Special street kid lifepath option.
By buying it off them.
You'll able to open up the launch.exe program in the files tab. Whenever you grab the access shard from the corpse by the dumpster. By doing this, the coordinates of a drop point reveal. After that, you'll able to find out what is going on. You have to open the drop pod to complete the job but before that, take out the six men without making any annoyance.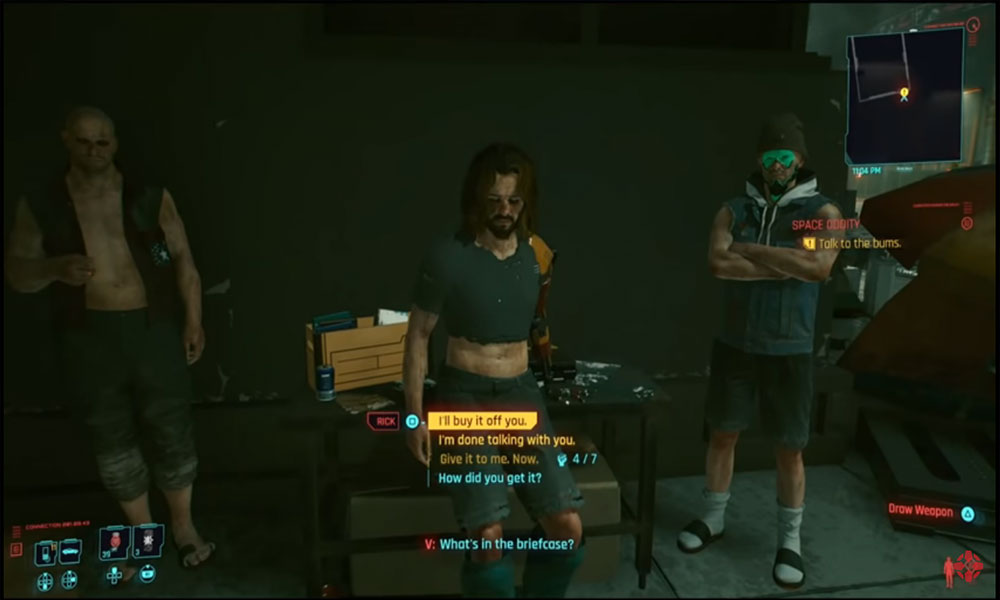 After opening the drop pod, you'll get a painting inside the Drop Pod that fell from the space. So now you'll able to sell it for 4000 eddies, and also by the glitch, you're able to sell and buy it back again and again to earn an amount of money.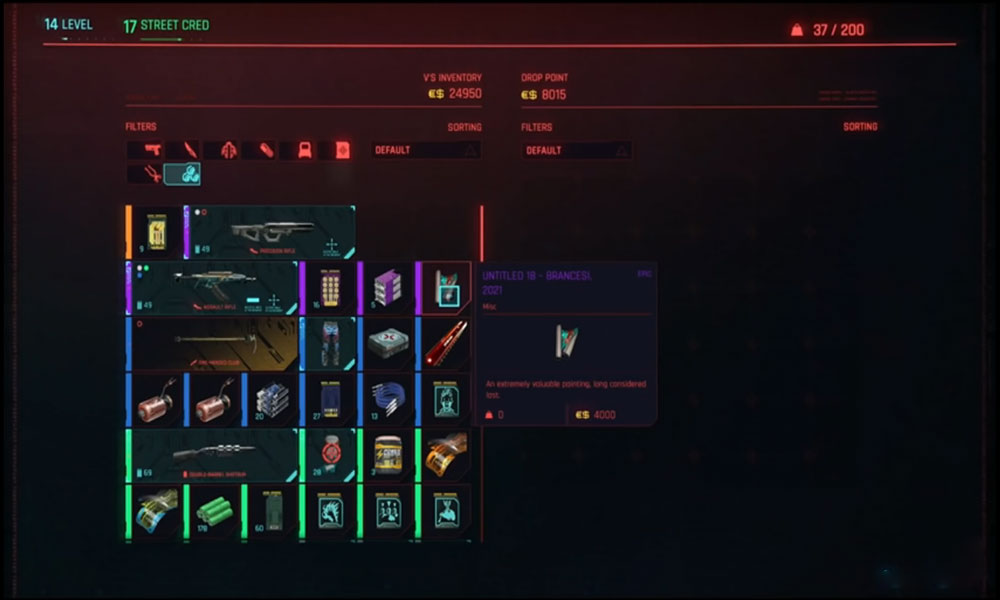 Go and get any dropbox and then sell it for 4000 eddies. You'll discover it in the box-shaped all items tab, which looks similar to a scrolled map. Exit out of the Dropbox interface once you've sold it. Further, when you head back in, you'll able to buy it back in just 5 eddies, so if see the profit, then you make a profit of 3,995.
Additional Info
To make unlimited money, repeat the above process again and again and make millions, even billions of Eurodollars in Cyberpunk 2077. So, keep your eye on the Drop Point's funds because a situation occurs when they won't have enough eddies to buy the painting off you. So it's better to move into the next drop to earn unlimited cash.
That's all we have for you on How To Get Unlimited Money In Cyberpunk 2077. We hope this guide helped you. For more gaming and other updates, subscribe to our YouTube Channel. Also, check out our Gaming Guides, Windows Guides, Social Media Guides, iPhone, and Android Guides to know more.