If you often use Discord, you probably spotted the HypeSquad Badge next to specific users' usernames. Discord HypeSquad Badges are entertaining and reveal the House of the user. There are three Discord Houses with unique identities under the name HypeSquad.
Maybe you are confused about Discord HypeSquad and its workarounds. But it is pretty easy after you know how to join Hypesquad Discord. This post will outline the steps to get the Discord Hypesquad Badge. Let's start with the fundamentals of what is Discord HypeSquad badge.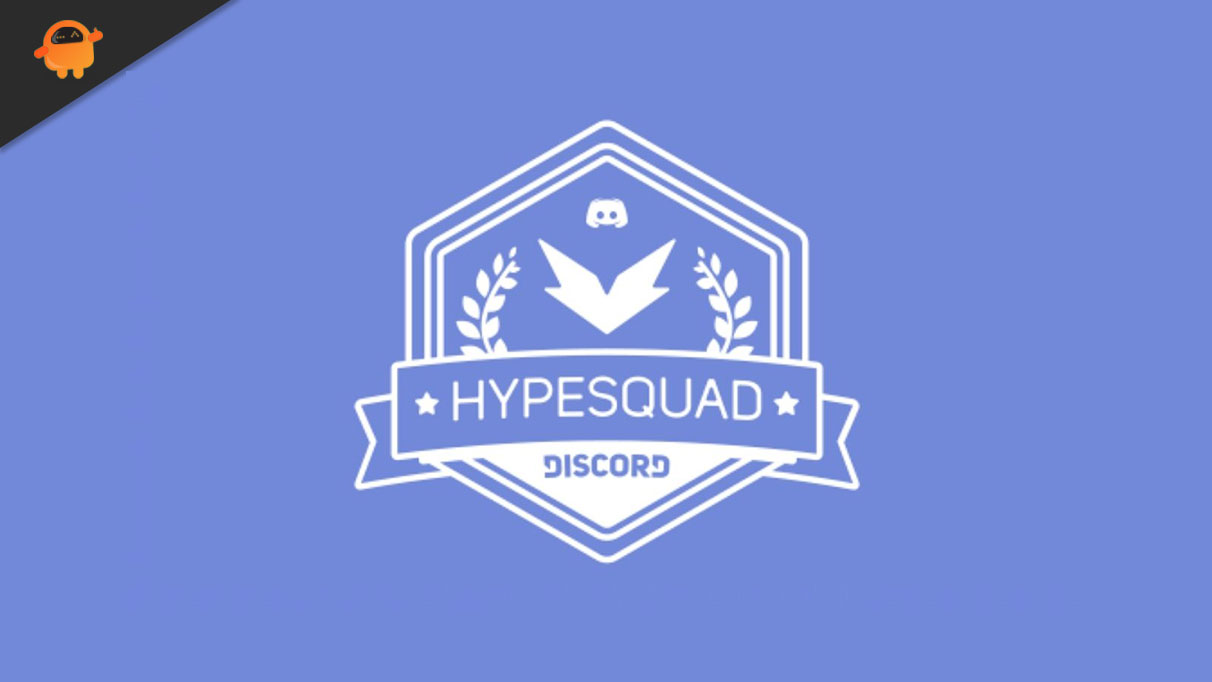 Discord HypeSquad: What is it?
The HypeSquad is a particular group of selected members with access to exclusive bonuses, advantages, and remarks. These members act as ambassadors for Discord and aid in its marketing. The main goal is to spread the word about Discord and invite plenty of people to use the fantastic chat tool.
If you are a member of HypeSquad, you will get a badge to display next to your username to let the rest know. Two badges are available, depending on either Event tie or Online tier.
Now that you have a basic understanding of Discord HypeSquad, let's examine the three homes and two levels that HypeSquad offers.
HypeSquad Tiers on Discord
As was already noted, Discord HypeSquad has two distinct levels: the online tier and the event tier. There are some critical distinctions between them. The name itself kind of speaks for itself.
Online Tier
The Discord HypeSquad Online Tier members use social media platforms like Instagram, Facebook, and YouTube to inform their family and friends about Discord. You need to create and participate in online activities and events for the marketing of Discord. If you join the Online Tier, you will get benefits like HypeSquad Badge, access to in-house challenges, and an exclusive HypeSquad newsletter.
Event Tier
The Event Tier has two roles: HypeSquad event coordinator and HypeSquad event attendee. The members are primarily responsible for conventions and offline events of Event Tier.
You may participate in offline events and conventions as a Discord HypeSquad Event Attendee tier member. You will get benefits like Events Badge, HypeSquad newsletter, t-shirts, stickers, swags, and access to HypeSquad Event Server.
The highest level in Discord HypeSquad Event Tier is the Coordinator role. Besides the typical offerings, you will get access to VIP benefits for events and conventions on the HypeSquad Event Server. The Coordinators will be able to organize and run offline gatherings and ways to promote the Discord community.
What are the different HypeSquad Houses on Discord?
Discord HypeSquad is divided into three houses in addition to tiers. The main issue here is that you can not pick the House as your choice. You will need to give a test, and Discord will decide which House Discord will add you.
Discord has provided a saying or slogan for each of the three houses. It conveys the purpose of the House.
House of Bravery
"The universe needs people to lead the charge with confident optimism and tenacity. Without the brave, the HypeSquad would descend into chaos."
The House of Bravery represents leadership values, tenacity, and unwavering self-confidence. Combining all three qualities makes you eligible for the House of Brave.
House of Brilliance
"It takes patience and discipline to become a vital member of the universe. Without brilliance, the HypeSquad would descend into chaos."
If you are disciplined, composed, and patient, the House of Brilliance is for you. According to Discord, members with self-control and peace of mind can make the right decision.
House of Balance
"Harmony and poise are necessary to create equilibrium in the universe. Without balance, the HypeSquad would descend into chaos."
If you have the exact quantities of Brilliance, Bravery, and Peace, you can get the Discord Hypersquad Balance Badge. Members who demonstrate a balanced and regulated attitude can keep life in balance.
Let's first go through the advantages you will get before moving on to how to get the Discord Hypesquad Badge.
Advantages of Joining HypeSquad on Discord
Discord uses HypeSquad to keep users interested and promote their product globally. So, what's in it for you?
If you pass the test to join Discord Hypesquad, you will get the benefits as follows:
All users can see a Discord Hypesquad badge next to your Profile username. So without even trying, you'll gain some influence. Your badge will constantly remind you that you have access to benefits that others do not.

You can access the HypeSquad events server if you are an event-related member. Discord does this to give their HypeSquad feature a more premium feel.

If you have the authority to organize a Discord event, you'll receive an official HypeSquad t-shirt to show off. Similar to the badge, this is a sign of exclusivity.

Besides, the Discord team will send you a "big ol' box of goodies" as support and encouragement. This is Discord's way of motivating you for the occasion and supporting your efforts.
How to get a Discord HypeSquad Badge
Requirements:
You must be 13 years old to join the HypeSquad Discord community.

Additionally, you must be 16 years old to join event tiers and participate in gaming-related events, tournaments, etc.
Joining Hypesquad House is quite simple; all you have to do is answer a short quiz of five questions. After that, Discord will assign the House that best suits your attributes. Follow the steps below:
Open your Discord, and click the

Setting

button.

Next, go to the HypeSquad section and select Join HypeSquad from the menu.
Following that, it will ask you five questions. Discord members will judge your response to check which House best fits you.
After passing the test, you will get a Discord Hypesquad Badge on your profile.
Steps for Discord Mobile Users:
You won't find the option to join HypeSquad using the Discord mobile app. To join Discord HypeSquad from your smartphone, follow these instructions:
Launch the Google Chrome

Tap on the three dots icon in the top right corner and change to the

Desktop Site

.

Afterward, go to discord.com and select the

Use Discord on Browser

option.

Open the

Settings

and go to the

Hypesquad

area.

Now fill out the Discord Hypesquad quiz.
Tips to Get Your Favorite HypeSquad House Badge
It's possible that Discord may not assign you your desired Hypesquad House. Although it is essential to be truthful in your answers to the Discord HypeSquad quiz, we can understand if the results disappoint you.
But don't worry! You can retake the Discord HypeSquad quiz. Click the retake a test button to retake the five questions.
Here's some assistance if you've previously attempted the quiz a few times but to no effect. Knowing which questions lead to which home is always preferable. Here is a brief description of what you need to look for in the responses:
Balance:

Offering/Compromising Responses

Bravery:

Answers that are bold or daring

Brilliance:

learning and self-improvement
Wrap up
You now have all the information you require about how to HypeSquad Discord. Fill out the five questions and try your luck. A new badge representing your membership in the tier and House will appear next to your username.
Hope this guide has helped you to get a idea about how to get Discord HypeSquad Badge. If you have any queries, please comment down below. For more updates, follow Getdroidtips!