In this tutorial, we will show you how to complete the Dog House Challenge in BitLife. One of the major reasons why this game has quickly scaled the popularity charts is directly attributed to the plethora of things that it has to offer. Right from the time of your birth, to the journey to your grave, the possibilities are endless. In between, there are quite a lot of career opportunities to choose from. These include the ability to become a dentist, chef, farmer, social media star, or even the President or Prime Minister of the country.
Apart from that, there are many interesting quests that you keep yourself engaged in. Add it to the fact that it gets regularly gets blessed with new challenges, and you get a complete all-round package. Recently, there was the Tiger King Challenge followed by The House Flipper Challenge. Now the Dog House Challenge has also made its way over to BitLife. In this guide, we will check out what needs to be done to successfully complete this challenge. So without further ado, let's begin.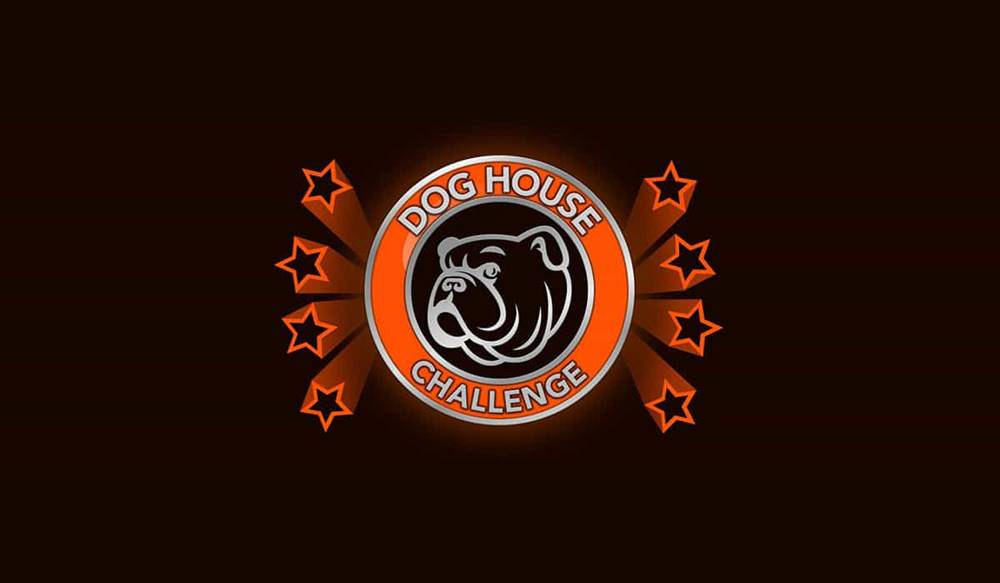 The Dog House Challenge in BitLife
For this challenge, you will have to bring home dogs, a lot of dogs. While that might not be quite difficult, but the everyday caring of these dogs is really a tough job. All in all, there are a total of three unique and challenging requirements that you need to complete. To begin with, the first one calls for starting a new character, belonging to the first generation. Next up, you will have to adopt a total of 26 dogs from the shelter. Finally, make sure to name each of these dogs starting with a different character. Let's check out all these three requirements that are part of the Dog House Challenge in BitLife.
🦴 The DOG HOUSE Challenge is LIVE on both iOS and Android! It's like the Alphabet Challenge but with dogs! pic.twitter.com/4mr53PTu7e

— BitLife (@BitLifeApp) June 21, 2020
Start with a New Character
Well, this one requires no explanation as such. You will have to start off with a new and young character that belongs to the first generation. If you have an old one, save your game and switch over to the new one. After that, you will have to make sure to get yourself occupied with high paying jobs. This is because right from adopting these dogs to making sure of there health, there's quite a lot of money that you might require. So it is recommended to go for a high-paying job only.
Adopt Dogs
The next requirement of the Dog House Challenge in BitLife requires you to adopt a total of 26 dogs from the shelter. You could only do so once you have turned 18 or above. Furthermore, you cannot adopt all the dogs in one year. Start off with a few of those, wait for the next year, and then adopt a few more. In the meantime, make sure that you are learning enough to provide a healthy lifestyle to your dogs. Each dog has a different level of needs, while some would be satisfied with only a few resources, others might ask for a plenty more.
Name them after Different English Alphabets
This one's the most tricky. We aren't talking about the naming aspect, but the fact that you have to then look out for all these 26 dogs after naming them. In this regard, healthy foods, a walk down the park and take them to the vet for a regular checkup should go a long way in keeping their health and life and happiness meter up to the desired level. Adopt six to seven dogs each year so that you don't get overburdened with all the 26 at one go.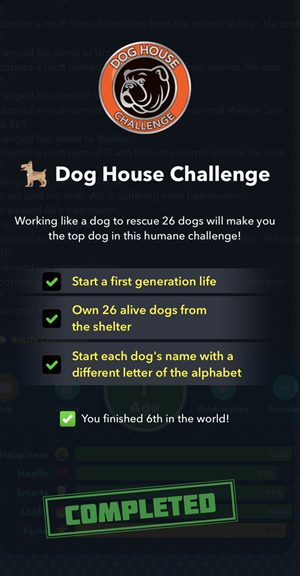 Just keep a note of the above-mentioned points and you should have no issues in completing the Dog House Challenge in BitLife. However, if you still have any queries, do let us know in the comments below. Rounding off, here are some iPhone Tips and Tricks, PC tips and tricks, and Android Tips and Trick that you should check out as well.