Here is everything you need to be aware of the House Flipper Challenge in BitLife. Among the various real-life simulator games available as of now, BitLife has claimed the bragging rights. It has quickly become everyone's favorite. There are a few concrete reasons to support this claim. With a plethora of things to carry out, users have got intrigued by its immersive gameplay experience. In this regard, the game has plenty of career opportunities at stake. These include becoming a vet, chef, dentist, farmer, social media star, or even the President/Prime Minister of the country.
Likewise, this text-based game gets regularly updated with new missions and challenges as well. Recently, the game was blessed with the Tiger Challenge. While it has only been a few weeks since that event expired, the game has already seen a few more challenges make its way. As of now, it is the House Flipper Challenge in BitLife. Let's check out what this challenge is all about and what are the requirements that need to be fulfilled to complete this mission.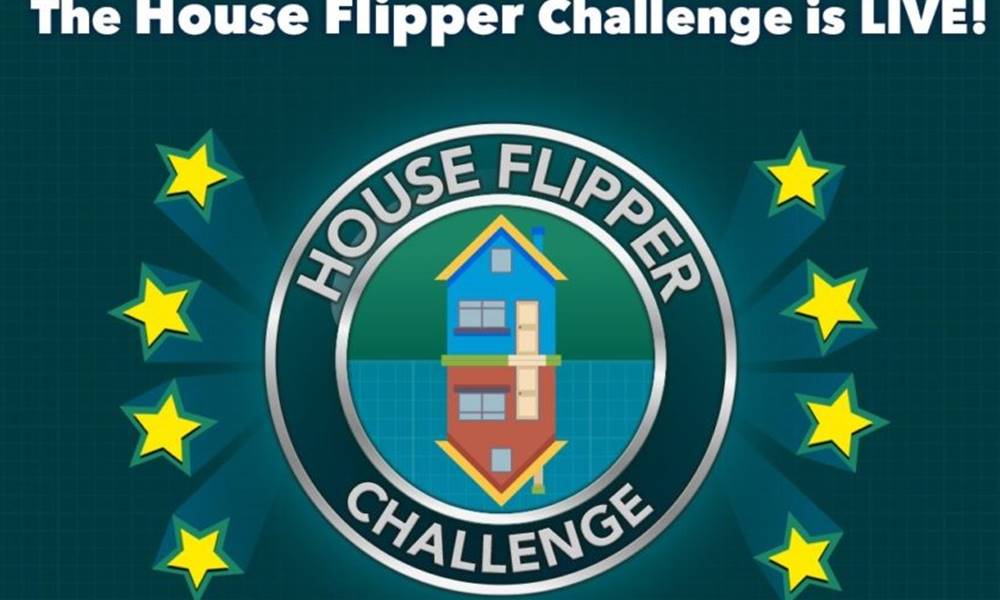 BitLife House Flipper Challenge Guide
For completing this mission, here are the requirements that you should meet:
Start the first-generation life
Have a Freelancing Job only (never have a full-time job)
Sell 10+ houses
Make 1.5 million from real estate properties
Be 60 or younger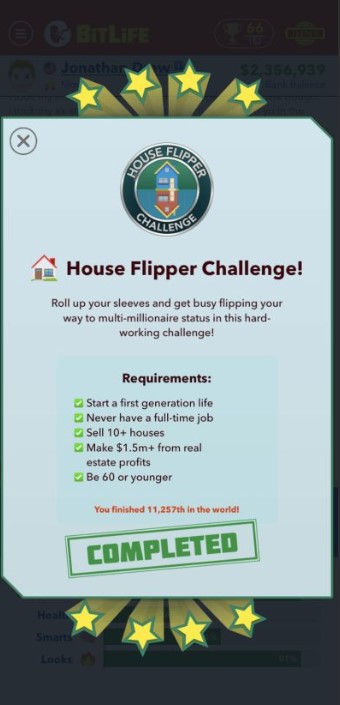 To begin with, the most important thing is to cover all these requirements while you are below the age of 60. However, the thing is some of the points mentioned above require you to cross the age of 18. This is because you can't purchase a real-estate property before this age. Not only due to legal complications but because you might not have the required money in hand. So till you reach the age of 18, you should try your hands at some free-lancing gigs and engage yourself in part-time jobs. This will let you earn some quick bucks in the meantime as well.
New Character
But before that, you need to start from scratch. Make sure your character doesn't have anything. You shouldn't also start with a character who is someway related to your original one. For example, your child who will inherit all your income once you die will not be the perfect fit for this mission.
Jobs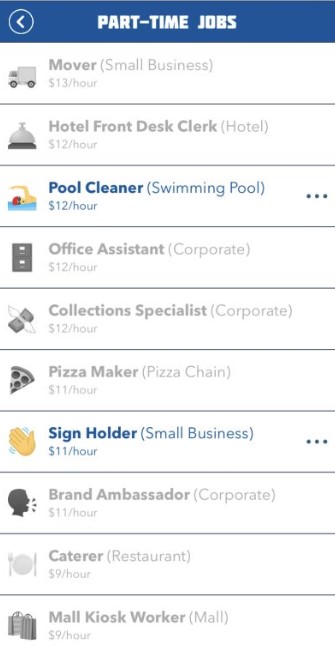 Talking about the job, you shouldn't have a full-time job. It is not a recommended option but a compulsory one. But even then income is a must. So what could be done in this regard? Well, you should always be engaged in free-lancing jobs and earn quick bucks. Although these kinds of jobs take up a lot of your time, this is the only option as of now regarding the House Flipper Challenge in BitLife.
Sell 10 Houses
Once you have enough money in hand, you should purchase a few houses. There are quite a few things to keep in kind while heading out for the purchase. For example, they should be in good condition, not haunted, etc. While the House Flipper Challenge in BitLife requires you to sell off 10 houses, you should do so at one go. Purchase one or two, in the beginning, sell-off and earn some money. Now purchase a few more houses and then again sell them. Do this until you reach the 10 marks.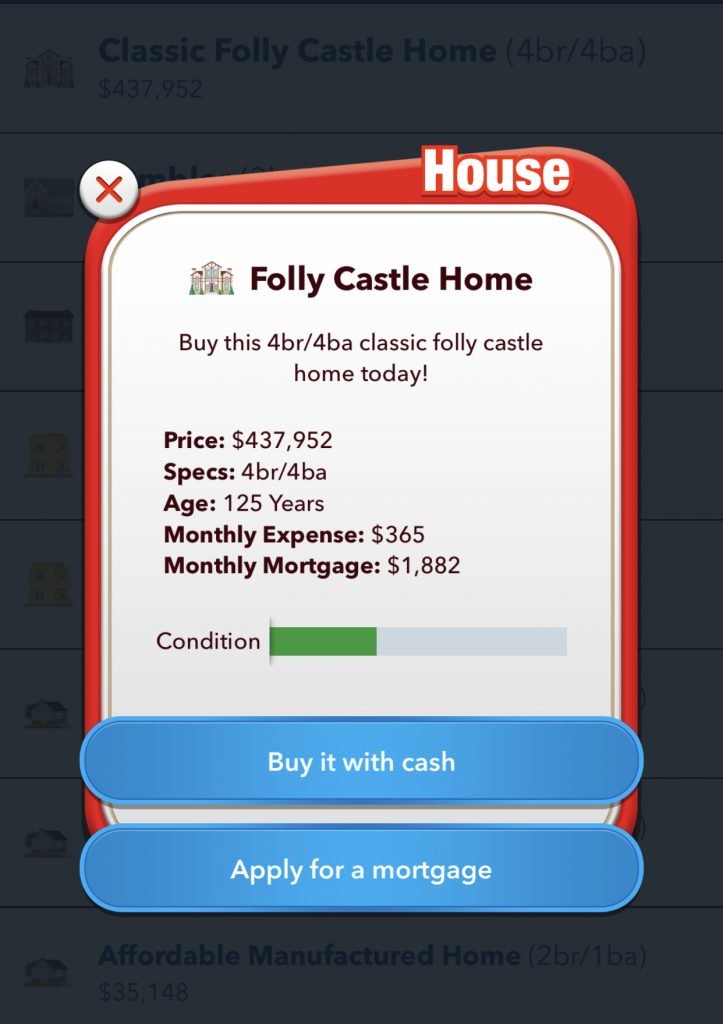 However, your finances need to be strong in this one. $1.5 million is the minimum amount that you should pocket by selling at least 10 houses. In this regard, make sure that you purchase each house ranging from 200 to 300 thousand. And if you sell 10 such houses belonging to this range, you should have pocketed the required money. Just make sure the house isn't in a bad condition (i.e. it isn't shown by a red marker, but rather by green).
So this was all from this guide on how to complete the House Flipper Challenge in BitLife. If you still have any doubts left, do drop in your queries in the comments section below. On that note, here are some iPhone Tips and Tricks, PC tips and tricks, and Android Tips and Trick that you should check out as well.