Updated on February 12, 2021: Today, we have added the latest Apple Music 3.4.5 for Android With iOS 14 Features, and you can find the download links for the same down below.
Apple Music is the default Music player in iOS devices. Not only it enables users to listen to downloaded music, but you can also stream music online. Even more, there are more features like Lyrics, etc. All total, Apple Music is a great application for iOS with plenty of useful features and attractive UI. If you are an iOS user, then you can enjoy Apple Music, but what if you use Android? Now with Apple music 3.4.5 for Android with iOS 14 features, Android users can also enjoy Apple music features.
Apple has been preparing for the latest update of iOS 14. Therefore they will also update their system apps, which also includes Apple Music. Even more, they have announced that they are working on an Android version of Apple Music Beta v3.4.5 too which is only available for testing purposes.
There is a previous version available for Android, but it doesn't contain all the latest features of Apple Music with iOS 14. Despite being in the developing process, you can still download the new version 3.4.5 of Apple Music with iOS 14 features on your Android smartphone.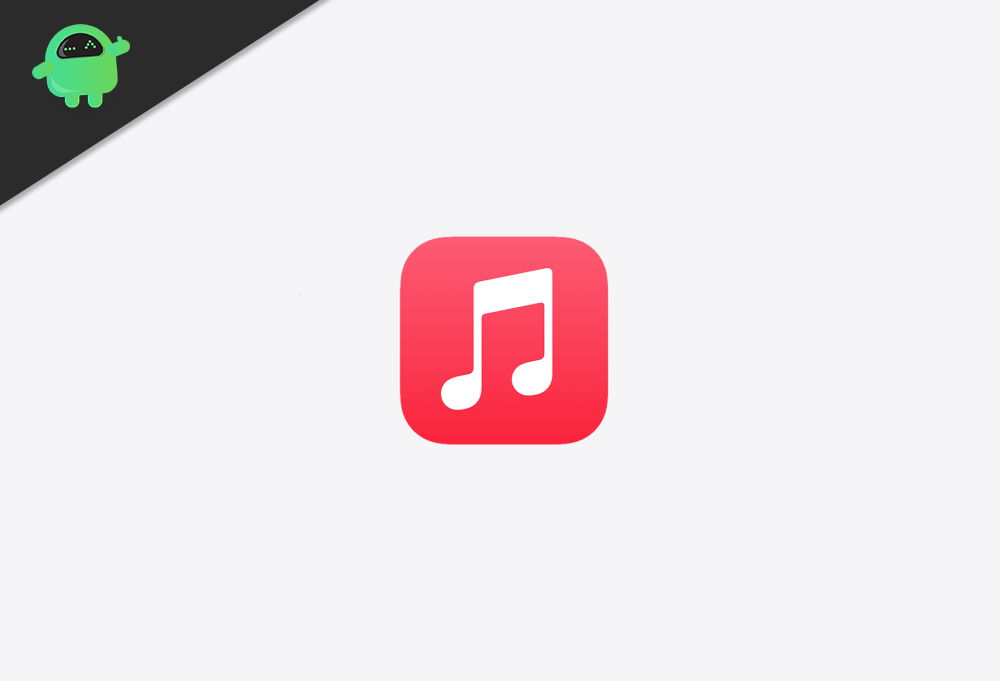 Apple Music V3.4.5 APK What's New?
The latest version of Apple Music 3.4.5 on Android is still in the developing process, and the beta version is available. However, there are lots of improvements to talk about and newly added features that you get on iOS 14.
UI, Tabs Theme & Background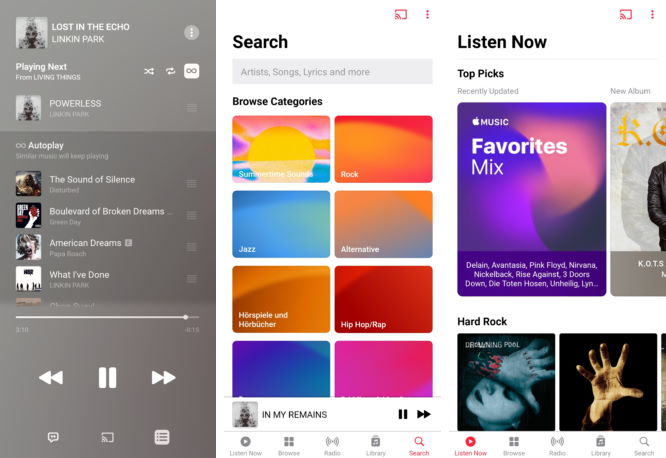 The most noticeable change you will see is the new icon and autoplay option. Suppose you search for a song, you will see that the search has been optimized now. The earlier version of Apple Music used to have a For You section, but that is no longer the case.
In the latest 3.4.5 beta version of Apple Music, there is a Listen Now section instead of a For You section. Even more, the UI has been more modernized. You can see the slight blur effects and the light theme. The light theme suits the app perfectly; the location of the search icon has also been charged.
Now, the search button is located at the bottom bar, and now it also shows you categories to choose from. Earlier, there were four tabs in the bottom bar, now there are five tabs, including the search option.
In the 3,4 version, the background of the Now Playing screen is dynamically generated via the album cover's accent. However, the general layout stays the same, but except for the queue.
The autoplay feature in Apple Music for Android enables you to play songs continuously after the end of one song. It is the basic features of any streaming service, and it's available. Also, if you don't like the autoplay feature, you can turn it off by tapping on the infinity button.
Sharing & Easy-to-Manage Options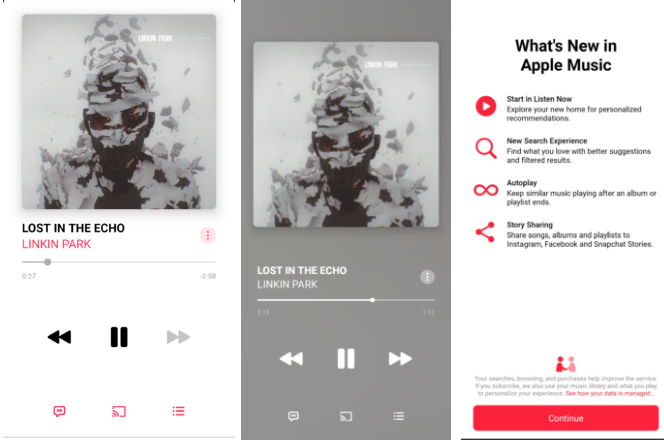 Now users can share the Songs on Snapchat, Instagram, and Facebook. All you have to do is to tap on the more opinion, which is the three dots, then from the overflow menu, select the Share song option. Lastly, you can manage your Cellular data usage while streaming via enabling the Cellular Data saver option, etc.
Download Apple Music 3.4.5 for Android With iOS 14 Features
If you want to install the Apple Music V3.4.5 app on your Android, then firstly, you can open up Google Play Store. Then go to the link here and join the ongoing beta program of Apple Music on Google Play Store.
However, it can be full, and you might not get a chance to enter the beta testing program. Therefore you can also download it from below. The link is provided below. Click on it to download Apple Music V 3.4.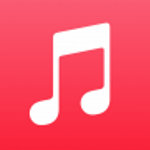 Download Apple Music 3.4.5 for Android
Official Apple Music Playstore link
| | |
| --- | --- |
| Version | Download Link |
| Apple Music 3.4 | Download |
While installing and using the App, you must keep in mind that the app is still in development. Hence there will be lots of bugs and errors to deal with.