In this tutorial, we will show you how to enable VoLTE on any Samsung Galaxy phone. Voice over LTE is the process of routing the calls via the 4G LTE network, rather than the normal carrier network. This comes with quite a lot of benefits. To begin with, you will experience much a better calling experience, be it voice or video calls. The signal will also be much more consistent in such cases. Furthermore, since it uses the LTE data spectrum, it uses a higher spectrum (like the 800MHz spectrum) than compared with a 2G or 3G network.
There is another pretty nifty benefit of this feature. Earlier if you were in the middle of a call, then you might not be able to use your device internet. But now, as the call is already been held over an LTE network, you could easily use your 4G LTE network and browse the net while being in a call. With so many associated advantages, it is no doubt you wish to try it out. In that regard, here are the required instructions to enable VoLTE on your Samsung Galaxy phone. Follow along.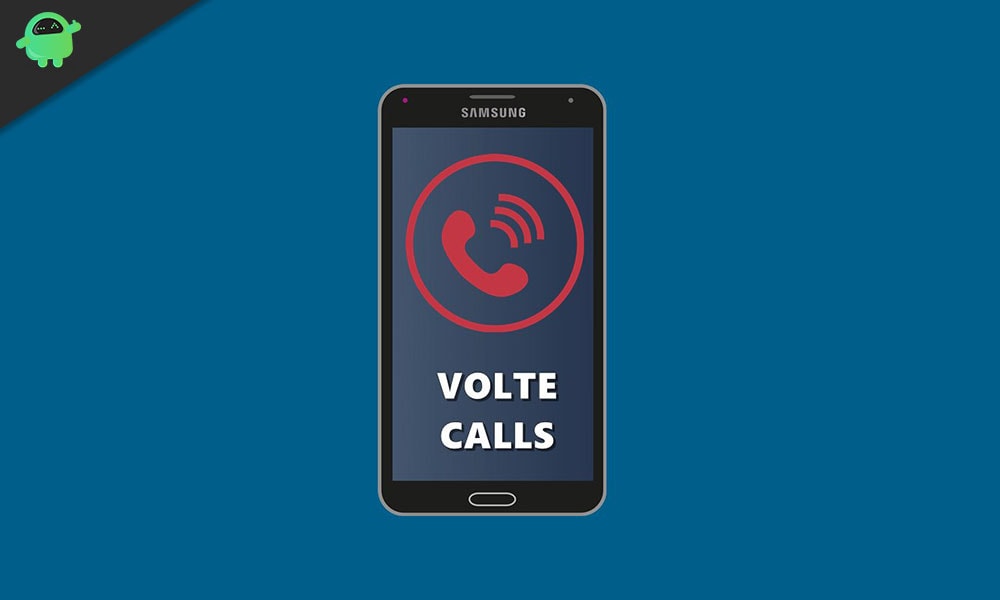 How to Enable VoLTE on any Samsung Galaxy Phone
Before we list out the steps to enable this feature, there are a few requirements that you need to make a note of. To begin with, your Samsung device needs to have this feature built-in. Fortunately, most of the Galaxy devices released in the last four-five years have this feature. The next requirement is that your carrier network also has to support this functionality.
You will have to check with your carrier that whether or not they support this feature in your region. For example, in India, Reliance Jio, Airtel, and Vodafone Idea are known to support Voice over LTE. On that note, if your device satisfies both these requirements, then you may proceed ahead to enable VoLTE on your Samsung Galaxy phone.
Head over to the Settings page on your galaxy device.
Then go to the Connections section.

Scroll to the Mobile network section.

Within that, you should see the VoLTE Calls option. Just enable the toggle and that's it.

With this, we conclude the guide on how to enable VoLTE on any Samsung Galaxy phone. If you still have any doubts concerning the above steps, do let us know in the comments section. We would also like to hear your opinion about this feature in the comments. Rounding off, here are some iPhone Tips and Tricks, PC tips and tricks, and Android Tips and Trick that you should check out as well.