Farming Sim 22 brings its player base together through a shared appreciation for agriculture, nature, and the game's absurd in-game behavior. Users across platforms, including the PlayStation 5, PlayStation 4, Xbox Series X, Series S, Xbox One, PC, Mac, and Google Stadia, are hoping to be able to share their passions with one another. However, is cross-platform/cross-play supported for Farming Simulator 22?
Here's everything you need to know about the cross-platform online multiplayer functionality for farmers in Farming Simulator 22. So keep your doubts at bay and keep reading to know everything.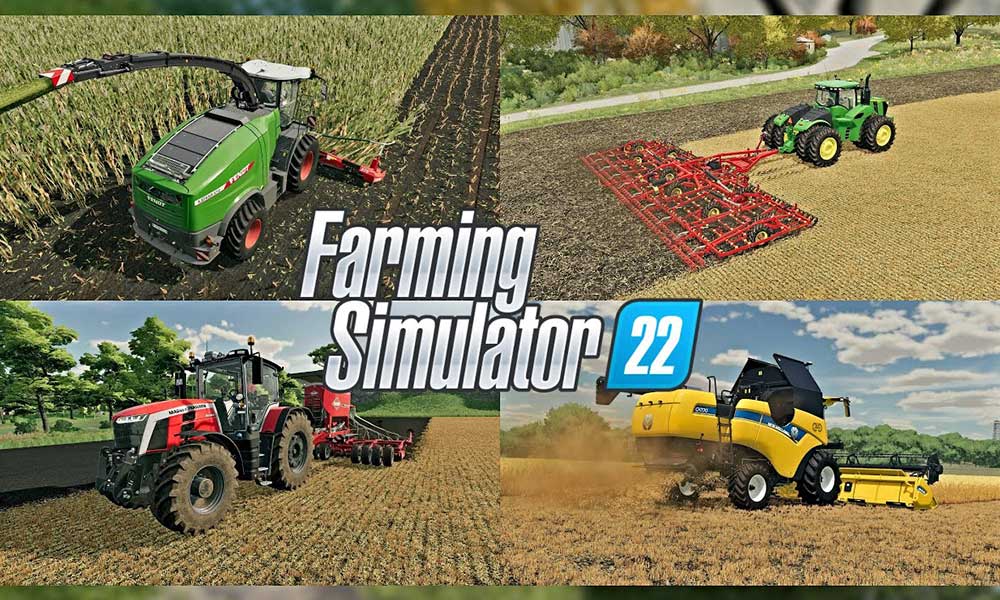 Is Farming Simulator 22 Cross-Platform/Cross-Play Supported?
Cross-platform multiplayer for Farming Simulator 22 is available on all devices and across all platforms. Further, users will be able to play Farming Simulator 22 across multiple platforms, including PlayStation 4, Xbox One, Windows PC, Apple Mac, and Google Stadia.
In terms of cross-platform multiplayer support for Farming Sim 2022, there are absolutely no restrictions. A total of 16 players can join together in real-time across any combination of platforms, including consoles, computers, and cloud streaming services. This removes all of the potential barriers to entry, thus bringing the entire FS22 community together under a single, massive umbrella of support.
Due to the fact that Farming Simulator is not a competitive PvP multiplayer game, any PC advantages are generally beneficial to all collaborators. Nonetheless, it is possible to disable crossplay on PlayStation 4 and PlayStation 5, Xbox Series X | S, and Xbox One consoles through the system user preferences.
There's even a cross-platform voice chat feature in Farming Simulator 22 that makes in-game communication a lot easier than previous alterations. Currently, text chat is only available on the PC and Mac platforms. Interestingly, on the flipside, console players can read text chat and respond either verbally or by performing a suitable in-game action.
Unfortunately, while enjoying Farming Simulator 22, some users reported audio not working issues, so make sure to check that out if you have suffered the same. On the other hand, for some players, the controller or gamepad doesn't work.
That's all we have here regarding cross-play and cross-platform support for Farming Simulator 22. If you have any suggestions or queries, reach out to us using the comment section.