After getting a free-to-play tag, Rocket League becomes one of the popular vehicular soccer video games and players are loving this game so much. As we all know that each and every game does come with its own flaws or bugs or errors, Rocket League is no exception here. Recently, plenty of unfortunate Rocket League players have started encountering connectivity issues. If you're also one of them, check out this troubleshooting guide on How to Fix Connection Issues on Rocket League.
Since this is an online single/multiplayer video game, it has already a couple of issues with online connectivity or server downtime/maintenance. The "Can't connect to servers" problem is a quite famous error among the players. Although previously when the game was under the paid category, several players have reported the same connectivity or server-related errors. Now, if you're also experiencing the same, you should try all the possible workarounds mentioned below if you don't want to wait further.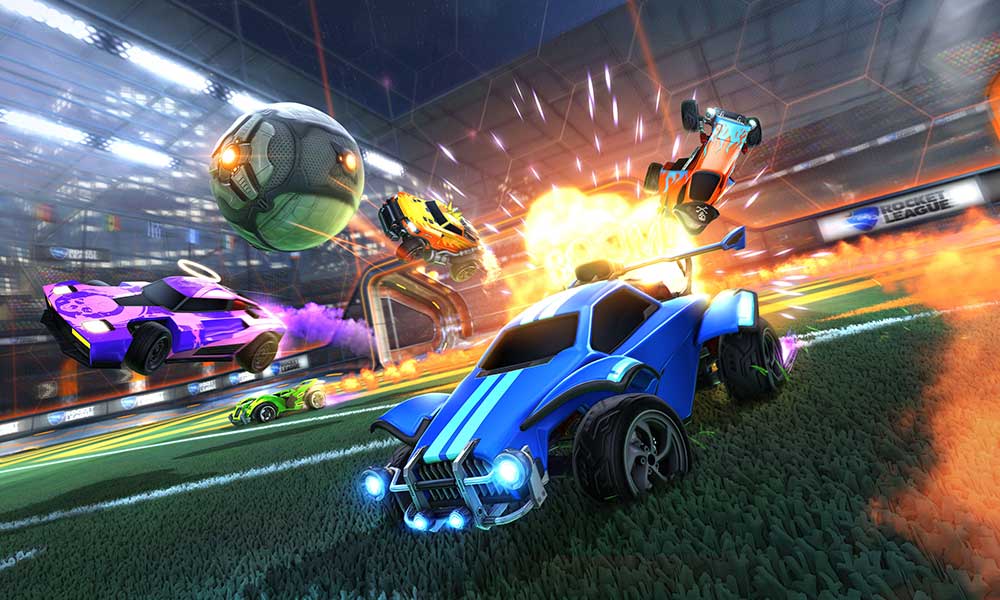 How to Fix Connection Issues on Rocket League
First of all, Rocket League players mostly face server-related issues like can't connect to servers, error while communicating with Rocket League server, and some of the error codes as well. Sometimes, networking setup or strength can also cause connectivity issues to the players. Now, if you're unable to connect to the Rocket League servers then you should follow the official Rocket League Twitter handle for real-time updates.
Rocket League players on all platforms may have trouble getting into online matches. Updates to follow. https://t.co/O2YQNtTbcG

— Rocket League (@RocketLeague) December 1, 2020
Additionally, if you didn't find any specific server downtime or maintenance regarding info, then check out the DownDetector website for real-time server status details with live map outages, reports, timing, etc. So, if there is an issue with the server then you should wait for a couple of hours and then try running the game again.
Must Read: Rocket League Connectivity Issues: All In-Game Icons and How to Fix Them?
However, if servers are running well and there is no issue with other players or even your friends then it's probably happening from your end only and you have to follow some of the common workarounds below:
First, make sure to reboot your PC or console.
If that didn't work for you, try power cycling your PC or console. To do that, simply shut down the gaming device > Unplug the power cable from both the device and the power source > Wait for at least a minute and then plug back in > Turn on the PC or console.
Similarly, you should also restart or power cycle your Wi-Fi router or modem just like the above steps. However, if you're using a wired internet connection (ethernet cable) then you can move to the next step.
Check out whether your router is working properly or not. If the signal strength or speed isn't up to the mark, try factory resetting your router to resolve the issue.
If you're experiencing the Connection Issues on Rocket League with your gaming consoles like Xbox or PlayStation devices then performing a factory reset to your console can also come in handy to clear cache-related issues.
Check if your router is capable of running 5Ghz Wi-Fi then make sure to use the 5Ghz network by enabling it from the router's settings page online.
Additionally, ensure that no object is blocking the signal of the Wi-Fi and try to keep your router close enough to the PC or console for a better signal.
Delete the network pairing from your PC or console and reconnect to the Wi-Fi.
PC users can also try disabling the Windows Firewall Defender or third-party antivirus programs which mostly prevent network connections for online games.
PC users should also head over to the Task Manager and check if any background running task is consuming higher CPU/Memory usage or ot. If yes then terminate all the unnecessary tasks one by one.
Console users should check whether their internet NAT Type is Open or not.
Finally, if none of the steps worked for you, try contacting your ISP (Internet Service Provider) for further assistance.
Also Read: Fix: Rocket League Private Matches Not Working
That's it, guys. We assume you've found this guide pretty helpful. For additional queries, let us know in the comment below.