Rocket League has reached the next level when it comes to the online multiplayer vehicular soccer video game. Psyonix has made it free-to-play for PC gamers on the Epic Games Store that also increased the active number of players a lot. Though it receives frequent patch updates, some of the Xbox users are experiencing the Rocket League Update Stuck At 100% issue quite badly.
If you're one of the victims, make sure to follow this troubleshooting guide properly. The particular update stuck issue starts appearing after installing the latest patch release by developers for Xbox consoles. All the Xbox Series X|S and Xbox One users are having the same problem for a while which is really frustrating. It basically shows a notice that says "Finishing things up" but it doesn't finish it at all.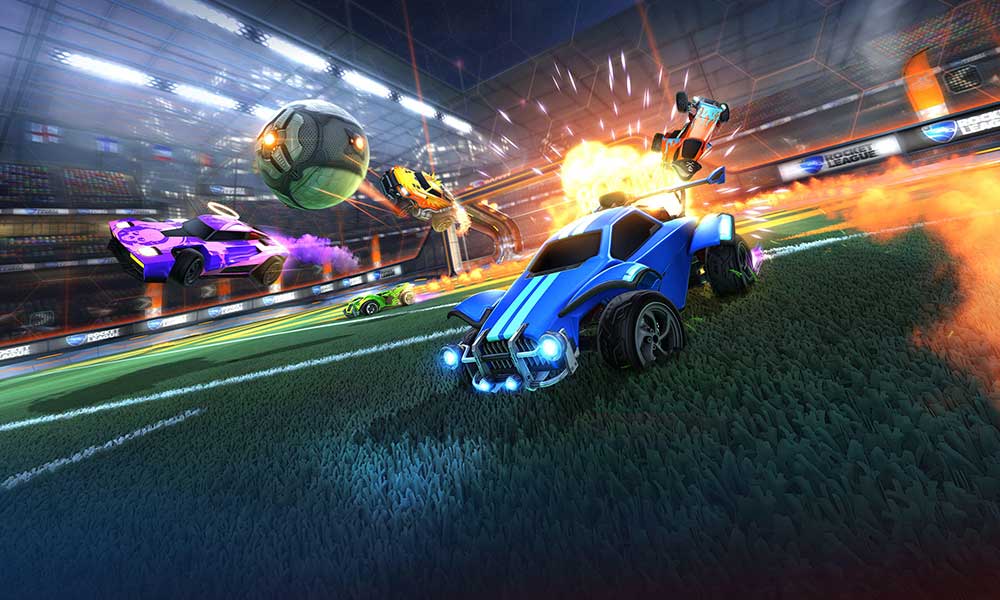 How to Fix Rocket League Update Stuck At 100%
First of all, we'll recommend you to check whether there are any further patch updates pending to install for the Rocket League game or not. If more updates are available to install, try completing them all. However, the chances are high enough that you've already finished installing the latest patch update and start getting the update stuck at 100% with finishing things up message infinitely.
Here we've mentioned a couple of possible workarounds that should gonna help you out quite easily. So, let's check them out.
1. Reboot Your Console
First, try simply restarting your Xbox console in order to clear a temporary system glitch or cache data issue (if any). Sometimes a normal reboot of the system can fix multiple issues like connectivity, glitch, cache, download stuck, download failed, install failed, etc.
2. Wait for a while to finish downloading
You should also wait for a while as some users are reporting that the "Finishing things up" process may take some time due to server-related issues. Basically, it may be stuck for a couple of hours and then it should complete the process.
3. Try Reinstalling Rocket League
However, if the download progress bar still stuck at 100% and it doesn't complete after several hours then try uninstalling and reinstalling the Rocket League game on your Xbox console. It can also possible that freshly downloading and installing the full game can resolve any kind of possible corrupted or missing game files completely. To do so:
Head over to 'My games & apps' from the Xbox home screen.
Go to the 'Games' tab > Locate Rocket League.
Now, highlight the Rocket League game > Press the Menu/Start button on your controller.
Select 'Uninstall' from the list > Select 'UNINSTALL ALL'.
Scroll down to the 'Full library' tab > Select 'All owned games' from the available options.
Locate and select Rocket League > Choose the 'INSTALL ALL' option.
Finally, Rocket League should now complete installing updates quickly.
4. Reset Xbox Console
Sometimes even a factory reset of the console can fix system-related issues whatsoever. To do so:
Go to Settings from the home screen on your Xbox console.
Head over to System > Select Console Info.
Choose to Reset Console > Select RESET AND KEEP MY GAMES & APPS.
Wait for the process to complete.
Once done, your Xbox console will reboot into the system and everything will work like a brand new console.
Just sign in to your account again and all of your installed games or apps will remain untouched.
This method should help you to fix the Rocket League Update Stuck At 100% issue completely.
5. Contact Psyonix Support
If none of the methods worked for you, make sure to contact Psyonix Support for further assistance. They should definitely help you out.
That's it, guys. We assume this guide was useful to you. For additional queries, let us know in the comment below.