Mobile gaming is prevalent nowadays, and more and more amazing games are coming out in the market to cater to the needs of the increasing popularity of mobile games. Rocket League Sideswipe is a newly launched game for mobile users only with an amazing 2D multiplayer game style. It's not been very long since the initial game launch, but more and more users are facing issues where the game is either not connecting to the server or not able to log in to the server. Rocket League Sideswipe error message stating Reconnecting to Online Match – Request timed out is preventing players from enjoying the game.
Errors like such are very common in the mobile gaming world and are caused majority due to bad internet connection or bad configuration of the server by the game development team side. Although there are a couple of troubleshooting methods, you can use to make sure your game is connecting to the server and working. Reconnecting to Online Match – Request Timed Out Error is usually caused due to network issues, and here are the ways to fix it.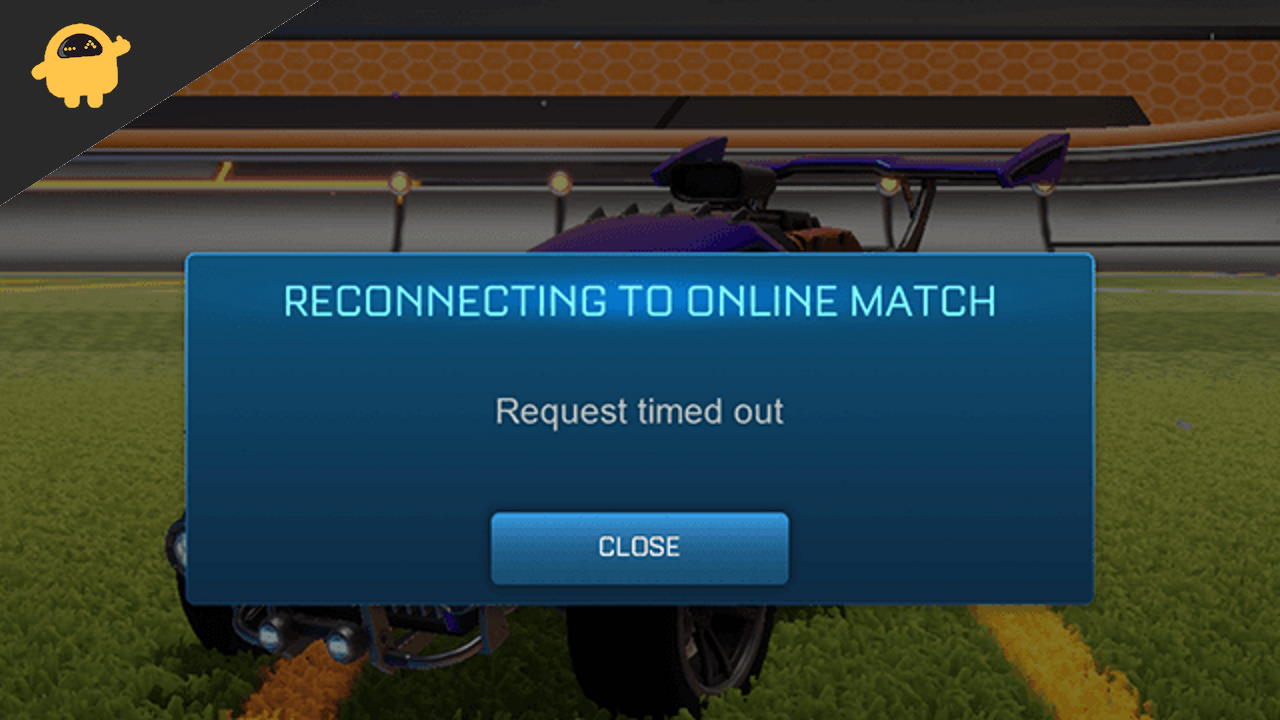 Fix: Rocket League Sideswipe: Reconnecting to Online Match – Request Timed Out Error
Rocket League Sideswipe is a very popular game among YouTubers since it features unique and challenging gameplay. The game has been recently launched on mobile devices as well. Although common issues where users are not able to connect to the game, servers are an alarming issue between the users. Follow the below methods which you can use to fix this.
Method 1: Restart the App
Rocket League Sideswipe is a complex game app, and there are chances that some of the essential game files are not loaded yet before you connect to the server. And as a result, you are not able to connect in the only match. So in such a scenario, simply restart the app and see if it resolves the issue.
Method 2: Reboot the smartphone
All smartphones have a limited amount of resources when it comes to CPU computational power or RAM memory. Heavy games can clog such important resources very fastly before smartphones can optimize them for good gameplay. Many smartphones come with inbuilt game space features, which automatically optimizes this for you. But in case this is not available, it's better to restart your smartphone and then try to launch the game again.
Method 3: Check Network restriction settings
Most users try to minimize the use of their cellular data by using certain restrictions on app usage. Such restriction simply blocks the app from using the internet and hence saving their cellular bandwidth. In case you are using such restriction settings, it's wise to revoke such restrictions.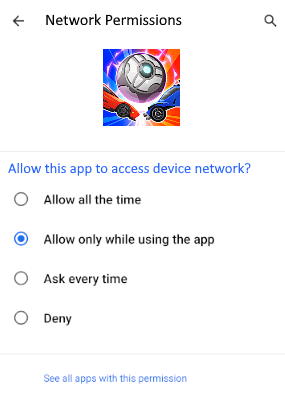 Also, make sure to give relevant network permissions to the game to make sure you don't see such errors in the future.
Method 4: Reset your internet connection
Rocket League Sideswipe Reconnecting to Online Match – Request Timed Out Error is caused due to failed network connectivity. Make sure your internet connection is working fine before launching the game. Its a good idea to reset/restart your internet connection by restarting your Wifi or internet modem.
Method 5: Reinstall the game
If none of the above methods works for you, then there might be issues with the game itself. During downloading of game files or installation, some crucial game files might be lost, and due to this, the game is showing such errors. So delete the game and re-install it from the play store.
Never install third-party game files on your smartphones. There might be third-party websites that will be giving Rocket League Sideswipe mode version to users with unlimited coins or rewards. But such apps are not fully functional all the time and may cause errors in the long run. Make sure to download the app from official sources such as Google play store.
Method 6: Change DNS Server Settings
When any new game launches, it usually restricts the users to a particular location or geographical area. In some cases, certain DNS services are able to connect to these servers and hence throws such errors on your screen. It's a good idea to use public DNS servers from Google or Namecheap to enjoy error-free gaming.
You may refer to this guide on How to Change Android DNS Settings to configure your network settings to use the IP addresses 8.8.8.8 and 8.8.4.4 as your DNS servers.
Conclusion
So these are some common ways to troubleshoot and fix Rocket League Sideswipe: Reconnecting to Online Match – Request Timed Out Error. Please note that such errors can also be caused due to improper server resources management from the game development site. In case the above methods are not working, wait for a few hours until the servers are ready and reconfigured by the development team. Also, make sure to update the app to the latest version.