Rocket League Sideswipe is a newly launched game for both Android and iOS devices. It has just been a few days, but still, users are facing peculiar issues regarding the game. Most users are facing connection-related issues where they are not able to log in to the game and not able to connect to the server. Whenever the user is trying to connect the game, Rocket League Sideswipe connection lost retrying error comes us. This error is usually due to the bad configuration of game files or lack of network permissions. Here in this guide, let us help you with troubleshooting steps to fix this issue.
Also Read: Fix: Rocket League Sideswipe Crashing on Android/iOS
Dealing with Rocket League Sideswipe connection lost retrying error is quite challenging as this is not really the player's fault. In some cases, the game servers get so busy, that they avoid new connections to the game requests and hence issues arises. But in some cases, the fault is from the user's side where they don't give relevant network permissions to the app or vice versa. Here are some methods by which you can fic this problem.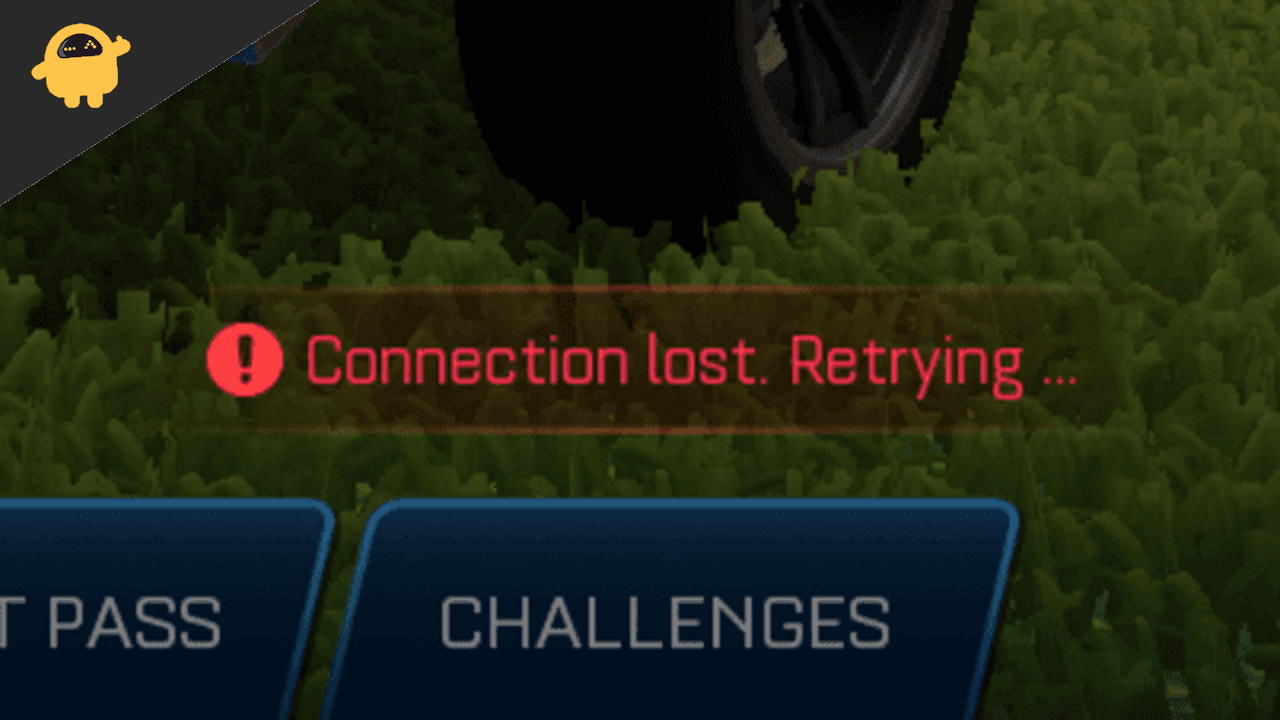 Fix: Rocket League Sideswipe Connection Lost Retrying Error
Rocket League Sideswipe is a new game, and game developers are still trying to make on-the-go changes to improve the gameplay for all the players. But due to the increasing popularity of the game, the game servers sometimes get too busy to cater to new game joining requests. Apart from this, there are a couple of other technical reasons behind this glitch.
Method 1: Device Reboot
Simple technical glitches where the game is not connecting or other server issues can be fixed with a simple device reboot. After restarting your phone, launch the app again and see if the problem persists.
Method 2: Restart your Wifi
Rocket League Sideswipe connection lost retrying error is caused due to failed network connectivity. Make sure your internet connection is working fine before launching the game. It's a good idea to reset/restart your internet connection by restarting your Wifi or internet modem.
Method 3: Check Network permissions
Many smartphones come with active network blocking, which blocks the internet connectivity of newly installed apps. In case you are using such restriction settings, it's wise to revoke such restrictions. Also, make sure the app has all the relevant network permissions.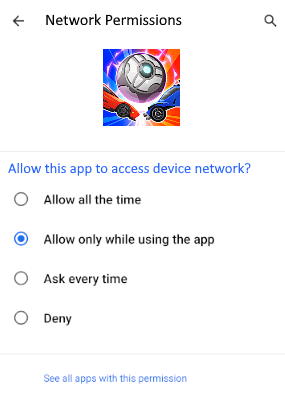 Also, make sure to give relevant network permissions to the game to make sure you don't see such errors in the future.
Method 4: Change DNS Server Settings
When any new game launches, it usually restricts the users to a particular location or geographical area. In some cases, certain DNS services are able to connect to these servers and hence throws such errors on your screen. It's a good idea to use public DNS servers from Google or Namecheap to enjoy error-free gaming.
You may refer to this guide on How to Change Android DNS Settings to configure your network settings to use the IP addresses 8.8.8.8 and 8.8.4.4 as your DNS servers.
Method 5: Reinstall the game
If none of the above methods works for you, then there might be issues with the game itself. During downloading game files or installation, some crucial game files might be lost. And due to this, the game is showing such errors. First, delete the game from the app library and reinstall it using the Google play store or Apple app store.
Solution
So these are the possible solutions if you are facing a connection lost retrying error while playing Rocket League Sideswipe game. Please note that such errors can also be caused due to improper server resources management from the game development site. In case the above methods are not working, wait for a few hours until the servers are ready and reconfigured by the development team. Also, make sure to update the app to the latest version.