As the Fall Guys: Ultimate Knockout has been released in August 2020 for PS4 and Windows platforms, we can understand that it's a pretty new game and may take some time to become more stable or bug-free. However, several Fall Guys PS4 version players are encountering multiple issues or errors and the CE-34878-0 is one of them. According to plenty of players, they are experiencing Fall Guys game crashing in PS4 while launching the game. If you're also facing the same, then check the fix below.
So, some of the Redditors have started reporting recently that they're getting occasional crashes while playing any match and the game just closing with an error code CE-34878-0. This particular error code appears on PlayStation 4 users only. To recall, the same error code appears on most of the online games for PS4. That means this is a common issue of PS4 console and can be fixed easily by performing some of the possible workarounds below.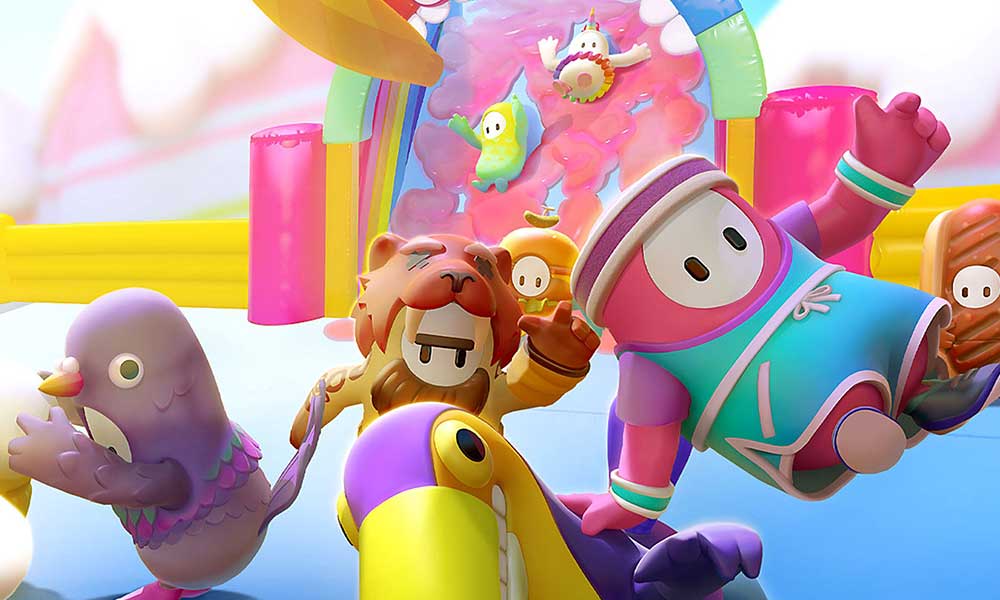 Fix Fall Guys Crashing in PS4 With Error CE-34878-0
Here we've shared a couple of steps to fix this crashing error on your PlayStation 4 console very easily. One of the most basic fixes is to restart your game completely including the game client. If this trick solves the issue for you then you don't need to follow other steps. However, restarting the game may not be helpful to all affected players. So, without further ado, let's jump into it.
On the other hand, if your PS4 is slow, then check out the steps to fix PlayStation Lagging or Slowing problems.
1. Update PS4 Software
It might happen that you are using an older version of PlayStation 4 software. Or if you haven't updated the game in quite a while, then it might give out an error or two. A new update of any game not only adds new features but also fixes bugs and brings about stability improvement. So it is highly recommended to do so. Follow the below instructions to do it:
Exit the game and go to the PlayStation home screen.
Now select the game you were playing and press the Options button.
Next up, select Check for Update. Wait for some time till PlayStation finds an update and applies it.
Once that is done, click on the Settings option at the top of the PlayStation screen.
Select the System Software option and wait for the process to complete.
When that's done, restart your PlayStation once. This should fix the Error Code CE-34878-0. If not, then follow the next method given below.
2. Turn off Face Recognition
If updating the game as well as the PS4 didn't manage to correct your error, then you probably have to disable the face recognition feature. To do so, follow the below instructions:
Head over to the Play Station home-screen and select Settings.
Then from the Setting menu, select User.
Next up, select Login Settings and look out for the Enable Face Recognition option.
Disable the toggle next to it.
Fixed the Error Code CE-34878-0? If not, then try the next fix which we have mentioned below.
3. Reinstall Original HDD
Have you recently upgraded your Hard Disk Drive in PlayStation 4? If yes, then that might also be the cause of the above-mentioned error code. Therefore, it is recommended to reinstall the original HDD. After doing the same, you should be able to deal with the PS4 Error CE-34878-0 and henceforth fix it. if not, try the next method mentioned below.
4. Initialize PS4
If none of the above methods managed to fix the PlayStation error, then its time to initialize your PS4. But before you do so, make sure to make a backup of all the data. once done, follow the below steps:
Head over to the Play Station 4 home screen and select Settings.
Next up, click on Initialization.
Finally, select the Initialize PS4 option.
Wait for the process to get completed.
Once done, try running the Fall Guys game again.
Conclusion
So with that, we conclude this guide on how to fix the Fall Guys: Ultimate Knockout Error Code CE-34878-0 in your PS4. Let us know which of the above methods managed to fix your issue. However, if the error still persists and as soon as you launch any application you get greeted with this error, then please contact the PlayStation Support to help you out.
Rounding off, here are some iPhone Tips and Tricks, PC tips and tricks, and Android Tips and Tricks that you should check out as well.