There are several apps or games you may find interesting or useful after hearing about them online or with any of your friends but whenever you try to install them on your iPhone your Apple App Store may notify you that the 'App is not available' for your specific region/country. You may have experienced such an issue if you've been in the Apple ecosystem for a while. If that's the case with you, follow this guide to avoid it.
Well, this is not something that's limited to the Apple ecosystem. It can also appear on the Android system while trying to access or install any specific app or game that is unavailable in your country/region or even incompatible with your device model. When it comes to Android, there are plenty of tweaks or useful services that can help you to easily get all the unavailable apps/games straight away.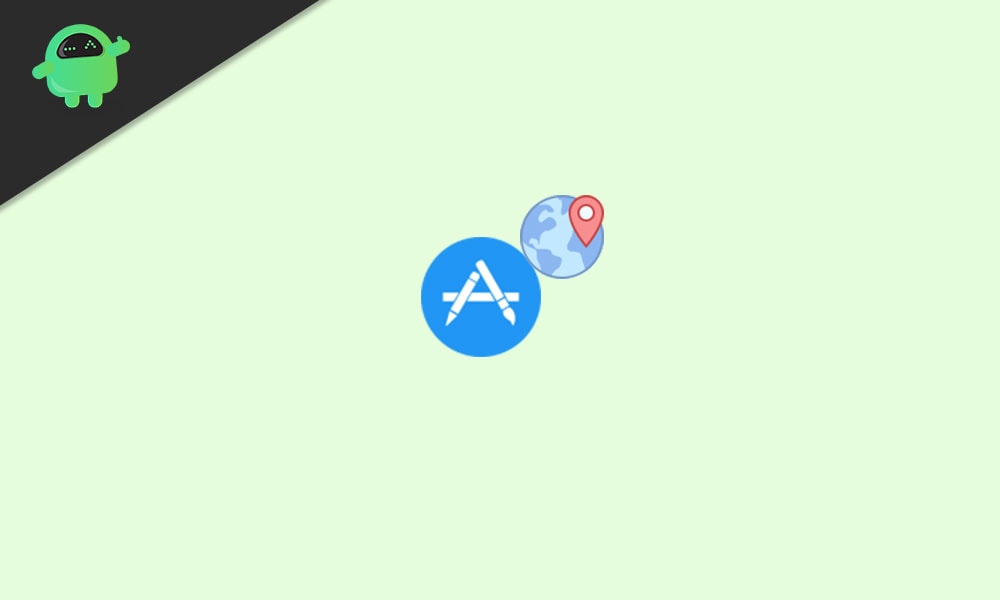 How to Fix iPhone 'App not available' Error
But when it comes to iOS or iPadOS or even macOS, it seems that affected users have a few or you can say limited options to access those unavailable apps/games in your region. But these workarounds mostly work on every situation. So, without wasting any more time, let's jump into it.
1. Change iCloud Location
Your Apple iCloud location is what manages the geo-restricted apps or games according to the selected location. Therefore, the chances are high that you won't be able to geo-restricted apps or games on your specific region/country if that's not officially available or somehow blocked by Apple itself.
Note: If you've already subscribed to any services and it's still active such as Apple Music or Spotify, etc then make sure to Unsubscribe from the package first. Once the subscription is cancelled, now you can easily follow the steps below to change the iCloud region/country.
Head over to the iPhone Settings app > Tap on Apple ID info.
Go to Payment & Shipping > Select Add Payment Method to None and complete the necessary details.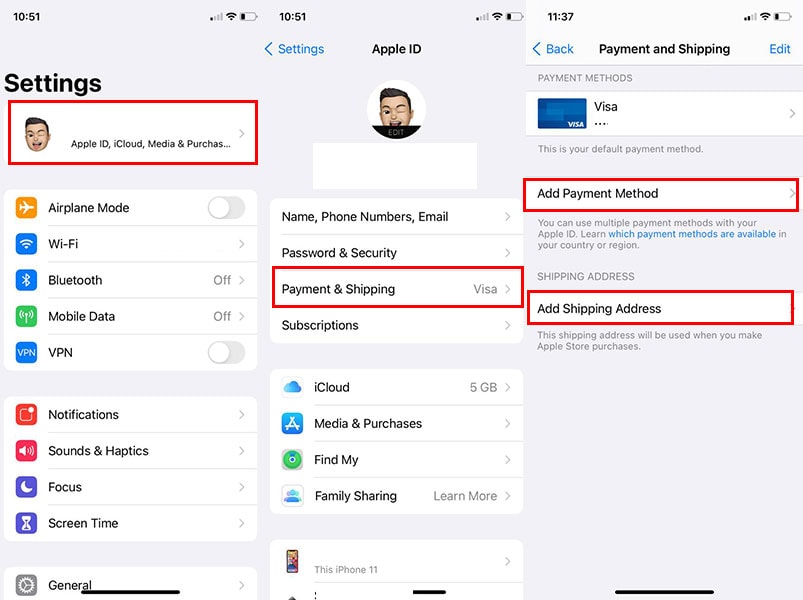 Now, tap on Country/Region > It'll then ask you to confirm the action.
So, just hit Continue > Select Country/Region from another pop-up screen.
Then tap on Change Country or Region and scroll the list or select your preferred region.
Tap on Agree to the terms and conditions as you want it.
Now, select Done to save changes > Restart your iPhone to apply effects immediately.
Finally, you're now able to install geo-restricted apps or games from the App Store directly.
2. Change Device Location
If the above method doesn't work for you, try changing the iPhone device location from the Settings menu. In some cases, this method can also fix the location-specific app/game unavailability issue. To do so:
Go to Settings > Tap on General > Select Language & Region.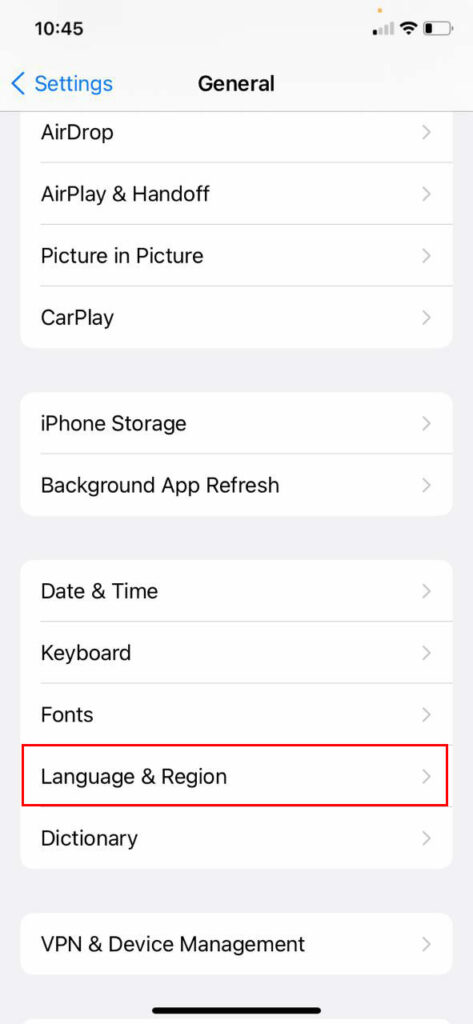 Now, Tap on Region and scroll the list to select your preferred country/region according to your need.
Once selected, make sure to reboot your iPhone, and try installing the geo-restricted app/game from App Store.
Please Note: Do not forget to change back the region/country again to the default or your current one which was set earlier, once you installed any specific app/game from App Store. As mentioned above, if you have an existing subscription on any app/service that you've unsubscribed for before jumping into the first process, you'll be able to get back that subscription after going back to the existing region.
Must Read: How to Fix You Cannot Connect to App Store Error on iPhone/iPad
3. Change Country/Region from App Store
In some cases, it's also better to simply head over to the Apple App Store and change the country/region directly from there. To do so:
First, make sure to cancel any of the active subscriptions on your iPhone which are running. This is necessary. [Don't worry as you can get back to that existing subscription again]
Once done, head over to the Apple App Store > Tap on the Profile icon from the top-right corner.
Now, tap on the Account name info (email ID) from the top.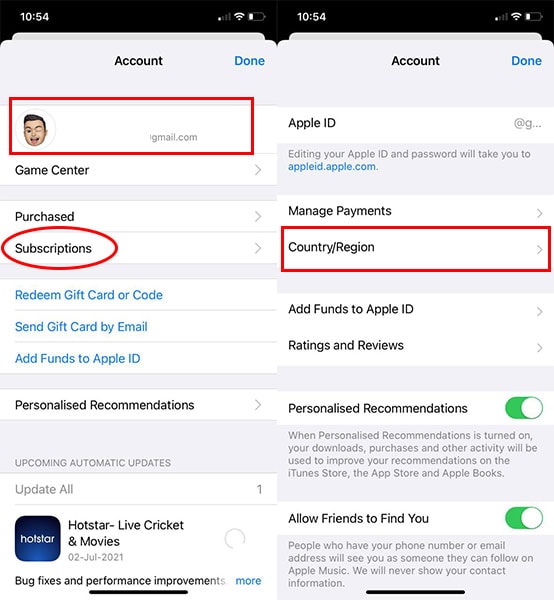 Then it may ask you to authenticate yourself by Face ID or Touch ID.
Next, tap on Country/Region > Select your preferred one from the list.
Make sure to save changes, and you're good to go.
However, if that method is still useless to you, follow the next one.
4. Create a New Apple ID (Secondary)
If none of the methods worked for you, try creating a new Apple ID from this official Apple ID webpage with different personal info, payment details, and most importantly with a different country/region that you want.
Once you've verified your email ID and completed all setup processes, your newly created Apple ID becomes fully functional. Make sure to sign out of your existing Apple ID from the iPhone and Sign in with your new Apple ID.
Now, head over to App Store > Search for the specific app/game you want to install on your iPhone. Tap on the Install button and the device will ask you to enter the Face ID or Touch ID or the Apple ID password for authentication. Once entered, the app/game will be installed easily. Enjoy!
It'll automatically fix the Apple 'App not available' error whatsoever. But if there is an issue with the billing or payment region/country, make sure to try changing the location from the iPhone Settings menu > Profile info > Payment & Shipping > Add Shipping Address or Add Payment Method to change/edit details accordingly.
That's it, guys. We hope this guide was helpful to you. If you've any queries, let us know in the comment below.