Overwatch is a first-shooter arcade hero game launched in 2015 with frequent patch updates become one of the popular video games right now. Now, talking about the patch update, the game has recently received a v1.48 patch update. However, these updates not only bring improvements and some features but also includes errors or bugs. Similarly, the Overwatch PS4 and Xbox console players are literally receiving BC-101 Error code while trying to launch the game. If you're also one of them, check the fix here.
To be specific, this BC-101 Error Code is quite similar to the LC-2020 error code and appears while launching the Overwatch game on PlayStation 4 or Xbox One consoles. The said error code can occur due to the server issue and it can be considered as a broken connection to the game server. As this is a generic error, we have a couple of possible solutions below that you should check out once.
How to Fix Overwatch BC-101 Error code
Well, seriously, fixing this error isn't a tough job to do. But, yeah! You need to follow a couple of complex troubleshooting steps to fix it. So, let's look over those complex steps.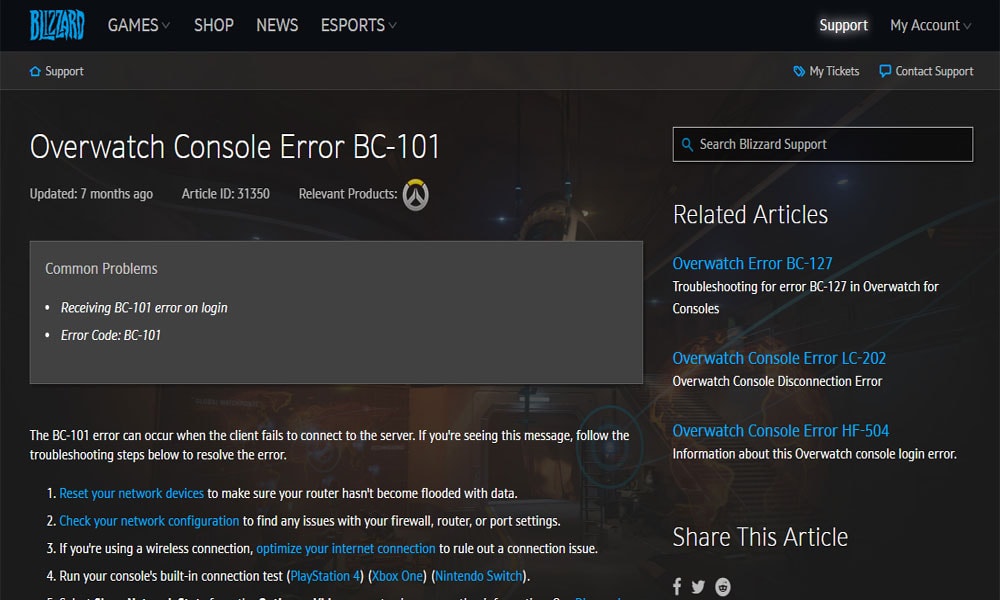 Fix 1: Checking for Server Issues
As this is a server issue, therefore you have no control over it. So, what you should do is check the server status by following Overwatch on Twitter and see if officials mentioned anything about this error. However, you can also check the DownDetector or Outage. Report website to see if some other users in your area or region are also going through with the same BC – 101 error.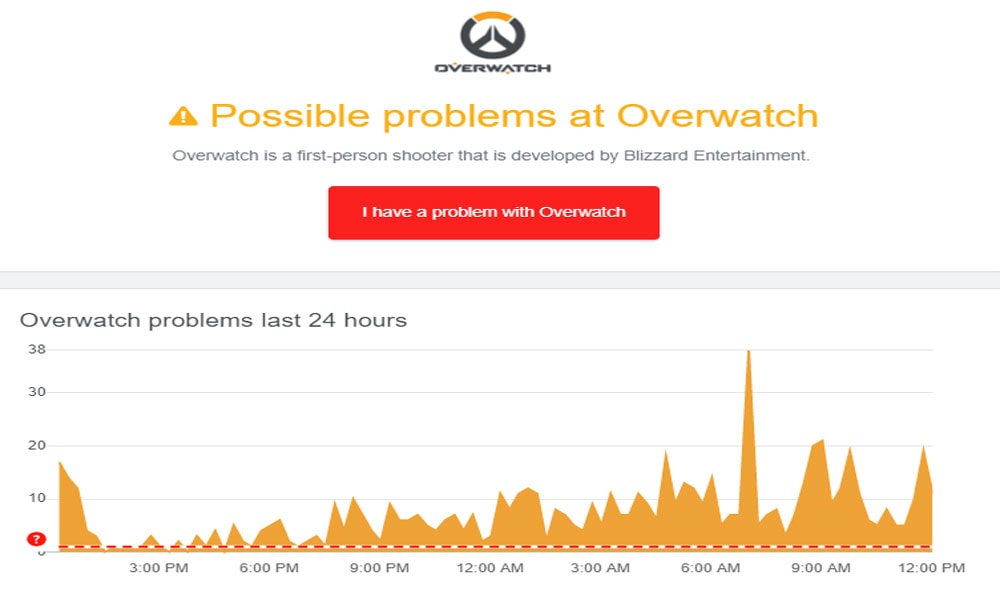 Meanwhile, if you find an ongoing issue with the server, you have no other choice other than to wait for Blizzard to fix it.
Fix 2: Reboot or Reset Your Router
Suppose if you couldn't find any ongoing issue with the servers, then we recommend you try once Rebooting your Router. However, in case just a simple reboot doesn't help you fix this error, then try once resetting your router. So, to do this, you know what you need to do. Yes, follow the steps given below:
Reboot the Router
Most of the time, it is seen that the network-related issues are fixed by rebooting the network device. So, you may also try this once and check if it helps. To do so, you just need to simply press the Off button located somewhere on the back of your router.
Then, wait for at least 1 minute before you again start your router. Don't worry! This will not reset any of your custom settings or credentials. However, while rebooting, you should remove the power cable to fully ensure that your router's power supply is fully drained.
Reset the Router
Suppose, if rebooting the router doesn't help you, and you still get the same BC – 101 error, then we recommend you also go for a reset option.
But, before doing this, make sure to save your personalized settings as this operation will clear all your customized settings, and after resetting, you have to restore them again. Also, it will erase if you enabled any forwarded ports, whitelists, custom credentials, and blocked items.
So, if you have no issue with this, then simply locate a reset button find somewhere on the rear of your router. But you need a toothpick to push that button. Push the button for at least until all the lights flash once, and then leave it. After that, plugin the ISP connection wire to establish a connection. That's it. Now, wait for some time and connect your device. Then, launch the game check if the BC-101 error code gets disappeared or not.
Fix 3: Correct the Current Time & Date
Due to the wrong date and time, the Overwatch servers consider our device as a suspicious element, and that's why it is blocking you from connecting with the server and showing the error. However, I think PC users might know how to change their date and time on Windows 10. Hence, here we will describe to you only the how-to correct your date and time on the console. So, let's see how.
For PS4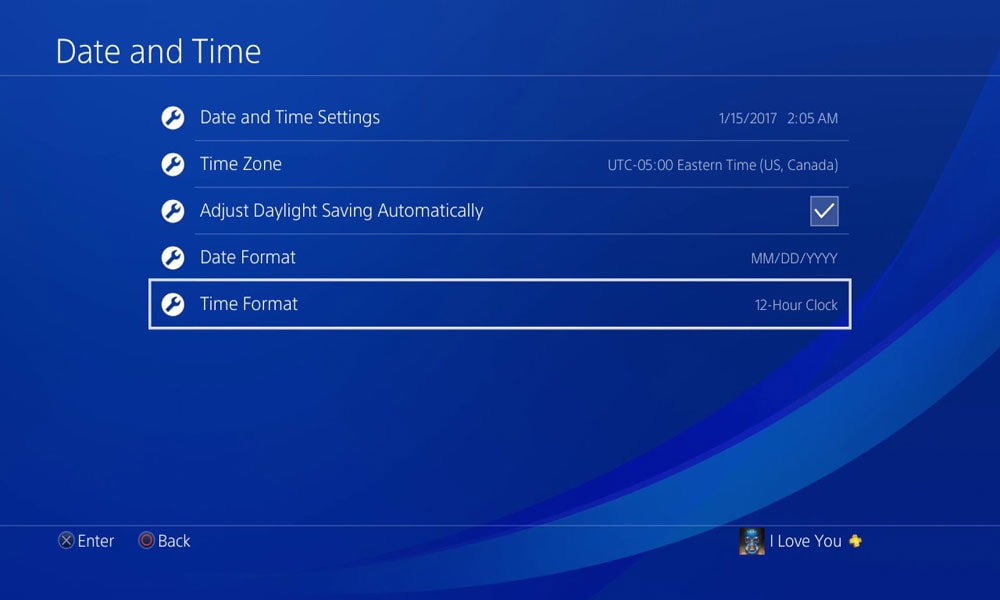 First of all, boot your PS4 and go to the Settings menu from the home menu of your PS4.

After that, navigate through the list of options inside the Settings menu and select the

Date & time

menu.

Now, click on

the Date and Time Settings

menu found inside the Date & time menu.

Then, you have two options: either set your date and time

Manually

or use the integrated option to

automatically use the Internet Option

to set the date and time.

Once you did this, reboot your PS4 and launch the game to check if it helps.
For Xbox One
Boot up your Xbox Console, and then from the home menu, go to the

Settings

menu.

Then, select

System

inside the settings menu located somewhere in the left-pane menu.

Now, from the right-pane section and select the

Time

menu.

After that, head towards the

Time & Date

option and change it.

Now, save the changes you've made and restart your console.

Finally, launch the Overwatch and check if it helps to fix the BC-101 error.
If you are still encountering the same issue, we recommend you follow the other methods and check if it helps.
Fix 4: Deleting Overwatch Beta
In most cases, it is seen that this BC-101 error occurs if the user has Overwatch Beta installed on their devices. So, it might be possible that the two-game versions conflict with each other. Although, this problem is reported to occur on both PS4 and Xbox One.
So, if you're also encountering the same problem, then we recommend you uninstall the Overwatch Beta version from your console and then check if it helps to fix the BC-101 error or not.
Fix 5: Enabling UPnP from Router Settings
Many players reported that, after enabling UPnP from their router setting, the BC-101 error disappeared. So, you may also give it a shot. Well, if you don't know how to do it. Then, don't worry! Follow the steps given below:
Open your router's settings by search your IP address using your browser navigation bar. After that, type in these address and press

Enter

:

192.168.0.1
192.168.1.1

Then, by entering your login credentials, log in to your router settings menu.

Now, head towards the

Advanced

(NAT Forwarding) and click on the

UPnP

option. Then, make sure to enable it.

Select the

enable UPnP,

and finally, you need to restart both your router as well as the console to fix the

BC-101

error code.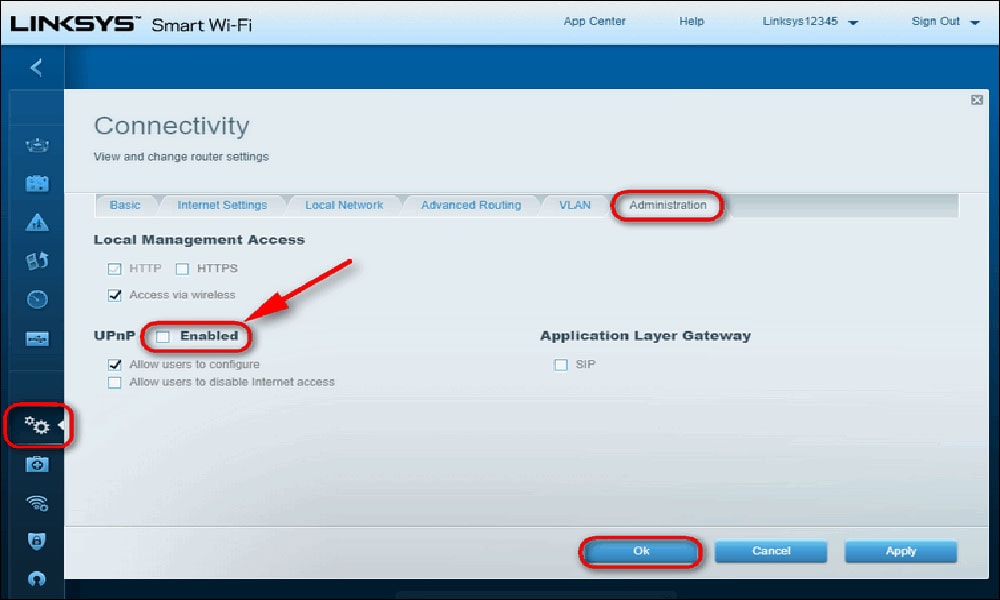 Fix 6: Forwarding Overwatch Ports From Router Settings
If the above methods don't help you, then you may try forwarding overwatch ports from your router settings. To do so, follow the step given below:
First of all, similar to fix 5, enter into router's settings.

Then, click on the

Advanced

menu.

After that, locate the option named

NAT Forwarding

or

Port Forwarding

.

Once you find it, type or paste the below-mentioned port forwarding as required:

Overwatch – PS4:

TCP: 1935, 3478-3480
UDP: 3074, 3478-3479

Overwatch – Xbox One:

TCP: 3074
UDP: 88, 500, 3074, 3544, 4500

After successfully forwarding the required ports, simply reboot your router and connect your console to it. Then, check if the BC-101 error is now fixed.
Fix 7: Performing a Factory Reset
If the above fixes don't help you fix the error, your game files are likely to be corrupted, or your local system files are damaged. In that case, this problem has only one solution first try reinstalling the game and check if the issue gets resolved. However, if you are still getting the error, then there is no option other than resetting your console. Meanwhile, if you don't know how to reset your Xbox, click here to do so. Now, PS4 users follow the steps mentioned below:
First of all, boot your PS4 and go to the Settings menu from the home menu of your PS4.

After that, select the initialization menu and press the X button.

Then, choose the option to initialize PS4 and press X to start the reset process.

Now, in the next window, you have to choose the Full option. This will reset all your settings, apps, and data.

Now, a confirmation menu will pop-ups, press the X to confirm. Then, please wait until it gets completed.

Once the resetting procedure is completed, reinstall your game and check if the BC-101 error code gets disappeared or not.
Note: Keep in mind that the resetting process may take time depending upon your HDD or SDD stored data size.
Final Words
Although some updates brought some bugs and glitches, they are fixed by applying a couple of things. The game has nevertheless been as fun as when it was first released. In my opinion, the game is still worth playing as it still has an active player-base in competitive and quick-play mode.
Anyway, now, if you successfully fix the BC-101 error, then use your keyboard and in the comment section, tell us which method helped you. You can also visit our website if you are new here. That's it for today. We will catch you soon with some new guides, till then stay home and safe.