Roblox is one of the stunning online platforms to create and play user-developed video games which is a great thing. So, building and playing your virtual worlds on Roblox is very much popular. However, each and every gaming platform and its games have several issues that most players experience. The same thing is happening with the Roblox players because it keeps crashing a lot and players are unable to continue their gameplay. If you're also facing the same problem, you can follow this troubleshooting guide completely to fix it.
As a PC game, it's quite common these days to have multiple forms of issues something like bugs or errors. Meanwhile, some of the patch updates may fix a couple of issues but when it comes to the lagging or stuttering or keeps crashing of video games on the computer, some of the common reasons behind there which most of us neglect in so many ways. All of us should understand the requirements of the game and some possible reasons that may ruin the gaming experience. Here we've shared a couple of workarounds that should work for you.
Why Does Roblox Keep Crashing?
As we've already mentioned that there is nothing out-of-the-box reasons you'll find for the crashing issue. Most of the PC game crashing issues can be appeared due to the below reasons. Let's take a quick look at it.
If your PC configuration isn't compatible with the system requirements of the Roblox game, it'll gonna crash plenty of times.
If there are any temporary glitches or system cache issues present, it may trigger the crashing problem.
A corrupted or missing game file can also occur multiple issues in the game.
An outdated Windows OS build or graphics driver can also bring several issues.
Check if the DirectX version is updated or not.
An older graphics card may not support the Direct3D Hardware Feature Level 11.0 GPU.
Some of the background running tasks can use a lot of system resources that cause issues.
Windows Security or Firewall protection or any third-party Antivirus program can block game files to run properly.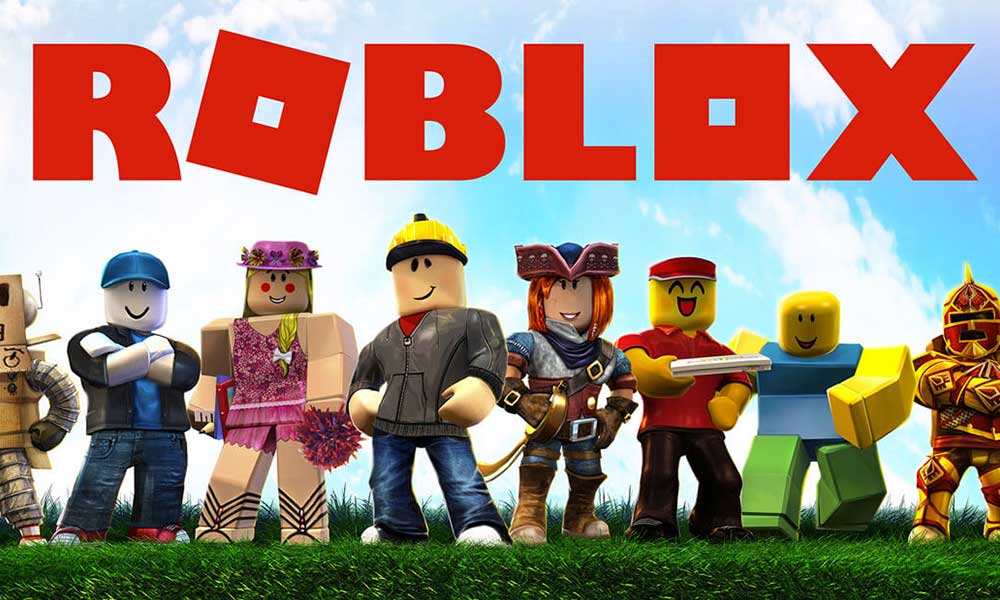 How to Fix Roblox Keeps Crashing | 2023 Update
If you want to fix the random crashes of Roblox games on your PC/Laptop then it's highly recommended to check for the game's system requirements first. Once you're confirmed that your computer is good enough to run the game, you can follow other methods one by one to fix the issue.
1. Run the Program as an administrator
Make sure to run the game (exe) file as an administrator on your Windows system to give it proper access. To do so:
Right-click on the game .exe file > Go to Properties.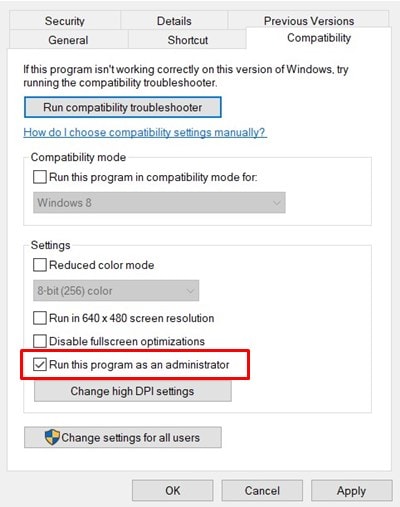 Click on the Compatibility tab > Select Run this program as an administrator.
Click on Apply and then OK to save changes.
Now, you can open the Roblox game and check for the issue again.
2. Update Graphics Driver
There is nothing more important than updating your Windows and graphics drivers when it comes to gaming problems. Just visit the graphics card manufacturer's official website and get the latest patch. Nvidia GPU users can click on this link and AMD GPU users can click here.
Meanwhile, users can use the Device Manager option to update their graphics driver easily. To do this:
Press Windows + X keys to open up the Quick Access Menu.
Click on Device Manager from the list > Now, double-click on the Display adapters option.
Right-click on the dedicated graphics card from the expanded list.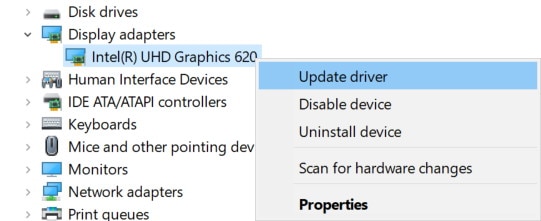 Select Update driver > Choose Search automatically for drivers.
Let the system automatically check for the driver update.
If available, it'll automatically download and install the update.
Once done, restart your computer and play Roblox games.
3. Update Windows
Updating Windows OS build is always essential for PC users as well as PC gamers to reduce system glitches, compatibility issues, and crashes. Meanwhile, the latest version mostly includes additional features, improvements, security patches, and more. To do that:
Press Windows + I keys to open up the Windows Settings menu.
Next, click on Update & Security > Select Check for updates under the Windows Update section.
If there is a feature update available, select Download and install.
It may take a while to complete the update.
Once done, restart your computer to install the update.
4. Close Background Running Tasks
Unnecessary background running tasks or programs can eat up a lot of system resources like CPU or Memory usage that literally reduces system performance. Hence, the startup crashing, lagging, not loading issues appear quite often. Simply, close all the unnecessary background running tasks completely. To do this:
Press Ctrl + Shift + Esc keys to open up the Task Manager.
Now, click on the Processes tab > Click to select tasks that are unnecessarily running in the background and consuming enough system resources.
Click on End Task to close it one by one.
Once done, restart your system.
5. Set High Priority in Task Manager
Make your game priority in the higher segment via the Task Manager to tell your Windows system to run the game properly. To do this:
Right-click on the Start Menu > Select Task Manager.
Click on the Processes tab > Right-click on the game task.
Select Set Priority to High.
Close Task Manager.
6. Temporarily Disable Antivirus Program
The chances are high enough that somehow your antivirus program is preventing your game files to run properly on the Windows system. It's better to temporarily disable the antivirus program on your computer before playing the game and then you'll be able to find out the culprit easily.
Press Windows + I keys to open the Windows Settings menu.
Click on Update & Security > Click on Windows Security from the left pane.
Now, click on the Open Windows Security button.
Go to Virus & threat protection > Click on Manage settings.
Just turn off the Real-time protection toggle.
If prompted by UAC, click on Yes to allow it.
7. Disable Windows Firewall or Antivirus Program
Click on the Start Menu > Type firewall.
Select Windows Defender Firewall from the search result.
Now, click on Turn Windows Defender Firewall on or off from the left pane.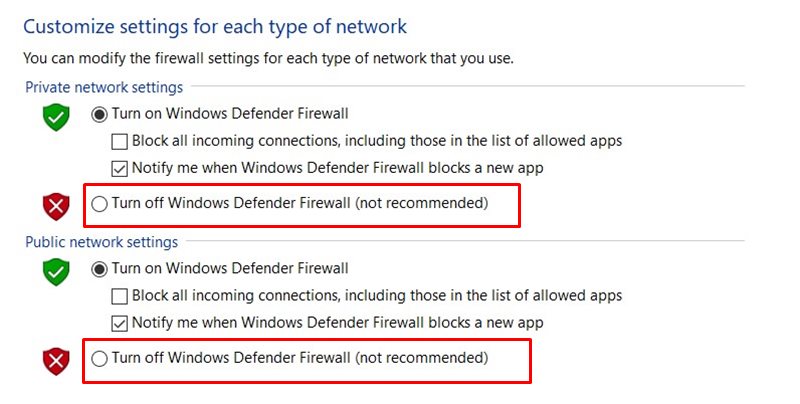 A new page will open > Select the Turn off Windows Defender Firewall (not recommended) option for both the Private & Public Network Settings.
Once selected, click on OK to save changes.
Finally, restart your computer, and check if you've fixed Roblox Keeps Crashing issue or not.
8. Change Roblox Graphics Quality
Sometimes a higher graphics quality in the game settings can consume a lot of system resources as well as the power that basically reduce the gaming performance and brings multiple issues whatsoever. Meanwhile, if your PC is not powerful enough in gaming, it's highly recommended to set the graphics quality low for optimal performance.
Open Roblox > Click on the menu icon at the upper-left corner.
Click on the Settings tab > Set the Graphics Mode to Manual.
Now, drag the slider of Graphics Quality to the left side to reduce it.
9. Adjust Discord Settings
Launch Discord > Click on User Settings.
Select Voice & Video from the left sidebar.
Scroll down a bit and click on the Advanced.
Next, disable OpenH264 Video Codec provided by Cisco System, Inc.
Then disable Enable Quality of Service High Packet Priority.
Now, go to Overlay.
You can also turn off the in-game overlay.
Next, head over to Appearance.
Go to Advanced.
Disable Hardware Acceleration.
Once done, restart the system.
10. Adjust Nvidia Control Panel Settings
Click on Adjust image settings with preview under 3D settings.
Select Use the advanced 3D image settings.
Next, launch the Nvidia Control Panel.
Click on Manage 3D settings> Go to Global Settings.
Additionally, you can also adjust some of the other options:

Disable Image Sharpening
Enable Threaded Optimization
Use Maximum Performance for Power Management
Turn off Low Latency Mode
Set Texture Filtering Quality to Performance mode
Once done, restart your computer and check whether the Roblox keeps crashing issue is resolved or not.
11. Change AMD Control Panel Settings
Go to Global Graphics.

Turn off Radeon Anti-Lag
Turn off Radeon Boost
Use Application settings for Anti-Aliasing Mode
Set Anti-aliasing Methodto Multi-sampling
Turn off Morphological Filtering
Disable Image Sharpening
Turn off Anisotropic Filtering
Use Performance mode for Texture Filtering Quality
You can also enable Surface Format Optimization
AMD Optimization for the Tesselation Mode
Wait for V-sync– Turn it off
Use AMD optimization for the Shader Cache
Disable OpenGL Triple Buffering
Turn off Maximum Tesselation Level
Set Graphics for the GPU Workload
Turn off the Radeon Chill
Disable Frame Rate Target Control
12. Remove Temporary Files
Press Windows key + R on your keyboard to open the RUN program.
Now, type %temp% and press enter.
You will get a bunch of temporary files on a page.
Select all files by pressing Ctrl + A on the keyboard.
Next, press Shift + Delete on the keyboard to remove all the files.
Sometimes some of the temporary files can't be deleted. So, leave them as it is and close it.
13. Set Default CPU and Graphics Speed
As most users always want to use ultra-high performance from the CPU and GPU from the very first day. So, most of the users either buy an overclocked version or manually increase the overclocking speed. So, if you've also overclocked your GPU speed and experiencing bottleneck, lagging, or crashing-related issues, just set it to default mode.
You can also use the MSI Afterburner tool or Zotac firestorm application to lower the clocking speed. Once done, you can run the Roblox game to check whether it's crashing at startup or not.
14. Uninstall and Reinstall Roblox
If none of the above methods worked for you, go for a full reinstallation of the Roblox game.
Press Windows + I keys to open up the Windows Settings menu.
Click on Apps > Under the Apps & features category, scroll down the installed programs list.
Locate the Roblox Player program and click on it to expand the options.
Now, select Uninstall and follow the on-screen prompts to complete the removal process.
Go to File Explorer (This PC) > Head over to C:\Users\(Your Windows Username)\AppData\Local.
Select the Roblox folder and delete it completely.
Once done, restart your computer to apply changes.
Open the Microsoft Store application > Type Roblox and search for it.
Click on the GET button and install it on your computer.
Finally, you can try running the Roblox to check whether it keeps crashing or not.
That's it, guys. We hope this guide was useful to you. You can comment below for any queries.