In this tutorial, we will show you the steps to fix the Steam Error Code 2: Servers are too busy error. When it comes to game distribution applications/clients, not many could compete with Steam. It has completely streamlined the process of downloading and purchasing games and additional DLC content. Likewise, its social community features such as the ability to create friend groups and interact with them are also praiseworthy.
Also Read: Fix: Steam PS5 Controller Not Working Issue
But what isn't praiseworthy is when the client throws up and error or two. Quite a few users seem to be facing the Steam Error Code 2. The accompanying error message reads out as "Servers are too busy". Many have already voiced their concern about the same over at Reddit as well as Steam forums. In this regard, this guide will help you out. Today, we will list out all the possible reasons for this error and more importantly, the steps to fix this Steam Error Code 2. Follow along.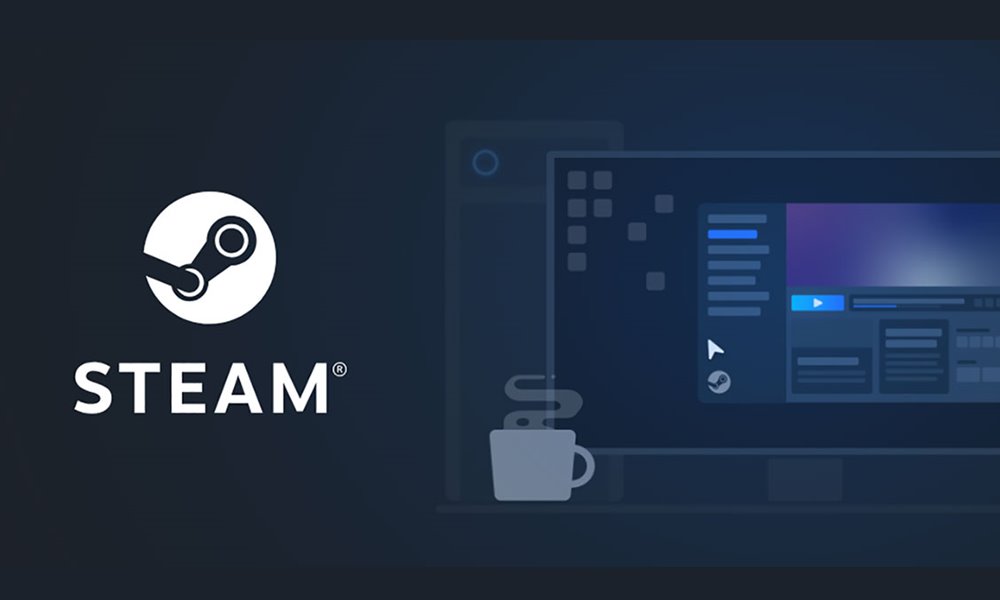 Fix Steam Error Code 2 | Servers are Too Busy
There could be quite a few reasons for the aforementioned error. To begin with, it could be a Steam's server-side issue or issues with your downloading servers. Likewise, Family Library Sharing or Permissions restrictions could also result in the above error. Along the same lines, it could also be integrity issues, Steam files being corrupted, or some conflicting third-party antivirus apps. Here are the fixes for each of these errors which should in turn fix the Steam Error Code 2.
Fix 1: Check Steam Servers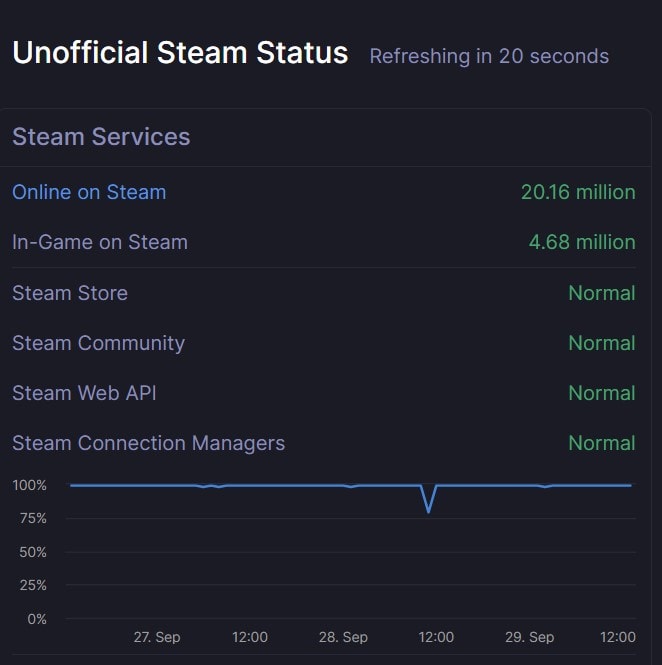 Before moving over to advanced fixes, the first thing that you need to do is check if the Steam servers are up and running or not. For that, you may use a third-party site like SteamStat.us. If there are indeed issues with the servers in your region, then all you could is wait until the issue gets rectified. However, if the server is fine, then move over to the other fixes given below.
Fix 2: Change the Download server
If the Steam server isn't facing any issues, then it might be related to the game downloading servers. In that case, you could change the default server and switch over to a new one. Then try downloading the desired game and see of the Steam Error Code 2 gets fixed or not. Here are the required steps to change the download server: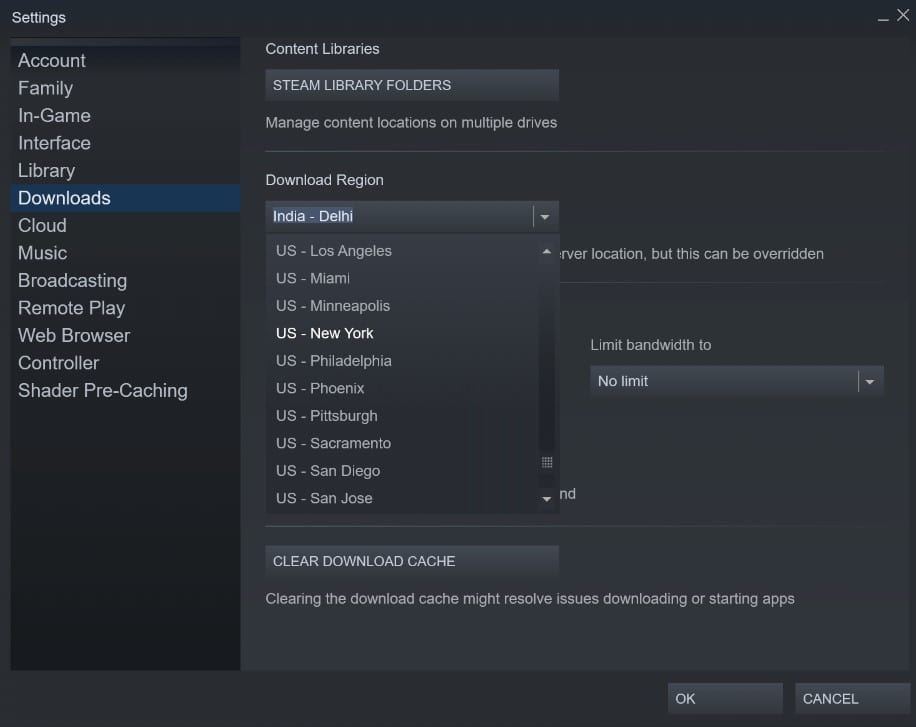 Launch the Steam application on your PC.
Click on Steam situated at the top left and select Settings from the menu.
Then head over to the Downloads section from the left menu bar.
Go to the Download Region and select a different server from the drop-down menu.
Finally, click OK and try downloading the game. See if you are able to achieve success or not.
Fix 3: Disable Family Sharing
Many users have reported facing Steam error code 2 when they have the Family Sharing feature enabled and trying to upload contents to the Workshop server. In that regard, we would suggest you disable Family Sharing as follows: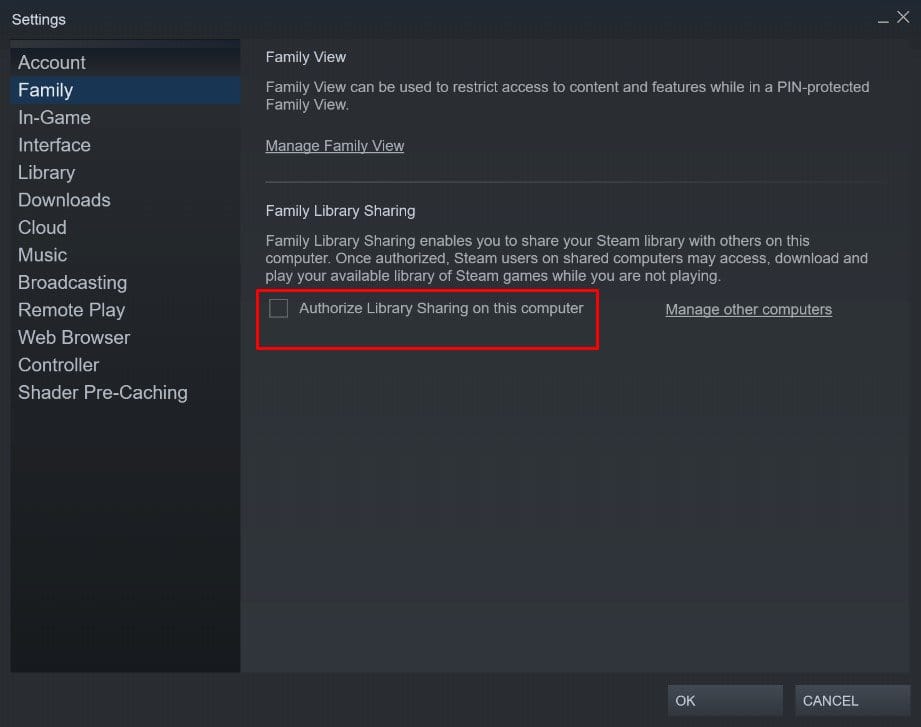 Launch Steam and head over to its Settings page.
Then select Family from the left menu bar.
Under the Family Sharing section, uncheck the 'Authorize Library Sharing on this computer' option and click OK.
Now relaunch Steam and check whether the error has been rectified or not.
Fix 4: Verify Integrity
If you are getting Steam Error Code 2 with a particular game, then it might be due to some missing in-game files. Fortunately, the steps to rectify this issue is pretty simple. Here is what needs to be done: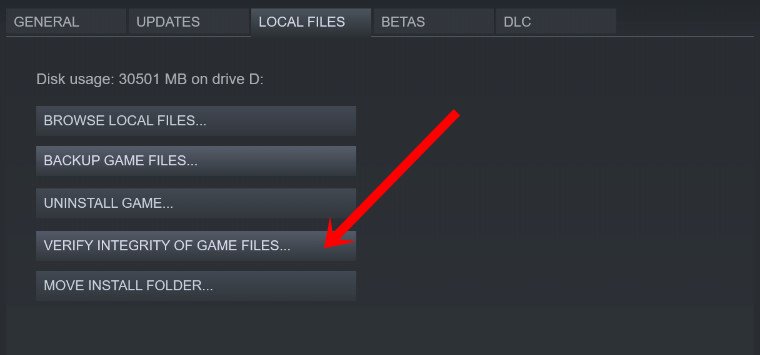 Launch Steam application on your PC and head over to Library
Right-click on the concerned game and select Properties.
Then head over to the Local Files section and click on Verify Integrity of the Game Files.
Click on Yes in the confirmation dialog box and let the client carry out its process.
Once that is done, relaunch Steam and check if the Servers are too busy error has been fixed or not.
Fix 5: Missing User Permissions
In some cases, the user profile doesn't get the required permissions, and hence they might face issues with the game client. In that case, you should consider adding the User group to Steam's permission set. Follow the below steps to do so:
Head over to the Steam installation directory, if you have chosen the default path, then the directory will be:

C:\Program Files (x86)\Steam\steamapps

Within that, you should see the 'common' folder. Right-click on it and select Properties.

Then head over to the Security tab and check whether you could see the Users profile under the "Group or User names" section. If it is missing, click on Edit.

Then click on Add and type 'Users' in the space provided, and click on Check Names. It will reconfirm that there is indeed no profile named Users.

So hit OK to save this profile. Then restart your PC and launch Steam and check if the Error Code 2 has been fixed or not or not.
Fix 6: Disable Antivirus/Defender
It might also happen that the installed Antivirus might be incorrectly flagging Steam as a threat and hence blocking its functionality. In that case, you could temporarily disable that antivirus and then launch Steam. If you are using Windows Defender, then here are the steps to disable its firewall feature:
Search for Windows Defender Firewall from the Windows Start menu.
Then click on Turn Windows Defender On or Off from the left menu bar.

In the next menu, select Turn Off Windows Defender both under Public and Private Network.

Finally, click OK and restart your PC.
Launch Steam and check whether the Error code 2 has been rectified or not. If you are still getting this error, then there is one more thing left to do.
Fix 7: Reinstall Steam
If none of the above methods managed to rectify the issue, then the last option is to reinstall Steam. For that, you will first have to remove the Steam app from your PC.
So launch the Run dialog box, type in appwiz.cpl, and hit Enter. This will launch the Program and Features page.
Scroll to the Steam app, right-click on it, and select Uninstall.

Now head over to the Steam download page, download the latest build, and install it using the on-screen instructions.

Sign with your credentials and access Steam. You should no longer face the said error message.
With this, we conclude the guide on how to fix the Steam Error Code 2: Servers are too busy error. We have shared seven different methods for the same, there is no universal fix for this, you might have to try each of them until you achieve success. On that note, do let us know which method spelled out success in your case. Rounding off, here are some iPhone Tips and Tricks, PC tips and tricks, and Android Tips and Trick that deserve your attention as well.