When it comes to free-to-play online multiplayer tactical first-person shooter video games, Valorant is considered to be the first choice due to its wide-range features. Riot Games has implemented Valorant with plenty of tactical fast-paced gameplay. Somehow, online multiplayer PC games are prone to bugs or errors and Valorant is no exception here. Here you can know How to Fix Valorant VAL 9 Error Code.
Yes, plenty of affected Valorant players have started reporting that they're receiving an error notice "There was an error while connecting to the platform. Restart the client. Valorant error: VAL 9." This particular error seems to appear whenever players are trying to connect online. Initially, it may seem that the Valorant game servers are down or going through the maintenance process. But that's not the case.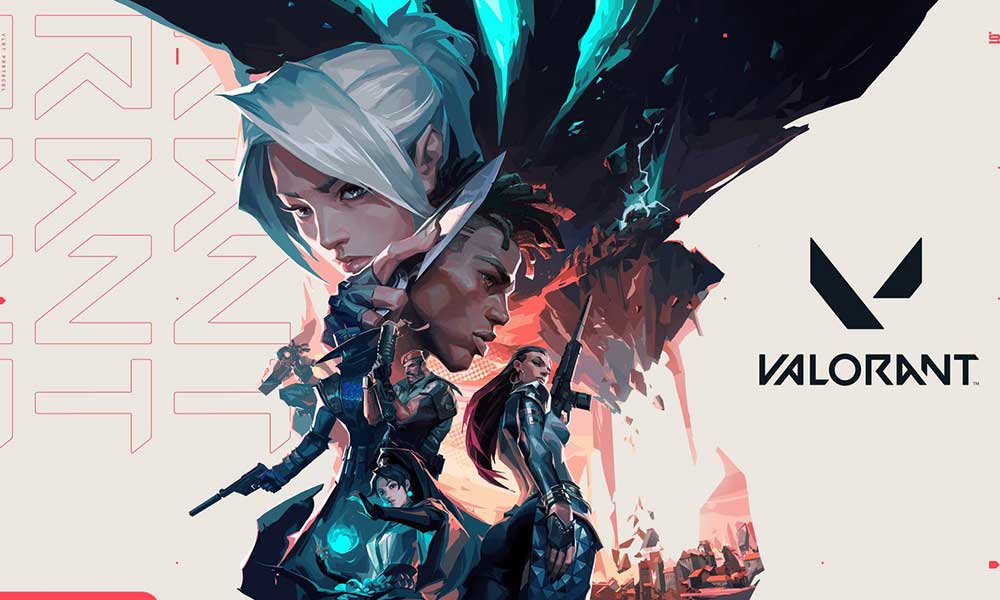 How to Fix Valorant VAL 9 Error Code
Although there is no possible solution available yet from the developers, luckily, there are a couple of possible workarounds we've mentioned below that should come in handy. Please keep in mind that the mentioned methods are completely based on a workaround suggested by u/DarkoDelight Redditor on the Valorant subreddit. So, these steps may not gonna work for everyone but at least you can try.

1. Check Server Status
Well, whenever you receive an error while connecting to the game server online, the first thing you should do is to check the server status. If the game has its official server status page then visit the page and check for further info. Otherwise, you can simply visit the third-party Down Detector website to check for the same.
Visit the Riot Games Service Status page to check for the Valorant Status Message. Select the language and region according to your preference & you'll find the necessary details.
Additionally, you can visit the Down Detector Valorant Status page and cross-check outage reports, last 24 hours info, live outage map, most reported problems, and more.
If there is an issue with the server, you should just wait for a couple of hours until the problem gets solved. There is nothing else to do from your side in this scenario.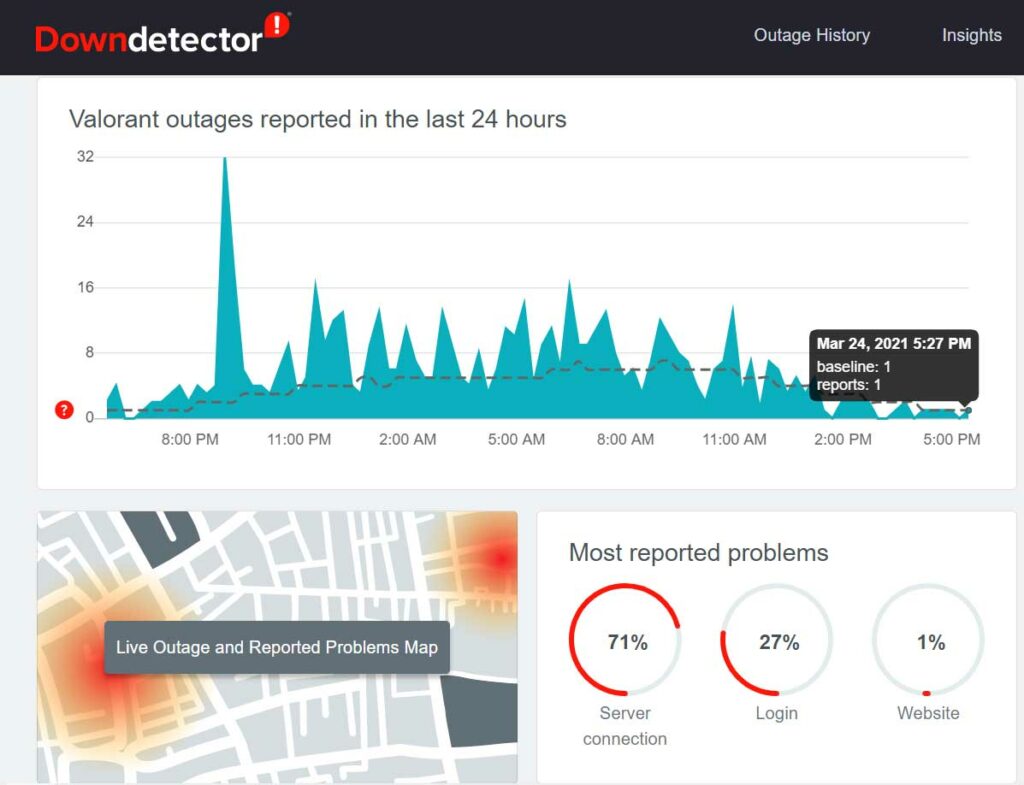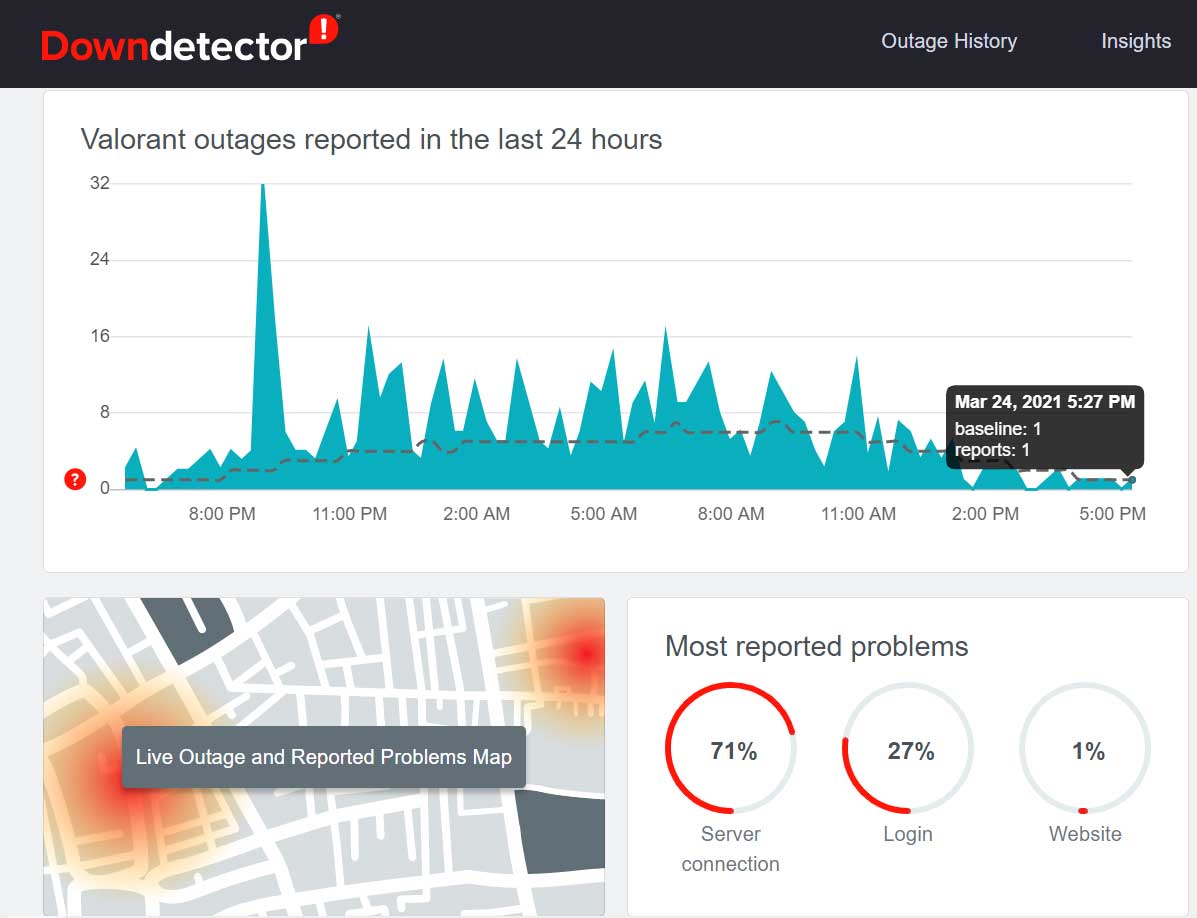 At the time of writing this article, we can see that there are huge outage problems across the regions that mostly appear while connecting to the server online and logging into the Riot Games account. This should fix the Valorant VAL 9 Error Code automatically once the servers become operational.
But if in case, there is no service outage or maintenance issue for the Valorant game or Riot Games, make sure to follow the next method.
2. Check Your Network Connection
It can also possible that your internet connection is having an issue with the server connectivity. To cross-check this issue, you can run and play another online multiplayer game on your PC/Laptop by using the same network connection.
Otherwise, you can simply power cycle your Wi-Fi router by turning it off > Unplugging the power cable from the router > Waiting for around 30 seconds and then power on the router. This step basically clears all the temporary software glitch or networking cache data from the router.
Additionally, you should try using a wired (ethernet) connection instead of a wireless (Wi-Fi) connection to reduce the ping timing. Last but not the least, make sure that your internet connection is fast enough and stable as well.
3. Delete the Riot Games Folder
So, it seems that nothing wrong with the game server or your internet connection. In that case, the chances are high enough that your installed game files are corrupted or somehow the internet game files are missing. To fix this issue, you can simply delete the installed Riot Games folder from the drive.
For instance, if you've installed the Valorant game on your C: drive, then you'll find out the Riot Games folder by following this path: This PC > C: > ProgramData > Riot Games. Inside this folder, you'll find a Metadata folder, machine.cfg file, and RiotClientInstalls.json file.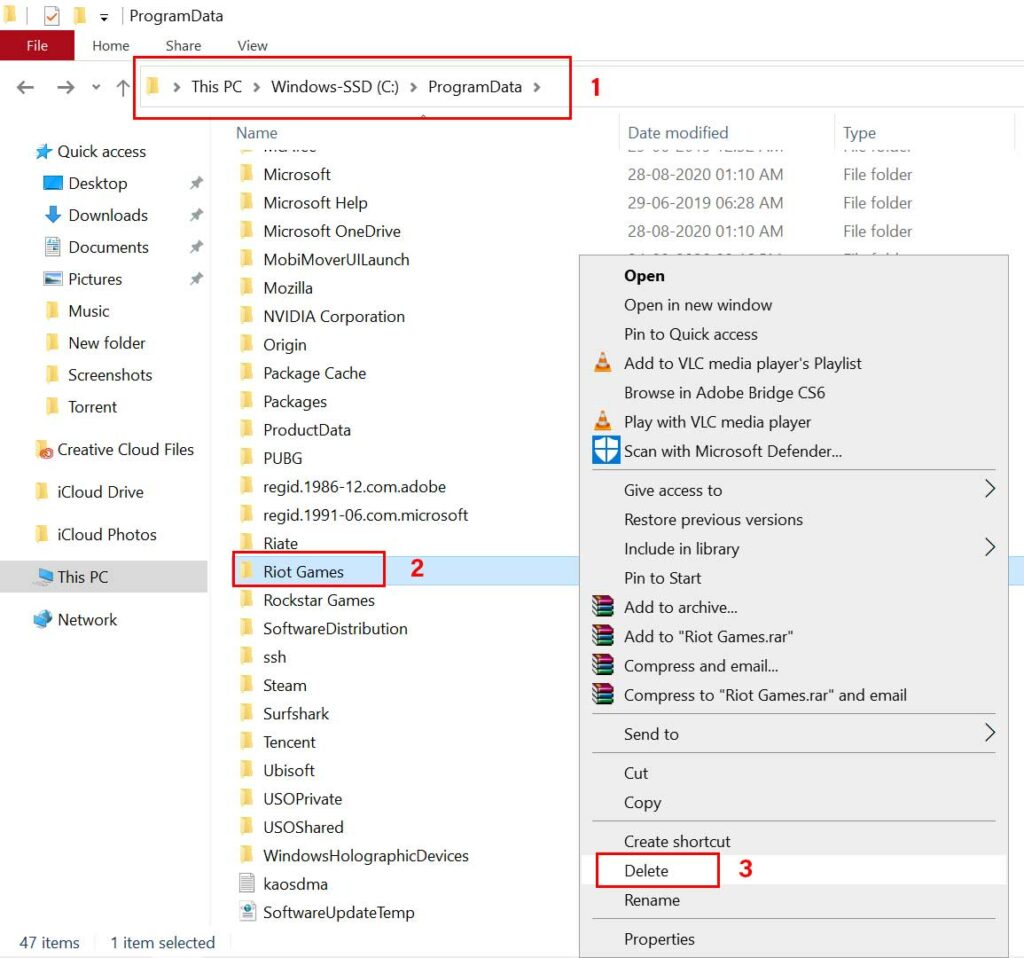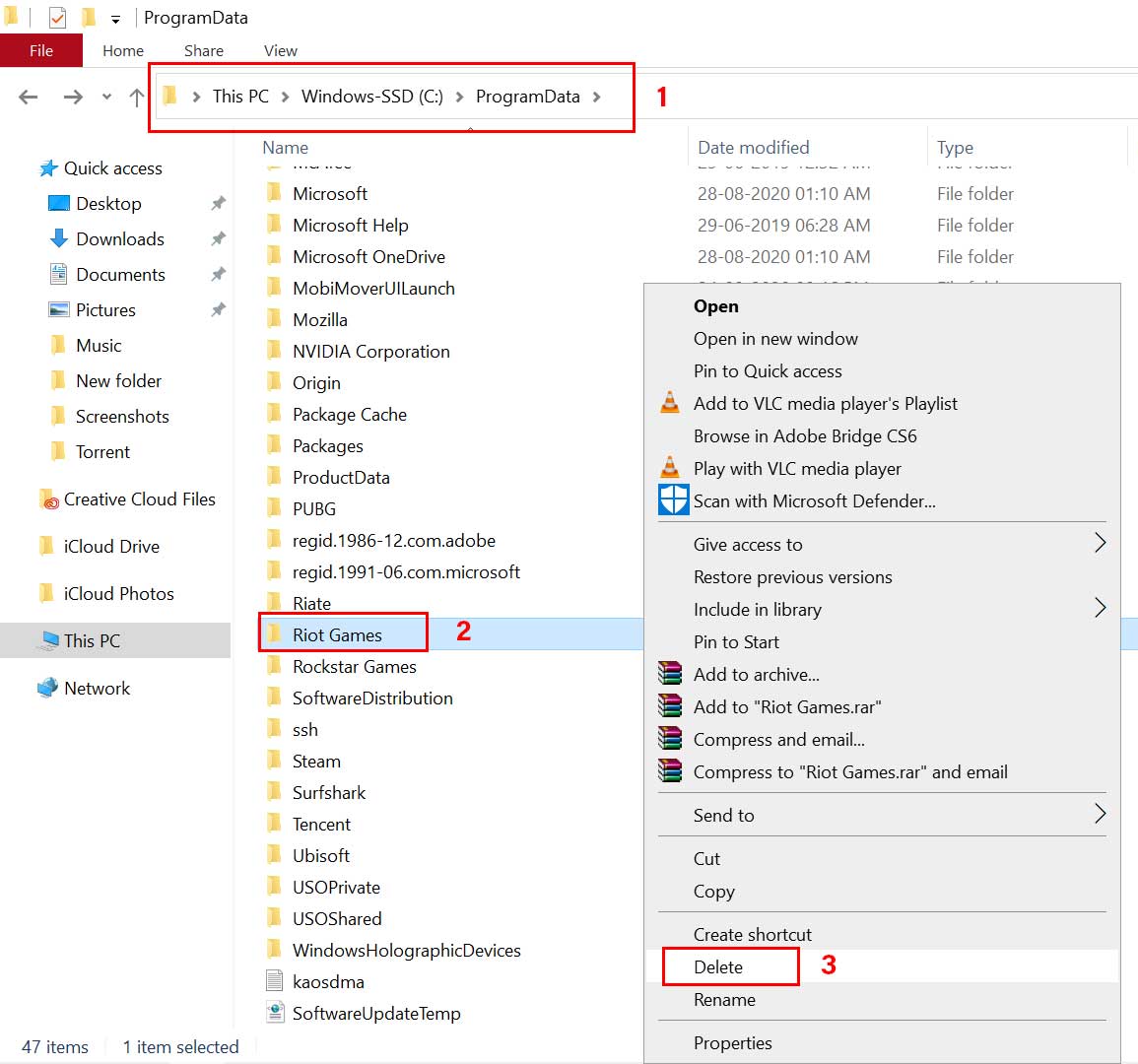 So, just copy the Riot Games folder to a different drive as a backup and then delete the folder completely from the mentioned path.
Restart your computer and try running the Valorant game again to check if the VAL 9 Error Code has been fixed or not.
That's it, guys. We hope this guide was helpful to you. For further queries, you can comment below.