Valorant is an upcoming free-to-play first-person shooter multiplayer game that's developed and published by Riot Games. The game is in its closed beta version and expected to release for Microsoft Windows this summer 2020 initially. Though the game is literally getting appreciated by beta players, it seems that the game already has so many bugs and errors. However, closed beta players are reporting that the Valorant Vanguard Not Initialized Error is appearing while launching the game. So, if you're also facing the same error, then check this troubleshooting guide.
Though we can expect that the official public release will be much stable and with fewer bugs but if you're getting the said error quite frequently and want to get out from it, we will recommend you to follow the steps below. Vanguard is the Anti-Cheat program for the Valorant game. Therefore, if in case, the Vanguard Anti-Cheat system isn't loading or initializing, then there must be some issues with your Vanguard installation or boot-up or maybe your PC needs a reboot or even the drivers are outdated.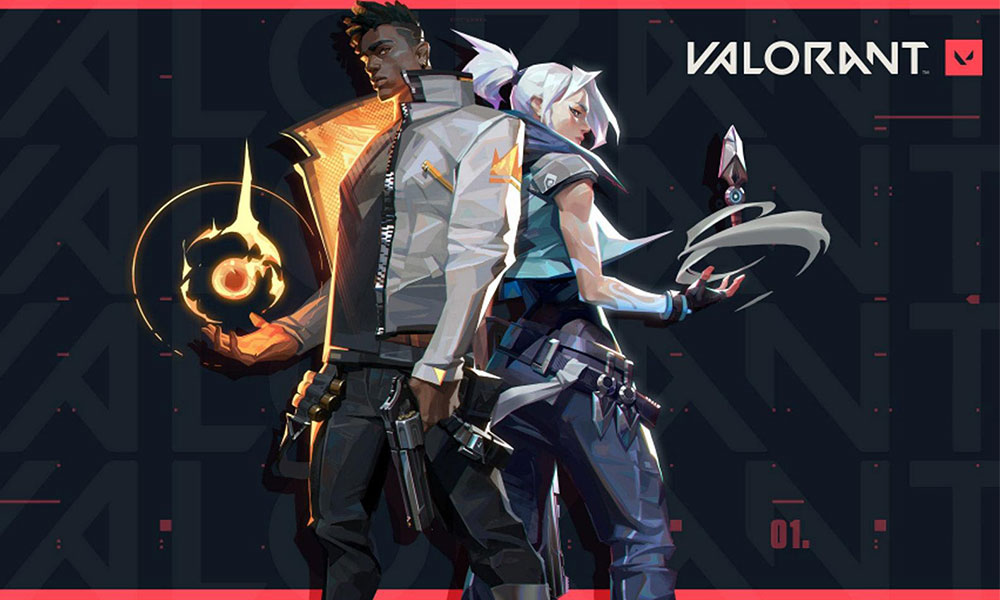 How to Fix Valorant Vanguard Not Initialized Error
Luckily, there are a couple of methods available that you can try to fix the "Vanguard Not Initialized, Error Code 44" issue on your PC while trying to launch the Valorant game.
It's worth mentioning that Riot Games has recently released a new patch update for the Valorant game. If you haven't updated your game to its latest version, it's highly recommended to this before heading over to any steps. You can update your Valorant from the game launcher. So, let's jump into the guide below:
1. Quit and Relaunch Valorant
First of all, you will need to close the Valorant game and exit the game launcher. Then restart your PC and try running the game again. Most of the time, rebooting the Windows system and game can fix plenty of issues including Vanguard error.
2. Force Close Riot Vanguard
Make sure that the Riot Vanguard service is fully closed and not running in the background. In order to check that, head over to the system tray icon and click on Exit Vanguard. Additionally, head over to Task Manager and go to Processes > Then check the Riot Vanguard is running or not. If running, then click on it to select and choose End Task. Finally, restart your PC and launch the Valorant game again.
3. Disable and Uninstall Riot Vanguard
It's worth mentioning that simply uninstalling the Valorant game won't disable or uninstall Riot Vanguard on your Windows system. So, you will need to manually disable it first and then uninstall it.
Disable Vanguard:
Click on System Tray icon > Right-click on the Riot Vanguard icon.
Select Exit Vanguard.
A warning pop-up may appear. Just click on Yes to confirm the action.
Uninstall Vanguard:
Click on Start menu > Type Add or remove programs and click on it from the search result.
Scroll down and click on Riot Vanguard.
Click on the Uninstall button.
It will ask you to confirm again. Just click on Uninstall again.
If the User Access Control asks you to confirm the changes, click on Yes.
Finally, reboot your PC and check the Valorant game. It will reinstall the Vanguard automatically.
4. Update Graphics Driver
Go to Start menu > Type Device Manager and click on it to open.
Click on the arrow icon of Display adapters.
Right-click on the dedicated graphics card.
Select Update Driver.
Choose Search automatically for updated driver software.
It will automatically download and install pending updates.
Once done, reboot your PC.
5. Update Windows Version
Go to Start menu > Click on Settings.
Select Update and Security.
Next, click on Check for update under Windows Update.
Download and install pending updates.
Finally, restart the Windows system and try running the Valorant game again.
That's it, guys. We hope this troubleshooting guide was helpful to you. If you've any queries, let us know in the comment below.