Since Halo Infinite multiplayer beta has been released, it's available for free-to-play on Steam for the PC version that interested players can get into it. Meanwhile, Microsoft did also promise that all the credits and game progress will be carried away once the stable version is released. Therefore, plenty of players did purchase the Battle Pass and additional in-game currency. But it seems that Halo Infinite Credits Not Appearing on the player's profile.
It's quite unfortunate that plenty of players is facing issues with the purchased battle pass and in-game currency which aren't reflected in their account. Although the game is still in the beta stage, this particular issue is quite weird and frustrating at the same time. Right now, it looks like that it's a server-side issue and nothing else. Whereas the Steam and Microsoft account linking or the Steam in-game overlay option can be another culprit.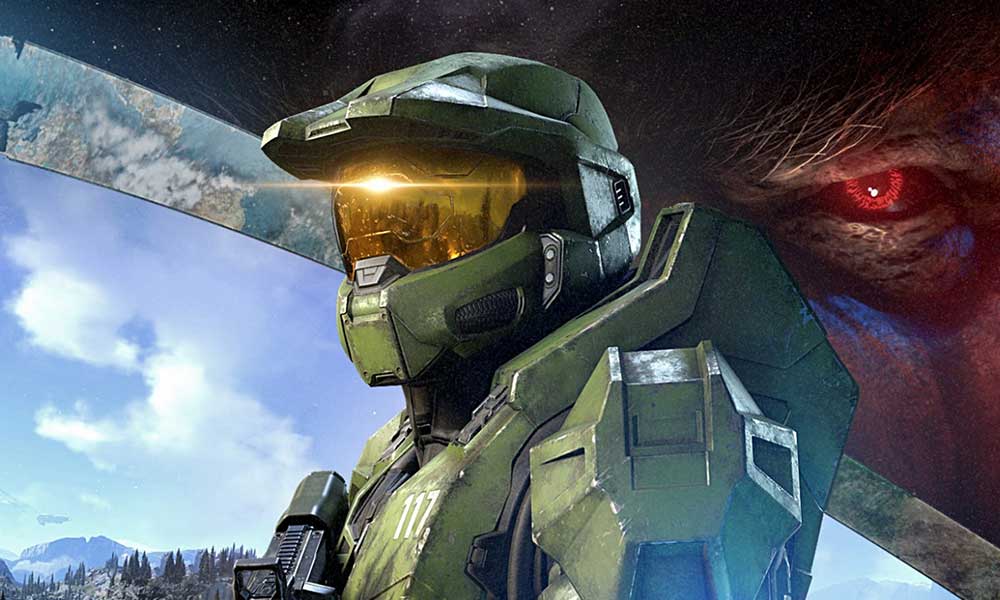 Fix: Halo Infinite Credits Not Appearing
Here we've shared with you a couple of possible workarounds that should gonna help you out. So, without wasting any more time, let's jump into the guide below.
1. Update Halo Infinite
A recent patch update has been released by the developers to fix the particular issue. However, some players are still facing the credits not appearing issue even after installing the update. But it's always recommended to update the Halo Infinite game whenever there is a new update available to reduce bugs and get additional features.
Open the Steam client > Go to Library > Click on Halo Infinite from the left pane.
It'll automatically search for the available update. If there is an update available, make sure to click on Update.
It may take some time to install the update > Once done, make sure to close the Steam client.
Finally, reboot your PC to apply changes, and then try launching the game again.
If you're using the Xbox app or Microsoft Store then open the respective app and head over to the game's page to check for updates. If available, make sure to install the update.
2. Log in to the Xbox app and Steam
It seems that downloading and logging into the Xbox app then logging into your Steam account did fix the issue for some players. So, you should also try logging out of Steam and logging into the Xbox app first then logging back into Steam again. To do so:
Make sure to download the Xbox app on your PC using this link.
Once downloaded, install the app and launch it > Now, log in with your valid Microsoft account.
Make sure that you're using a valid Microsoft account by checking your Gamertag in the top right corner of the screen.
Next, you'll need to launch Steam on your PC > Click on your username in the top right corner of your screen.
Click on 'Log out of account' followed by your username > Click on 'Log-out' to confirm your choice.
Once done, close Steam on your PC from the taskbar. [It's important]
Restart your PC to apply changes and then simply launch Steam again.
Log in with your credentials > Once you're logged in, make sure to wait for a few seconds.
Then launch Halo Infinite and you should be able to communicate with Steam.
3. Reinstall Halo Infinite on Xbox app
Make sure to uninstall Halo Infinite from the Steam client and reinstall the game on the Xbox app to check if the problem has been fixed or not. To do so:
Open Steam > Click on Library.
Right-click on Halo Infinite from the left pane > Go to Manage.
Click on Uninstall > If prompted, select Uninstall again to confirm it.
Wait for the game to be uninstalled from your computer as well as from Steam.
Once done, close Steam, and reboot the PC to apply changes.
Now, download and install the Xbox app on your PC using the above link.
Sign in to your valid Microsoft account or create a new one.
Finally, download and install Halo Infinite on the PC whether you're using the free version or purchased it.
4. Turn on Steam In-Game Overlay
If the Steam client isn't working well or has some issues with the overlay app then make sure to turn on the Steam in-game Overlay option.
Open the Steam desktop client > Click on Steam from the top left corner.
Go to Settings > A new popup window will appear.
Click on In-Game from the left pane > Make sure to click on the checkbox next to the 'Enable the Steam Overlay while in-game' option to enable it.
Once done, click on OK to save changes > Reboot Steam to apply changes too.
5. Verify Integrity of Game Files
The chances are high that you're having issues with the game files that have been installed on your PC. Make sure to verify the integrity of game files to check for the issue. To do so:
Open up Steam > Go to Library.
Right-click on the Halo Infinite game.
Click on Properties > Go to the Local Files tab.
Select Verify Integrity of Game Files…
This process will start verifying and checking all the installed game files whether there is a missing/corrupted file is located or not.
Let the process be completed. Once done, close the Steam client, and restart your computer to apply changes.
Finally, re-open Steam, and try running the Halo Infinite game again.
6. Confirm the In-Game Purchase
It's also worth mentioning to check and confirm the in-game purchase invoice or amount debit from your bank account to check if the problem is appearing at your end. Due to the beta program, sometimes your in-game purchases may get failed and the payment confirmation should ve verified properly before going into a conclusion.
Now, if found that the servers are having some issue then try purchasing again after 24 hours. However, if the purchase has already been made then wait for the confirmation mail to arrive as the next thing to do.
7. Check for a confirmation mail
If you've successfully completed the purchase transaction and the amount has been debited from your account or wallet then don't worry. You should gonna receive a payment confirmation mail at your registered email address. If in case, you've purchased via Steam then you'll need to check the registered email address for the same that has been linked with Steam. The same will be applicable to Microsoft Store too.
Keep in mind that sometimes the confirmation mail may arrive quite delayed than expected (maybe in the next 24-48 hours) in business days. So, have some patience.
8. Contact Support
If none of the methods worked for you and the credits did not appear even after waiting for a couple of days then make sure to contact the game developers and the respective storefront support for further assistance. You should keep an eye on your bank account or wallet to check if the transaction amount has been refunded or not. If not then simply contact Halo Support apart from Steam Support or Microsoft Store Support.
That's it, guys. We assume this guide was helpful to you. For further queries, you can comment below.