Valorant has become massively popular in a short while. The first-person shooter from Riot Games is now gearing itself to become an all-out competitive game. Therefore, if you're attempting to grind on Valorant, then you should follow this guide to increase FPS in Valorant.
The hight the frames per second, the better your chances at spotting enemies quicker. Moreover, you can track your targets on-screen with improved accuracy. Of course, nothing beats practice. Hence an improved FPS count while playing Valorant does not automatically guarantee improved gameplay. Nevertheless, higher frames do result in a smoother gameplay experience. And if you're looking to play in competitive matches, then having the advantage of improved FPS in Valorant is a good idea.
Increase FPS in Valorant
Before we begin the guide, it's important to know that the end results solely depend on the specifications of your PC. You must have a system that at least matches the minimum requirements for the game.
Minimum System Specs | 30 FPS Average
CPU: Intel Core 2 Duo E8400
GPU: Intel HD 3000
Recommended System Specs | 60 FPS Average
CPU: Intel i3-4150
GPU: Geforce GT 730
High-End System Specs | 144+ FPS Average
CPU: Intel Core i5-4460 3.2GHz
GPU: GTX 1050 Ti
If your PC does not meet the minimum requirements for the game, you might not notice any improvement in the FPS. Fortunately, Valorant isn't a demanding title and can run on just about every PC launched within the past couple of years. Now, to get on with how to increase FPS in Valorant, these are the settings you must change.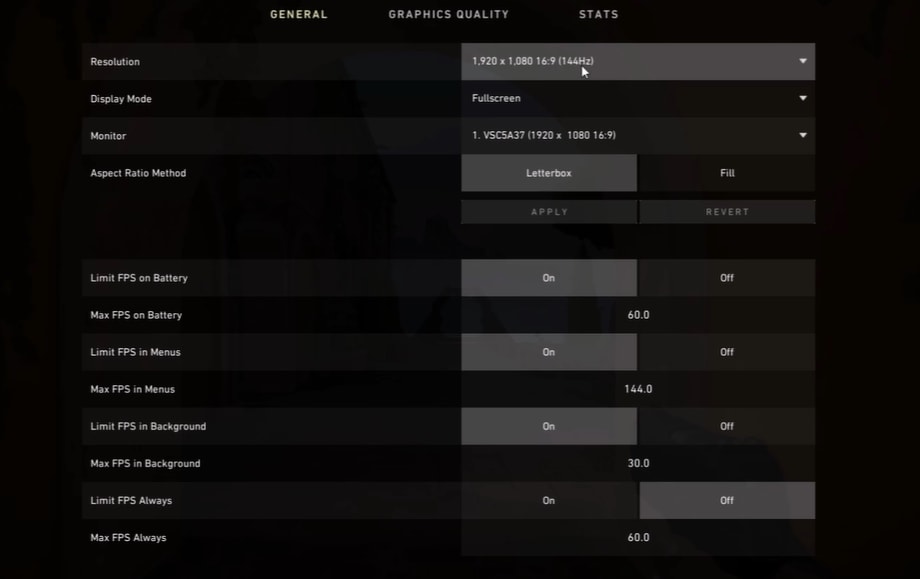 First off, launch the Settings and move to the video settings option. Here you need to change the resolution to match the monitor's resolution. However, in case you have a 4K monitor, we recommend scaling down the resolution.
Next, you have to change the Material Quality, Texture Quality, Detail Quality, and Anisotropic Filtering settings. Doing this is necessary to increase FPS in Valorant. This process highly depends on your PC's configurations, and your mileage may vary.
As a safe bet, try lowering all these settings to Medium and 2x. Now work your way up or down based on the results you see. In case your system is on the lower end of the system requirements for Valorant, we suggest turning the settings down to Low.
Additional or optional changes
You might also be able to increase the frames per second by turning OFF the Shadows. Additionally, you can turn off Distortion and enable Improve Clarity. Changing these settings does not guarantee an increase in FPS in Valorant. As a last resort, you can try lowering the resolution to be lower than the native resolution of your monitor. However, this will result in a poor visual experience while playing the game.
Conclusion
Changing or lowering the graphics on most games will result in an FPS boost. If you have been wanting to have smoother gameplay while playing Valorant, we hope this guide helped you increase FPS in Valorant. Here are a few other topics that might interest you. How to Disable Valorant Anti-Cheat, Vanguard, How to Leave Custom Games in Valorant, and How to Add and Play With Your Friends in Valorant.