Today we will discuss the Instagram Challenge Required Error. If you are an avid user of Instagram, then you must have come across this error. Normally, error messages are pretty legit. The developers have created them to show up when something unusual happens while using the app. Similarly, one such error message is Instagram API/Response/LoginResponse: Challenge required.
There exist many similar error messages but this one occurs when there is some issue with the app login. In this guide, I will tell you more about this error. Also, I will put up some easy fixes that you can implement and which should solve the problem So, let's dive into the guide.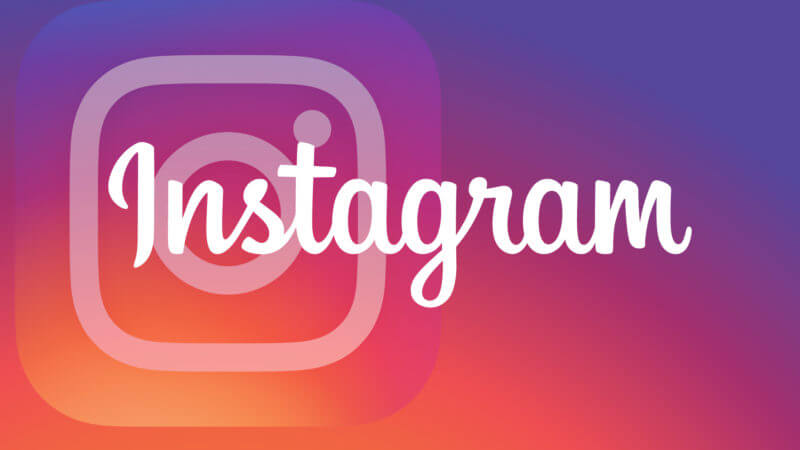 What is Instagram Challenge Required Error.?
Normally, this error shows up when someone tries to log in to Insta from a web server. Almost every social media app have their own set of protocols. When challenge required error occurs there can be multiple reasons for that.
First, the app is perceiving you as a bot. As the challenge required function primarily checks for bots and prevents them from accessing Instagram. Secondly, this message mostly tries to authenticate if the real user of that account is logging in or not. it's a good move to prevent hackers from trespassing into anyone's account. But if it stops a genuine user from logging into his own account, then it needs to be addressed.
It is highly probable that you may face this error while trying to access Insta from your PC/laptop using a browser. Now, how do we fix up this error.? Here are a few workarounds that should sort this easily.
Fix Challenge Required Error
Let's start with the troubleshooting.
Log In from Instagram App
This should essentially solve the problem and you should be able to easily log in to Insta without any error message. Besides, it is more convenient to use Instagram from a mobile phone.
Server Down
It may happen that the server is down on Instagram. Then you face such error messages that will not allow you to log in to the app. Now, how does one know when the server is down or not. For that, you have to keep track of Instagram uptime and downtime on the Down detector Website.
On that website, you will get exact information about server downtime. It will include the regions around the world where the users are facing the same problem as you do. The affected users normally tweet out the issue on Down Detector. Also, you will get a notification when the downtime will finish and the server will work fine again.
Normally, if there is some kind of serious bug squashing or major level of change is being incorporated, then the developers down the app/site for long period of maintenance. They also notify the users through public forums about downtime prior to taking the server down.
Check your Internet Connection
Sometimes it is your ISP responsible for all the foul play and you won't even notice. ISP means Internet Service Provider is the one whose internet you are using. So, you need to check whether the connection is okay at your end. Try to access other apps and use the internet. If everything else works fine then your connection is okay. It signifies that Instagram has some issues at the server end.
Otherwise, if nothing works, then contact your ISP. Ask them if there is any collective maintenance is going on. Usually, the ISP downtime occurs if maintenance is going on by the ISP. It is completely okay. Otherwise, register a complaint and tell them to come and check your connection.
You can also manually try to reset your Router and re-establish the connection. If it does not solve then wait for the ISP guys to come and fix it.
Try to Update the Instagram App
Maybe due to some bug in the current build of the APK, this error message may show up. Android/iOS apps and bugs always go hand-in-hand. So, check for new updates available on the Play Store and App store depending upon whether you are an Android or iOS user.
For Android,
Go to Play Store App
Tap on the hamburger button
Go to My Apps & Games
Look in the list of available updates. See if any update is available for Instagram
Tap on the Update button to install the new build.
Restart your Device to fix Instagram Challenge Required Error
One of the old and useful tricks that helps in fixing a numerous issue which is rebooting your device. So, try to restart your phone and then try to login to Instagram. It may fix up the error.
Clear Cache of Instagram
Sometimes due to storing too many temporary files in the cache memory, we may face trouble in launching or using any app. This applies to Instagram as well. So, you need to clear the cache of Instagram on your smartphone.
Here is how you do it.
Go to Settings > Apps & notifications > See All Apps
Scroll down to Instagram> tap to open
tap on Storage & Cache

Now tap on Clear Storage and Clear cache
Restart your Phone
Now, try logging into Instagram. You should not face any error.
Last Alternative
There is one last method of troubleshooting that you should follow if any of the above methods did not work. You have to uninstall Instagram and then re-install it. Do not worry as your credential will remain intact. Just make sure you do not forget them.
Uninstalling is easy. Simply long-press on the app. Then you will see a few options. Tap on Uninstall. Then confirm the uninstallation. It will barely take a few seconds. To install Instagram, go to Play Store, and download the app. It's that simple.
So, that's it. If you have been facing the Instagram Challenge Required Error, try these troubleshooting methods. Let me know what worked for you.