If you are looking for a truly wireless Headset? Take Logitech G930 home. Yes, Logitech G930 is one of the best gaming headphones out there, with crisp-clear Dolby-Atmos 7.1 surround sound. The 7.1 surround sound is the main reason why gamers are more likely to prefer it.
Nevertheless, after the recent Windows 10 patch update, many users are facing a software glitch due to which the sound coming through Logitech G930 keeps cutting out. However, you are not certainly the only users who suffer from this. Well, fixing this issue isn't a challenging task at all. But, some users might be having complications retaliating to this glitch. So, here are some possible fixes that you can try to fix the Logitech G930 cutting-out issue.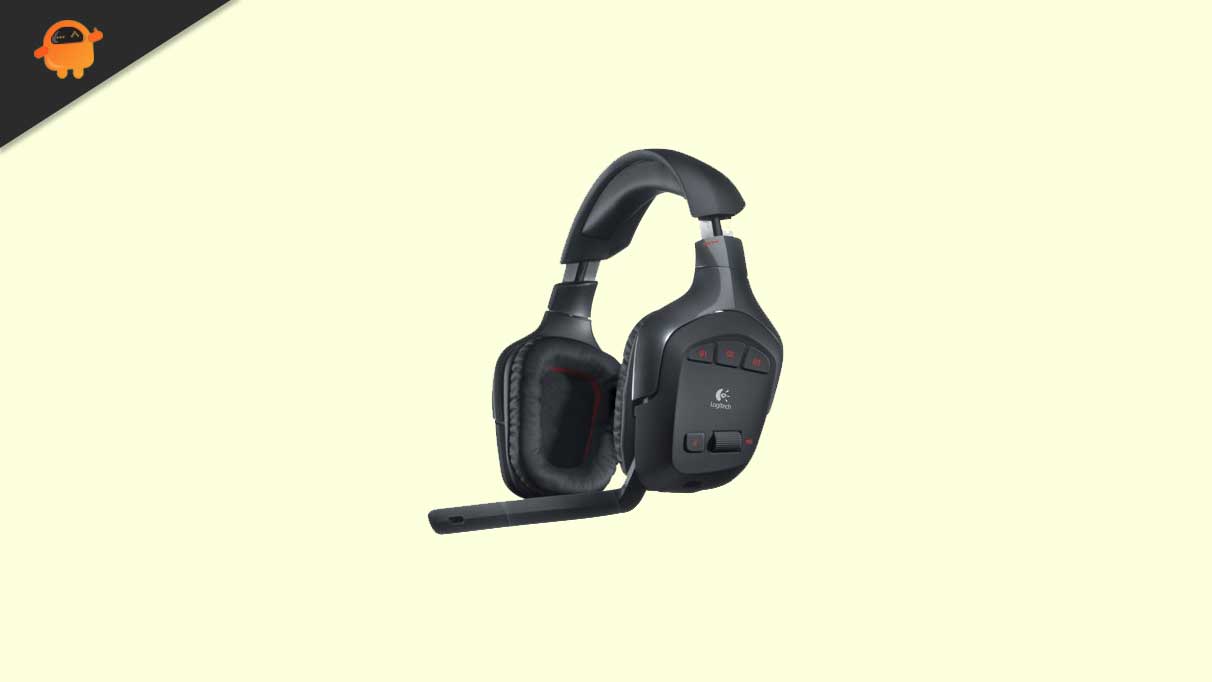 How To Fix Logitech G930 Cutting Out Issue
We have around 5 ways to fix this cutting-out issue, so you need to simply follow the troubleshooting process step by step in the exact sequence. Also, do not skip any of the methods mentioned below until you successfully fixed your Logitech G930.
#1 Solution: Update Your Logitech G930 Driver
There is a huge possibility that this problem may occur due to a faulty/outdated or wrong Logitech G930 driver installed on your PC. So you must ensure to update the driver and check whether it helps in fixing the issue or not. Meanwhile, there are two ways to update the driver manually and automatically.
You can update the driver manually either from the device manager or by visiting the official website of Logitech. On the other hand, to automatically update the driver, you need to download or purchase a third-party driver enhancement service. There are several applications available that automatically detect and automatically update your drivers.
Although this is a perfect way always to keep your drivers up-to-date, we do not advise using a third-party application due to privacy concerns.
#2 Solution: Edit the Device_Manifest File
Sometimes editing the device manifest files also helps you to fix such issues. So, you may also try the below steps to edit the device manifest files.
Firstly, close the Logitech Gaming Software on your Windows PC.
From your keyboard, press the Windows key + E simultaneously. Then, paste this path and hit enter key using your keyboard:
C:\Program Files\Logitech Gaming Software\Resources\G930\Manifest.
Don't forget to back up the Device_Manifest file.
To back up, right-click on the device manifest file and open with Notepad.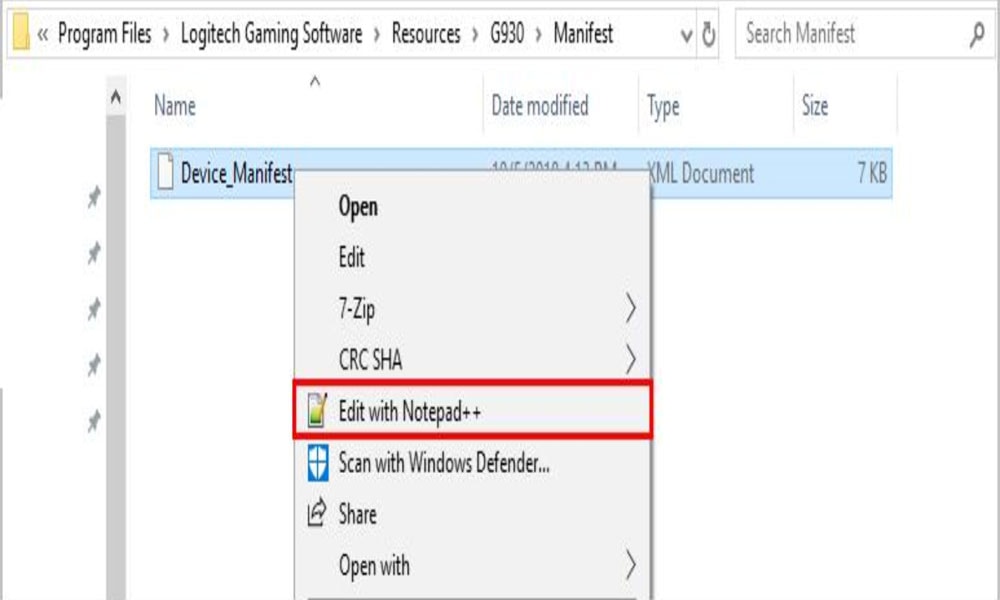 Then, use the keyboard and press Ctrl + F altogether.
Then, type turnoffinterval and tap on Find Next.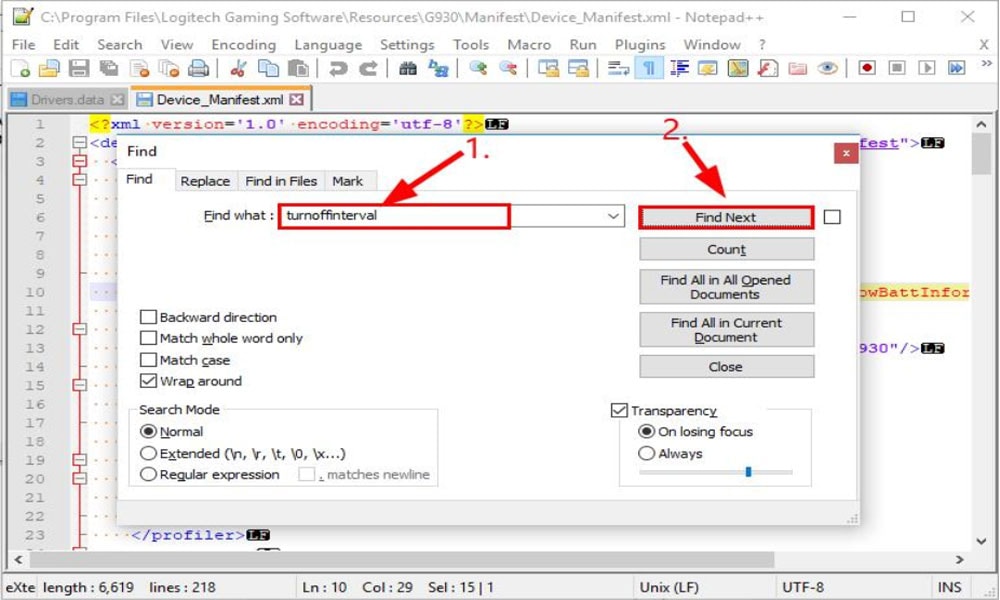 Modify 900 to 0 and save the edit.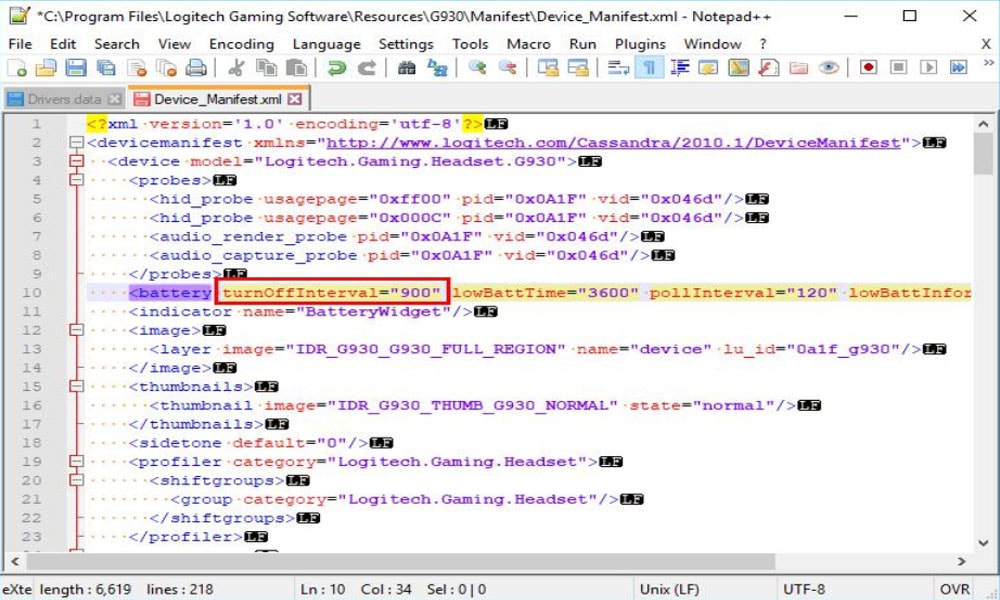 Now, close the window and check if the audio cutting-out issue gets resolved or not. If it gets fixed, then delete the backup file. Whereas, if you are still stuck with this error, then follow the next potential steps.
#3 Solution: Adjust Your Audio Settings to Fix Cutting Out error
Many users reported that after changing the audio setting, the cutting-out issue in G930 gets disappeared. So, you can also try this out. Follow the steps to do so:
First of all, locate the sound icon on the desktop and right-click on it. Then, click on the Sounds.
Now, switch to the Playback tab and select the Speakers (Logitech G930 Headset).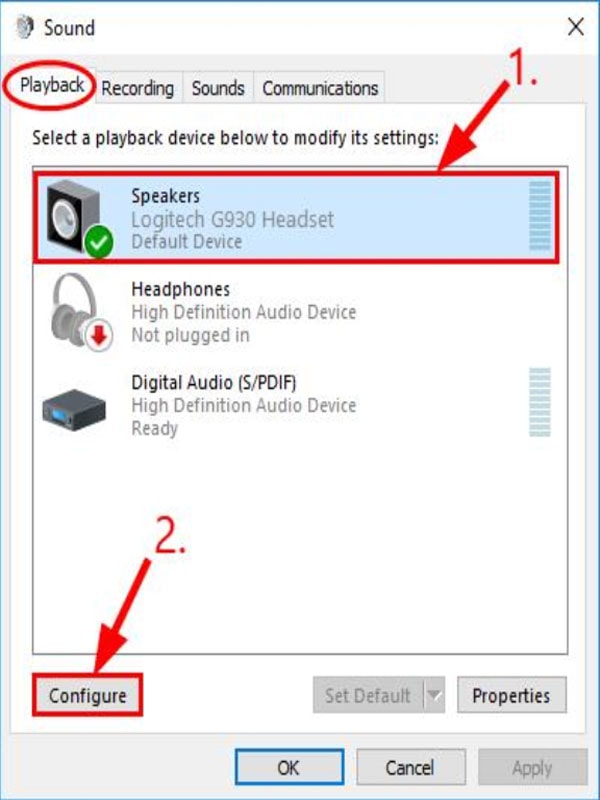 Click Configure followed by Next.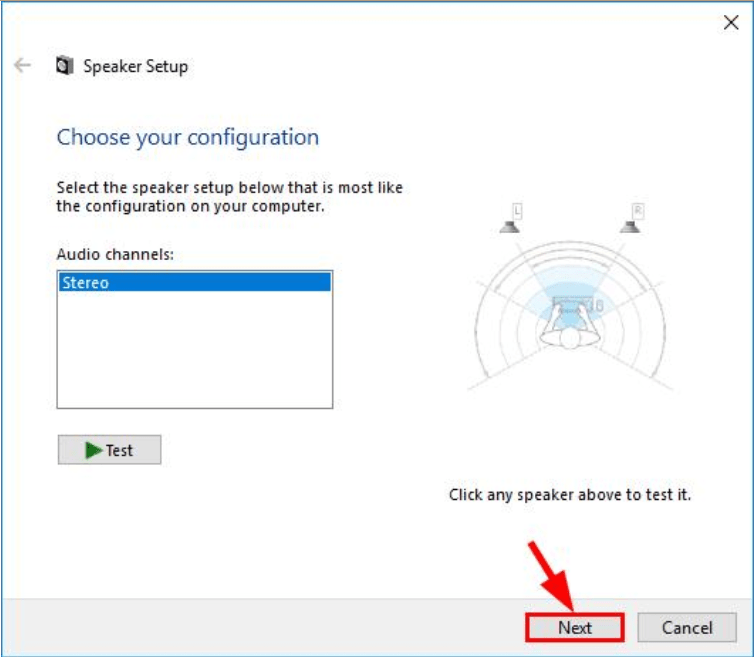 Make sure to uncheck the box located in the front left and right and hit the Next button.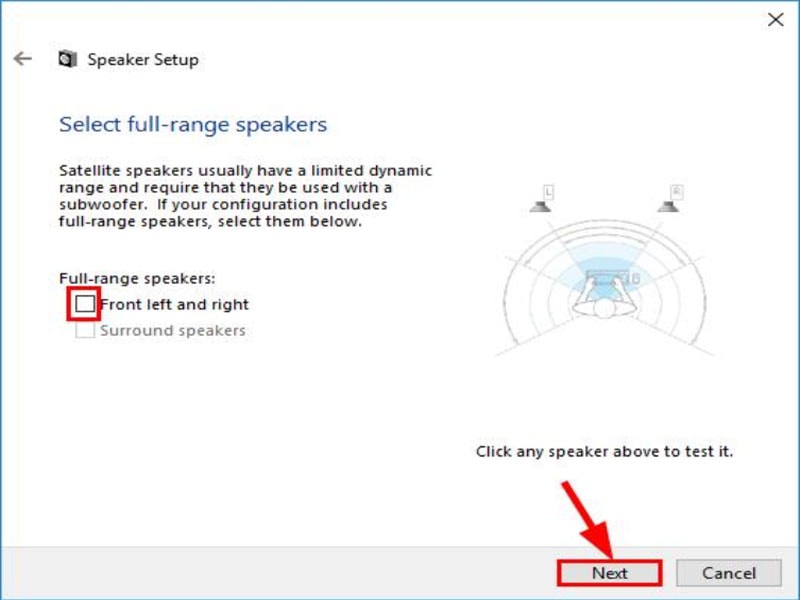 After that, tap on Finish. That's it. Now, the configuration is completed, go back to the Playback tab.
Click on Speakers (Logitech G930 Headset)
Then, select Properties.
Now, navigate to the Enhancements tab, checkmark the box front of Disable all enhancements, and hit the OK button.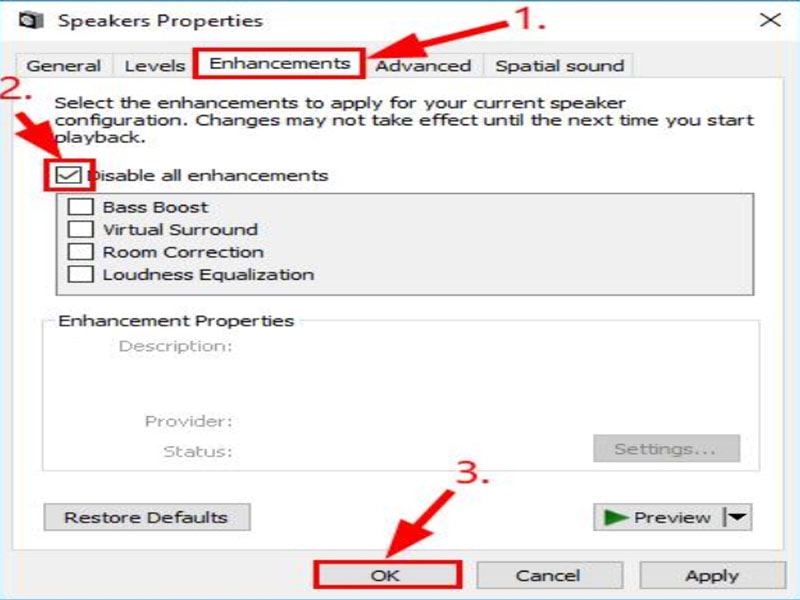 Now, you can check if the sound is coming through your Logitech G930 properly or not. Suppose this will not help you to fix the sound not coming error, follow the next procedure.
#4 Solution: Turn off USB Root HUB Power Management
Turning off the USB root HUB power management is also a great choice to fix this issue. But, try this method only if the above process doesn't work. Follow the steps given below to do so:
From the keyboard, press and hold the Windows key + R simultaneously.
Then, type or just copy and paste devmgmt.msc. Then, hit the Enter key.
Navigate to Universal Serial Bus controllers and expand it. Then, click on the USB Root Hub.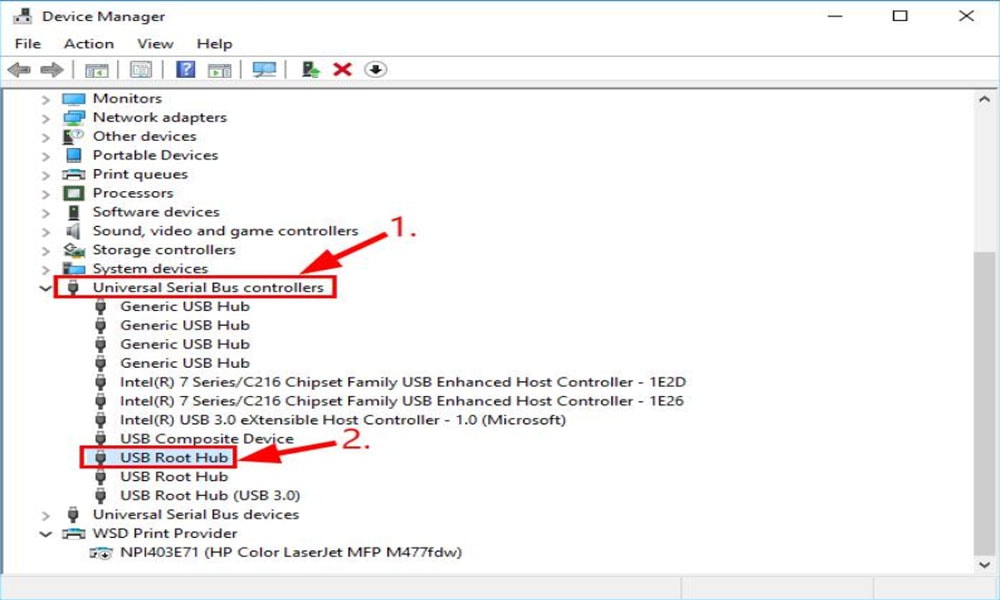 Now, simply click on the Power Management tab and uncheck the box located in front of the Allow the computer to turn off this device to save power. Then, hit the OK button.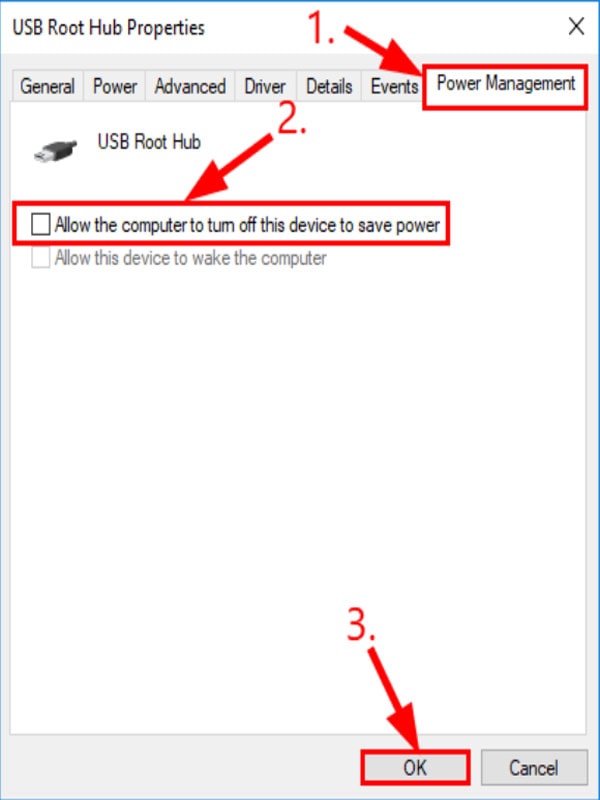 Now, check if the Logitech G930 sound cutting out issue has been fixed or not.
#5 Solution: Try Another Port to Fix the Cutting Out Error
Another fix that you can try to fix this issue is connecting your Logitech G930 headset to another port. You can simply plug the receiver into another USB port. In easy words, suppose if you are using the USB 3.0 port of your laptop or PC, then simply plug out it and switch to a USB 2.0 port. Once you did this, connect your Logitech G930 and check if the cutting out error gets resolved or not.
#6 Contact to Support and Service Center
If the case is worst and even after applying the above method won't help you fix this. Then, it might be a hardware issue. So, so should not need to contact to support team. To do so, simply click on this link Logitech Support for further assistance.
That's it for this article, guys. Does the above guide help you fixing the Logitec G930 cutting-out issue? Do you have any suggestions for us? Use the comment box to let us know. Also, if you are new here, make sure to visit our website regularly to get yourself updated, and don't forget to subscribe to our Youtube channel.