One of the most popular cryptocurrency wallets, MetaMask Wallet, has been troublesome for users since recent token purchases in the wallet haven't been working. So yes, for some users, the MetaMask is not working or showing Tokens. That's why we are here with this guide.
Here we have described some methods using which you can easily resolve this MetMask not working or showing tokens issue. However, talking about this wallet, then MetaMask interacts with the blockchain through Ethereum. Therefore, users can access their Ethereum wallets through the extension or app, which are then accessible to decentralized applications.
However, although it is very rare when we see this type of error with the MetaMask wallet, still sometimes, due to technical glitches, we see this type of error. Anyway, if you are encountering this type of issue, make sure to perform the fixes mentioned below.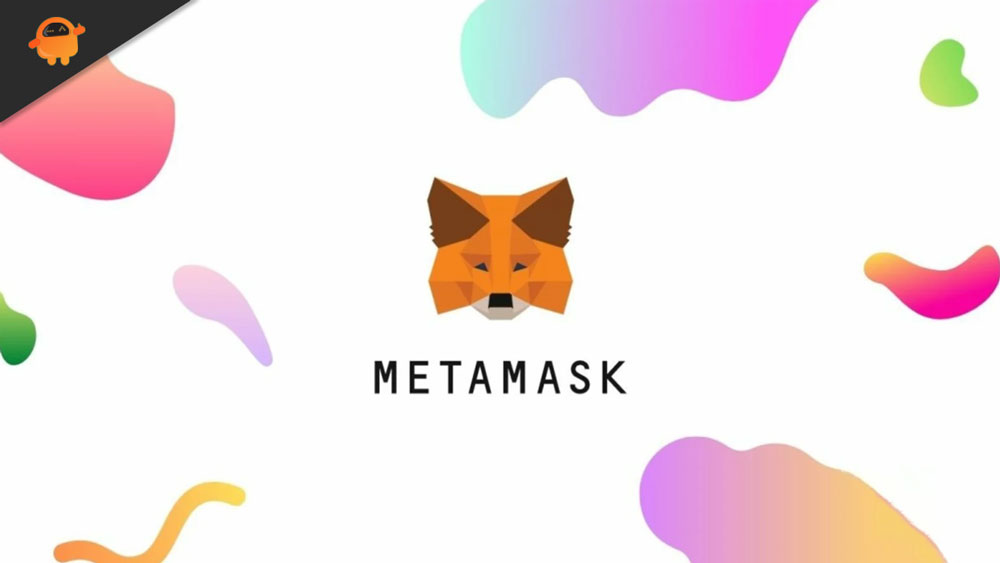 How To Fix MetaMask Not Working Tokens
It is a common issue that occurs due to server timeout issues; hence, it is not really hard to fix it as you just need to perform a few simple methods to resolve this issue. But guess what? Right here in this guide, we have detailed all the necessary fixes. So, let's get started with them:
Fix 1: Reboot Your Device
If you are recently started getting this issue, then chances are there that due to some stored temporary bug files, your device is unable to run the applications properly due to which you are getting this type of error.
So, it is very crucial to remove those bug files, and to do so, rebooting your device will be the right option. Consequently, regardless of whether you are using a PC or mobile phone, rebooting is the best choice in order to resolve the MetaMask not showing or working tokens errors.
Fix 2: Clear Cache Data For The MetaMask App
It is quite possible that your MetaMask app has some stored cache file that may get damaged, causing it to be unable to function properly and end up showing this type of kinky error. You should therefore clear the cache of your MetaMask app. However, in case you have no idea how to clear the cache files of your MetaMask app, then here are some steps that will help you to do so:
Initially, tap on the MetaMask app until a pop-up menu appears.

After that, select the

App Info

option from that menu.

Now, navigate to the

Clear Data

option.

Then, hit the

Clear Cache

button followed by

Ok

to clear the cache files.
Fix 3: Clear Browser Cache (if you are using your browser)
If you are a PC user and use your web browser to access the MetaMask, clearing the browser cache will be the right option for you. Therefore, you must try removing your browser's cache files using these steps:
Firstly, open the Chrome browser and tap on the

three-dot

button located somewhere in the window's top-right corner.

After that, tap on the

Settings

from the drop-down menu.

Then, select the

Privacy & Security

option.

After that, click on the Clear Browser Cache tile and hit the

Clear Cache

button.
Fix 4: Perform These Steps For Browser Extension
It is possible that you are using the MetaMask Chrome browser extension to access your wallet. If so, you must try out these steps, as many users previously reported that these steps helped resolve this kind of error. So, you must check out the steps:
Log in using your credentials by clicking the

MetaMask extension

icon.

Access your purchased tokens by clicking the

Assets tab

.

Go to Don't see your token? and click on the

import tokens

button.

Refresh the list by clicking

Refresh list

. After you have added the token address, you may require to add it if the tokens do not appear manually.

Navigate to the

Custom Tokens

tab.

Token Symbol, Token Decimal, Token Contract Address, and more are the details you can enter under the Custom Token tab. You don't need to fill in every detail manually. It will automatically fetch them from your contract address. Here are the steps to find your contract address:

To do this, go to

etherscan.io

and type in the token name.

Under the

profile summary

, copy the contract address.

Put the contract address in the MetaMask Token Contract Address field.

In MetaMask, the symbol for the token and details will be retrieved in 3 seconds. Copy the Etherscan details if it fails.

Choose

Add Custom Token

button.

After you add the tokens to the Assets tab, click the Import Tokens button.
Fix 5: Perform These Steps For Mobile App
So, now in case you are MetaMask mobile app user, then you must have to perform these steps as mentioned below:
You can access

Tokens

in MetaMask by opening the app MetaMask app.

Select the

Import Token

button.

Choose

Custom Tokens

from the drop-down list.

You will need to enter the token contract address copied from

Etherscan.io

or as stated above.

MetaMask will pull the information automatically. Simply click on the

Import

button.

On the homepage of the

MetaMask app

, under the Tokens tab, you will find the newly added tokens.
Fix 6: Update The App
If you are still getting this issue, then there is the possibility that your MetaMask app may have any pending update due to which you are getting this issue. Therefore, you must have to make sure that the MetaMask app is up-to-date on your device. However, to do so, you can follow these steps:
Open Apps Store or PlayStore and search for MetaMask.

Thereafter, open the appropriate one from the search result.

Then, instead of the

open

button, hit that button if you get the

Update

button to install the latest updates.
Fix 7: Check Your Account Credentials
Are you sure that you have entered the correct credentials? Well, possibilities are there that you may have entered the logged-in to a different account due to which you are getting this issue. So, you must cross-check if you are using the correct ID and Password for the account you want to access.
Fix 8: Contact the Support Team
There is no alternative if none of these methods work for you, then except for contacting to the MetaMask officials, you have no other options. So, you can simply hover to the MetaMask official page and ask them for help to fix the MetaMask is not working or showing the Tokens issue.
Also Read: Fix: Robinhood Not Enough Buying Power Error
So, that's all on how to fix the MetaMask not working or showing Tokens error. We are hoping that the fixes mentioned above in this guide have helped you. But, suppose in case you have any suggestions or queries in your mind, comment below and let us know.