Microsoft launched its Chromium-based browser Microsoft Edge this year. Since its release, alongside PC users, Mac people are also flirting with the newly unloaded browser. As it's widely known, the default browser for Mac is the Apple Safari browser, which stays the number 3 browser. When asked which browser is best for Mac (Edge gets the 12th spot), the table might have turned after Microsoft's Edge full edition browser set foot in the market. So let's see the Microsoft Edge vs Safari browser battle and see which browser is the best.
Although to meet the standards of being a favorite for Mac users. The Microsoft Edge browser has to offer more than what Safari browser is offering—talking about both: features and experience. Following is the compression and scrutinization of both browsers, which we devised after using and experiencing the browsers thoroughly.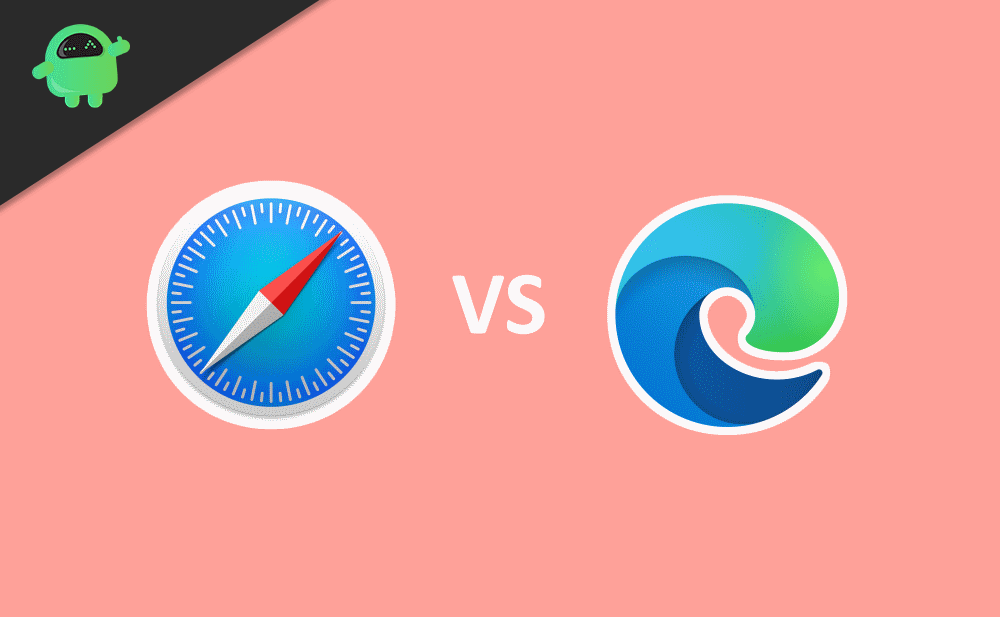 Microsoft Edge vs Safari: Which Browser is best for Mac?
Microsoft Edge and Safari are two rival browsers of two different companies. Both of these browsers are best in their own terms, but still, these have many advantages over the other. So today, we are going to test Microsoft Edge vs Safari browser battle to which is the best browser. We are going to test these browsers based on their Interface, Features, Privacy, and Security. So let's see which browser is the best for you.
User Interface
Safari
The browser is solely built for Mac. Thus it is architected to provide a perfect user interface. The entire design of Safari is pleasantly simpler than Edge. Hence it is easier to regulate the browser. The zoom-in and zoom-out feature—makes it easier to fit any format size of the website to your device's screen. The enormous collections of tools Safari offers are the ultimate ingredient of an appealing user interface.
Although, from the birth of the company, Apple has aimed to control whatever product they make. Be it software, hardware, or apps. Apple has been a little less strict and allowed third-party developers to produce extensions for the browser. Now Safari supports a vast extension library that will do nearly everything for you, from blocking ads to saving bookmarks in the cloud.
Microsoft Edge
The user interface of Microsoft Edge for the Mac has been completely re-developed, merely to meet the standard. The new interface is modern, with rounded edges. To give a familiar feel. As all Mac programs open with rounded edges. Microsoft Edge interface offers a clean and stylish look. Edge might give the same appearances as Chrome because Chrome is also built on the Chromium engine. However, lots of browsers give the identical look these days.
The "Settings" and "More" menu looks the same as the legacy version. But you will also see changes in these several options. Probably the most effective upgrade for the user interface is a new setting experience. That has transformed from a flyout menu to a full-page layout, and that makes settings easier to locate and use.
Without saying, It is obvious that Safari provides a killer user interface. Merely due to its integration with Mac. And It will defeat any other rival browser if the duel is based on the user interface.
Features, Privacy, and Security
Safari
Although, Apple has let loose the rope of controlling the browser. It didn't forget its identity. Safari supports lots of features. Although most of them are integrated with the browser's engine, so let's talk about those features which are visible and can be played with. The most impressive and celebrated in Safari is "Intelligent Tracking Prevention." In this era of wicked marketing tactics. Where advertisement companies follow the user's footsteps and get their desired data, Safari offers this feature. It tracks down these advertisers and removes the cross-site tracking data they leave behind. Taking care of your privacy, Safari also provides built-in security for websites. To keeps your Mac Os safe from malware attacks and malicious links.
However, Safari holds dozens of incredible features like this. Let's talk about a few more. Safari puts very hard efforts to make sure your password is novel and convenient. It automatically stores passwords for you. It allows you to browse privately. When you are in a private browsing mode, Safari won't store the pages you visit, search history, or autofill your credentials. Another great feature Safari renders Apple Pay. A fast and secure way to pay when shopping in Safari.
Microsoft Edge
Microsoft Edge has taken privacy and security more seriously than ever. Edge allows users to set privacy and security levels for browsing. You get to choose privacy settings from three options: Basic, Balanced, Strict. In the left column. You will see dozens of options to customize your security settings. The most striking feature Microsoft Edge offers is SmartScreen. The feature prevents users from entering a website that may contain a malware link or malicious code.
Moreover, the SmartScreenDefender also warns a user. If a file with malicious code tries to enter the system. Microsoft Edge, unlike Safari, does not let you edit already existing thumbnails shortcuts. Though you can remove them. Furthermore, Edge supports an option to add thumbnail links. By clicking on the plus (+) sign on the last thumbnail shortcut. Running on a Chromium-based engine, Edge is much faster than rival browsers. Such as Google Chrome, Mozilla, and yes, Safari for Mac. Opening 20 tabs with loaded content, we found Edge performing much better than the browsers mentioned in the former statement.
Conclusion
A lot of Mac users are already using Microsoft Edge as their default browser. They seem to love it after experiencing and exploring the browser on the Mac. We found out although Edge has evolved as an appealing browser, It can't beat Safari. There is a solid reason behind it. Mac's default browser is Safari, which is built solely for Mac to provide an end-to-end user experience.
On the other hand, Edge doesn't support synchronization with other Apple devices, so a major shortcoming. Besides all this, If you are looking for a change, then Microsoft Edge should be your next browser. It won't disappoint because the Mac version of Edge is precisely developed. And focused on offering a familiar experience.