Watching Netflix on your Philips 4K Smart TV is what we need to chill on our weekends. But what if we say that you may not be able to use it currently? Yes, you heard it right. An error hit worldwide after the recent software update on Phillips TV.
Many users have reported that the Netflix app on their Philips Smart TV does not work or shows a black screen issue. We are here to help you with this troubleshooting guide because we understand this issue. We will show you how to fix the Netflix not working/black screen issue on Philips Smart TV. So, let's check out the fixes.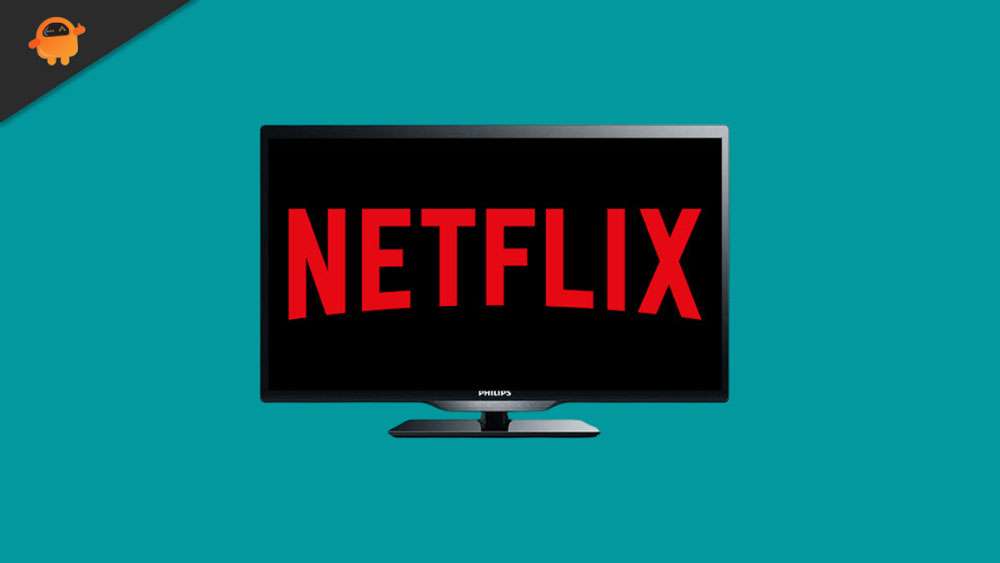 How To Fix Philips Smart TV Netflix Not Working/ Black Screen Issue
Although the Philips Smart TV Netflix black screen issue is very common and there are some basic fixes available, but it is still possible that you may face issues while fixing this. But, nothing to worry about as we have to make this thing easier for you. So, let's have a look at those fixes:
Fix 1: Restart The App
If you have not tried this method yet, you may want to restart your Netflix application. The issue has, however, been reported to be resolved by restarting the program. Therefore, you should give this a try as well.
Fix 2: Check Internet Connectivity
Does your network/internet work properly? There may be a problem with your internet causing Netflix to display this type of error.
You can see if your internet connection is up and running by visiting the Ookla speed tester website and checking your router's speeds. Netflix will automatically start working without showing you a black screen issue once your internet connection has been restored.
Fix 3: Power Cycle Your Internet Router
Your internet connection speed may not be as good as you think, and Netflix may not work properly and end up showing a black screen issue if your router needs power cycling.
Your internet speed may be slow due to cached data on your router. To power cycle, your router/modem, unplug all cables and turn off the power button.
Before connecting all the cables, let the router/modem power on for a couple of minutes. The internet problem should be resolved once the power button is turned on. You should contact your Internet service provider if you do find that the internet is still not working.
Fix 4: Try Using A Different Device
Do other devices or users experience this issue? It could be that your Philips device's Netflix app has not been updated to the latest version or that it is not compatible with your television. Try using your Netflix account on a different device to make sure the problem isn't with your current account.
Fix 5: Check Server Status
Do you know if Netflix's servers are working? Maintenance may cause Netflix servers to go down temporarily. Well, that's the reason why the Netflix app won't work or show a black screen issue on your Philips smartTV, so you won't be able to use it.
To find out if other users have reported the same issue, check out the DownDetector to see if the servers are working.
Fix 6: Make Sure The App Is Updated
Here are the steps you need to take to ensure your Netflix app on your Philips Smart TV is current:
Use the Philips remote control to press the Home button.

Select the Apps tab on the dashboard.

Go to Google Play Store.

Then click Done.

Select Netflix from the list.

Then click Update.
Fix 7: Restart TV
It is possible that some cache files on your device have been corrupted when restarting Netflix doesn't resolve your issue. That's why you're experiencing this issue.
In order to fix this problem, you must delete the files, which requires that you restart your Philips TV. However, restarting your TV isn't enough; it should be power cycled as well. Next, unplug all your TV cables and turn your TV off.
Reconnect the cables after waiting 30 to 40 seconds. Turn on the TV and launch the Netflix app to see if the Netflix problem is resolved.
Fix 8: Reinstall the Netflix App
It's likely that reinstalling the Netflix app will resolve the issue if none of the other suggestions work. When installation files are corrupted or missing, Philips Smart TVs may not be able to read them. We suggest reinstalling the Netflix app on your Philips TV if it doesn't work.
Fix 9: Update Your TV OS
A TV operating system from an older generation could also be the reason why you are getting the Netflix not working or a black screen issue. Check your Philips smart TV's Android version to make sure it is running the latest version.
From your remote control, select "Home."

You can find firmware information under Settings > Firmware Update > Firmware information.

Make a note of the Firmware information.

To access the Philips website, use any browser on your mobile device or laptop. If you know your device model, you can check its most recent software version. You should check the software version against the one you noted earlier after finding the version.
Fix 10: Contact To Service Center
So, neither the tricks listed earlier in this article can fix Netflix not working or black screen issues. Philips' support team is your only option in this case. It is possible that Philips may be able to help you resolve this annoying problem further.
So, that's it on how to fix Netflix not working/black screen issue on Philips Smart TV. We hope that you find this guide helpful. Meanwhile, comment below and let us know if you have any other doubts or queries.