In this tutorial, we will list out all the Pokemon GO Promo Codes for the month of April 2021. Although it has been close to four years since this augmented reality game made its way, yet there has been no dent in its popularity. To begin with, the entire notion of finding and catching these virtual creatures via your device's GPS is quite intriguing.
Plus the numerous challenges, quests, and fest that it gets blessed with, further adds to the interest level. Along the same lines, it also beholds numerous promotion codes that could reward you with interesting gifts. And in this guide, we will be discussing more on that. Furthermore, we will also show you the steps to redeem these codes. On that note, here are all the Pokemon GO Promo Codes for April 2021. Follow along.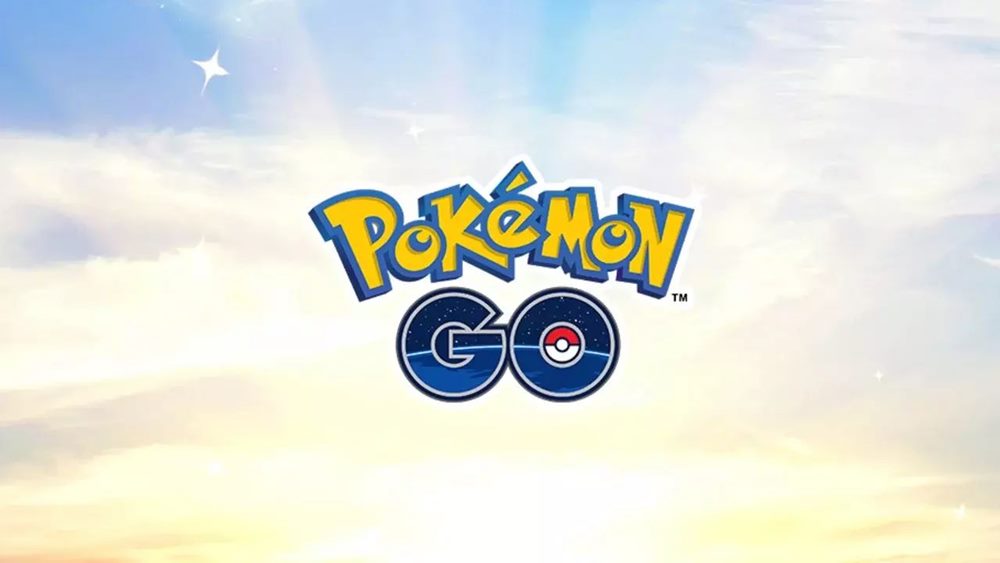 Pokemon GO Promo Codes April 2021
Niantic has been working hard to maintain the quality of the game. They have done events and even introduced new game modes. A lot is changing every once in a while in the Pokemon universe, and if you are a regular player, you would know it all. The developers have done collaborations with some brands like Samsung, Verizon, and Starbucks, which only improves the trainers' gaming experience. Pokemon Go has a shop, and players can get new items like barries, Pokeballs, and more directly from this shop by spending money on them. Or you can also attend some in-person events, which will get you some extra items for free.
Besides all these, there are also promo codes. Promotional codes or promo codes get you premium in-game items free of cost. They come and go almost every month, which means they do expire over time. So if you don't want to miss out on any of the benefits, you will have to redeem them all on time. Not every promo code features the same type of rewards. Some can get you cool cosmetics, while some can get you in-game supplies like Pokeballs, berries, and Pokecoins.
Active Pokemon GO Codes
PROMO CODE
REDEEMS
UWJ4PFY623R5X
5 Ultra Balls
1 Lucky Egg
5 Stickers
9FC4SN7K5DAJ6
1 Star Piece
5 Stickers
5 Razz Berries
5PTHMZ3AZM5QC
1 Sinnoh Stone
10 Ultra Balls
10 Max Potions
Pokemon GO Company Promotions
Niantic also holds promotions with other companies from time to time. For example, they have partnered with Samsung, Verizon, Sprint, and Starbucks in the past, codes of which are given below. Talking about Starbucks, lucky ones were even able to get your hands on Frappuccino.
Likewise, they have also collaborated with 7-Eleven stores in Korea, Japan, and Mexico and with Unibail-Rodamco malls in Europe. These collaborations have to lead to the opening of new Poke Stops and Gyms. On that note, here are all the Company related Pokemon GO Promo Codes for April 2021.
COMPANY
REDEEMED
Samsung
35 Poke Balls
3 Incense
1 Poffin
Verizon
65 Poke Balls
2 Incense
Free Premium Raid Pass
Starbucks
Pokemon GO Frappuccino
Sprint
15 Poke Balls
5 Great Balls
2 Incense
1 Lucky Egg
Other Codes
Apart from that, there are some other codes that might work out. Not all of them might give you some rewards as some have been expired as well. But anyway, could give them a try and see whether luck is on your side or not. After all, who doesn't want free rewards!
PROMO CODE
REDEEMED
6W2QRHMM9W2R9
10 Poke Balls
5 Razz Berries
DYEZ7HBXCRUZ6EP
30 Great Balls
30 Pinap Berries
MDWC4SNGUFXS2SW9
20 Great Balls
20 Razz Berries
P2XEAW56TSLUXH3
30 Ultra Balls
30 Max Revives
Pinap Berries 30
H7APT5ZTLM45GZV
30 Poke Balls
DYEZ7HBXCRUZ6EP
30 Great Balls
30 Pinap Berries
EMRK2EZWLVSSZDC5
8 Poke Balls
4 Golden Razz Berries
4 Silver Pinap Berries
K8G9DFV4X7L3W
50 Poke Balls
944231010271764
10 Poke Balls
6W2QRHMM9W2R9
10 Poke Balls
844316465423591
10 Poke Balls
6W2QRHMM9W2R9
10 Poke Balls
6ZXTNRFY
3 Egg Incubators
1 Lucky Egg
8E2OFJYC
3 Egg Incubators
1 Lucky Egg
2P3N6WKW
1 Egg Incubator
HELPPOKEMON
Poke Coins
How to Redeem Pokemon Go Promo Codes
Now that you have got hold of these Pokemon GO Promo Codes, you might be wondering how to redeem them. As already mentioned, Niantic official website is the universal route whereas Android users could also redeem through the app itself. In this regard, the instructions for both are hereby mentioned.
Redeem from Website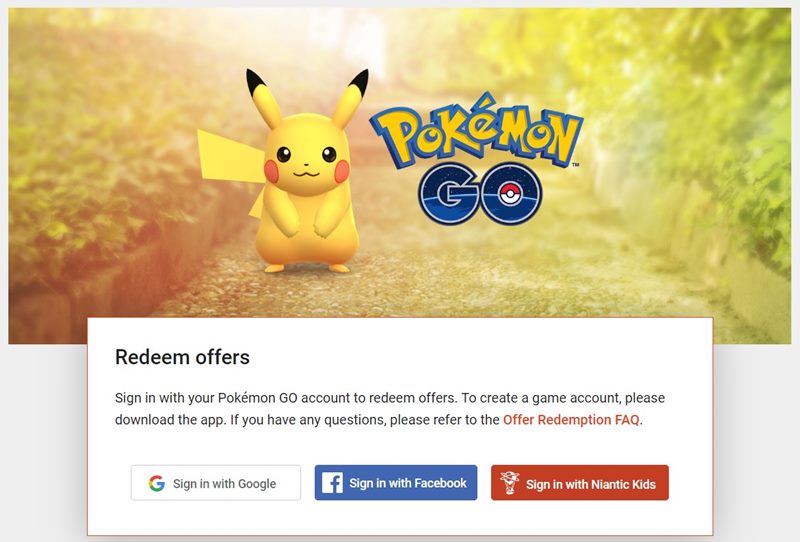 Head over to Niantic's offer redemption page
Log in with your Pokemon GO credentials.
Type in the desired code and click on Redeem. That's all on how to redeem Pokemon GO Promo Codes via the website. Let's now turn our attention to smartphones.
Redeem via App
Launch the Pokemon Go app on your Android device.
Head over to Map View and go to Main Menu.
Within that, tap on the Shop button.
Then navigate to the field where the codes need to be entered, type in the desired code.
Finally, hit the Redeem button, and your good to go.
With this, we conclude the guide regarding the Pokemon GO Promo Codes for the month of April 2021. We have mentioned all the different types of codes, including the company promotions one. Furthermore, we have also listed the steps to redeem these codes via the app and website as well. If you still have any doubts, do let us know in the comments section below. Rounding off, here are some iPhone Tips and Tricks, PC tips and tricks, and Android Tips and Tricks that you should check out as well.