The Team GO Rocket is all set to invade your Pokémon GO with all new hot air balloons. You will, for sure, encounter a lot of grunts. If you want to encounter one of the GO Rocket Team leaders, you cannot do so, unless you have Rocket Radar by your side.
The Rocket Radar will help the players track down the different admins or the team leaders of the Team GO Rocket. In the event of a balloon encounter, the Rocket Rider will help you find Arlo, Cliff, or Sierra pilot one of them.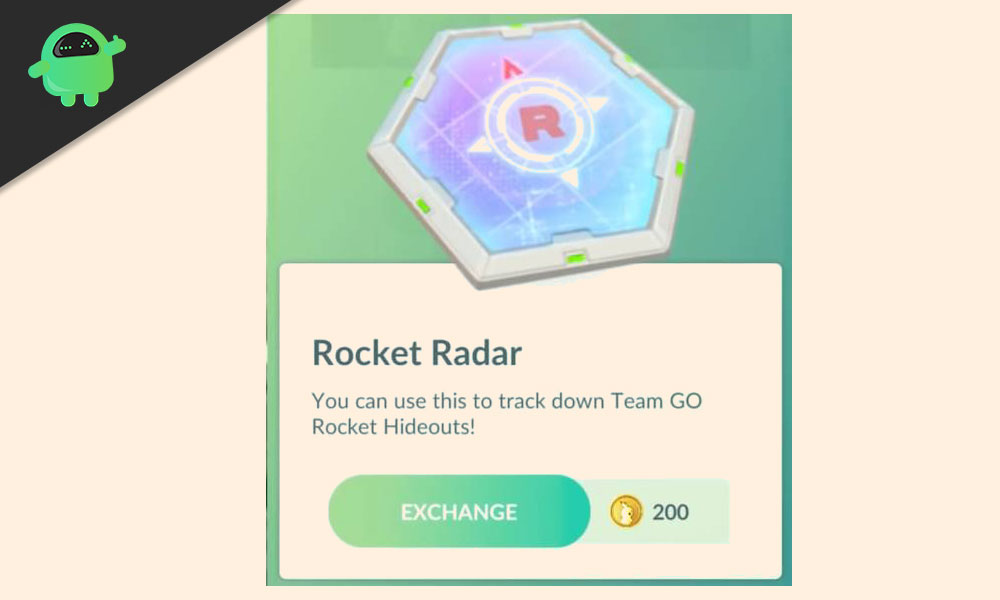 How to get the Rocket Radar
If you wish to get the Rocket Radar item, you will have to battle the Rocket Grunts again and again to get the Mysterious Components. When you have six of them, you can develop a Rocket Radar. This Rocket Radar will help you fight off the admins of Team GO Rocket.
It is not necessary that after the end of each Grunt battle, you will get a Mysterious Component. The droppings of Mysterious Components are random in nature. Once you manage to get the Rocket Radar, you will no longer get the Mysterious Component drops. This means you cannot pile Rocket Radars.
You can also find Rocket Radars in the in-game shop at certain sale times for a price of 200 PokeCoins.
Using the Rocket Radar and Super Rocket Radar
For using the Rocket Radar, head to your inventory and select the same from your list. The leaders of Team GO Rocket cannot spawn at night. But when it comes to normal Encounters, it's not made certain.
Geovanni is the true leader of Team GO Rocket. You cannot use Rocket Radar to locate him. For this purpose, you need a Super Rocket Radar. This can be achieved upon completion of special research, which is related to the GO Rocket and Legendary Shadow Pokémon. You can remove the decoys and fight the real person behind this operation once you collect the Super Rocket Radar.
We hope this guide helps you get the Rocket and the Super Rocket Radar in Pokémon Go. If you liked this, do remember to check our other Windows Guides, Gaming Guides, Social Media, iPhone Guides, and Android Guides to read more. If you have any questions or feedback, comment down with your name along with the email ID, and we will reply shortly. Also, subscribe to our YouTube Channel for awesome videos related to Android and Gaming. Thank you.