A much-awaited next-gen PS5 gaming console is now available across the world which is a successor and a more powerful device to the PS4. Though the launch of PS5 didn't go well or you can say that the bug-free performance didn't go in the right direction for plenty of users. As we all know, these days most video games do come with a multiplayer mode which requires online gameplay or an internet connection. Some unfortunate PS5 users are reporting that the WiFi is not working problem on the newly launched console quite often.
So, if you're also one of the victims and that's ruining your gaming experience with your online gameplay, then you should check out this troubleshooting guide to fix it. Now, even if in case, you can play single-player mode offline, all of your earned rewards or tokens may not be visible until your wired/wireless internet connection starts working again. However, performing a couple of fixes should come in handy for you and fix the issue.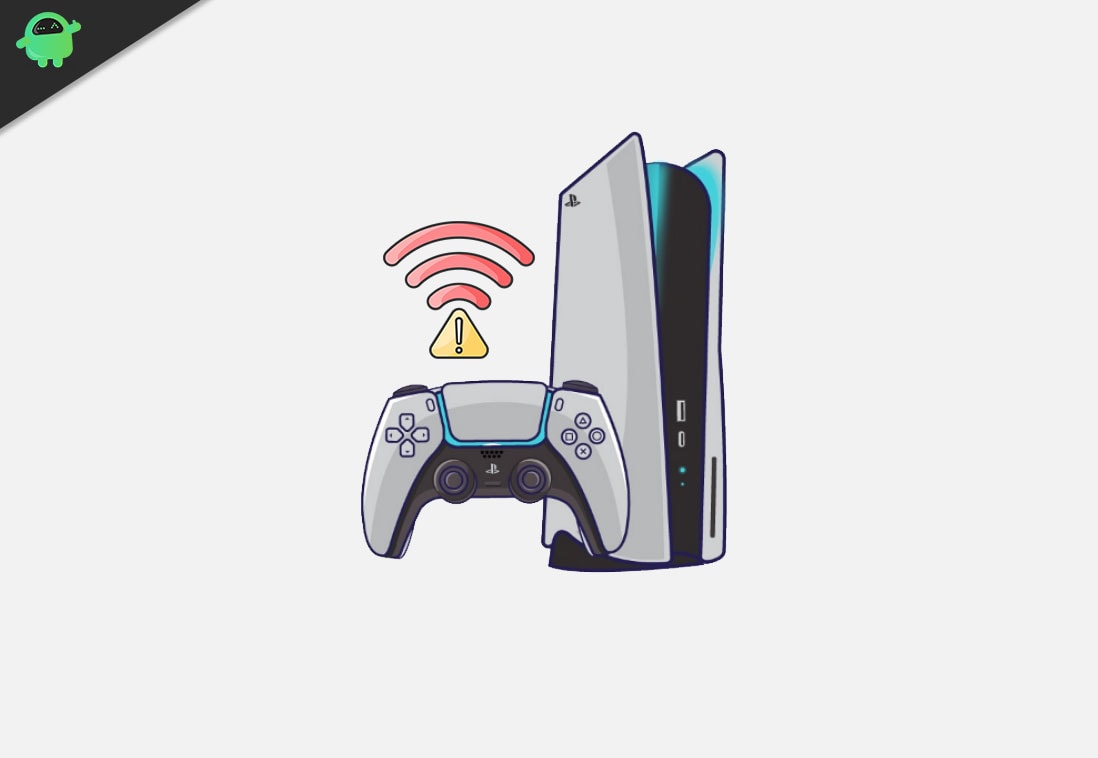 How to Fix PS5 WiFi Not Working Problem?
There are a couple of troubleshooting steps mentioned below. However, before heading over to the below steps, make sure that your Wi-Fi is active and working properly on other devices. If in case, your Wi-Fi connection isn't fast or stable enough, follow below:
1. Restart Your Wi-Fi Router
Simply restart your router in order to clear the temporary glitch of your networking device. It'll basically ensure whether the Wi-Fi isn't working for PS5 or all other devices. If the method didn't work for you, head over to the next one.
2. Power Cycle Your Router
Sometimes normally rebooting your router may not come in handy. So, the affected users should also try power cycling the router to cross-check the problem.
First, turn off your router > Unplug the power cable from the router and power source.
Wait for a couple of seconds and then plug back in.
Now, turn on the router and check for the issue.
3. Restart Your PS5
Maybe the problem lies within your console and this can be easily solved by restarting your PS5 console. To do that:
Press the PS button on your PS5 controller > From the control center menu, scroll a bit and you can see the Power button on the right-side.
Hover over the Power button and select it > Now, select 'Turn Off PS5'. [You can also choose 'Restart PS5']
4. Check PlayStation Network Status
The chances are also high that the PlayStation Network may be down or have some issues. To ensure it, head over to the PSN Service Status page.
5. Check Wi-Fi Password
It's quite common and one of the obvious things to mistake while inputting the Wi-Fi password wrongly. If in case, you can't remember or have any doubt that what's your Wi-Fi password then make sure to log in to your router set up page via a web browser and check what's your correct Wi-Fi password.
6. Place Both The PS5 and Router Closer
Yes, sometimes even placing the router and the console closer together can make a huge difference and the Wi-Fi connectivity becomes stronger as well as faster to use. Even if your PS5 is connected with your Wi-Fi router, place them in the same room or even closer to reduce lag. If your router supports 5Ghz Wi-Fi then use that connection for your PS5.
7. Remove Wi-Fi Network from PS5
If in case, your PS5 still having a problem with the Wi-Fi then make sure to disconnect and remove the connected Wi-Fi network. Next, try searching for the available Wi-Fi network again and reconnect the network via the Settings menu > Network.
8. Change DNS Address on PS5
Go to the PS5 Settings menu > Select Network.
Select Set Up Internet Connection > Choose Preferred Connection.
Choose Advanced Settings > Change your DNS Settings to Manual.
Now, try using the Google DNS Address by inputting 8.8.8.8 as the Primary DNS and 8.8.4.4 as the Secondary DNS.
Once done, restart your console and check whether the PS5 WiFi Not Working Problem has been fixed or not.
9. Try Connecting an Ethernet Cable to PS5 and Router
Though it sounds not so useful in some cases or some of the PS5 users may not prefer it as a regular method, it will basically ensure that your PS5 will get proper and stable internet connectivity using a wired method [Not Wi-Fi].
10. Contact Your ISP
If in case, none of the methods worked for you, try contacting your ISP (Internet Service Provider) to get further assistance over the network strength or stability.
That's it, guys. We assume this guide was helpful to you. For further queries, you can comment below.