Capcom's next-generation survival horror-rises game Resident Evil Village is all set to be released on May 7, 2021. In the meantime, the Nintendo Switch owners wonder whether there is a Resident Evil Village Nintendo Switch release date? However, Capcom, this time, uses the RE Engine to provide ultra-realistic graphics. The trailer clearly shows that it is a fight for survival game as there is lurks danger in every corner of the village. Don't worry! Weapons are there to fight against those dangers. You must utilize the deadliest weapons and various items against destructive foes. So, without futile your time, let's get started.
Is Resident Evil Village Coming To Nintendo Switch?
These are many aspects of why people create hype to a whole new level and eagerly waiting for the release date. Capcom already mentioned that on May 7, 2021, users would experience a whole new Evil world. At the time of writing this article, there is no such authenticate or official news regarding the Resident Evil Village Nintendo Switch release date.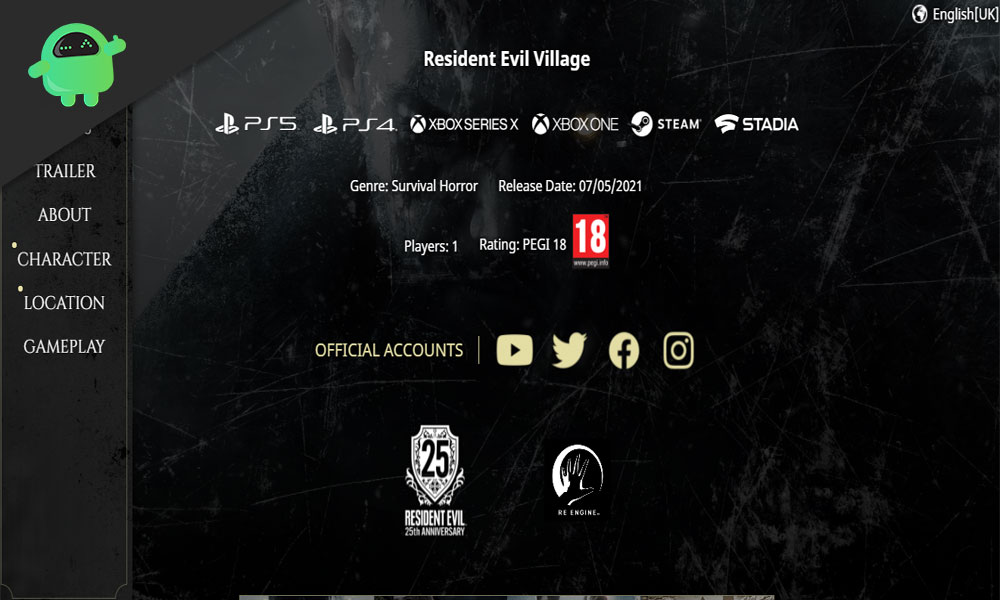 Currently, as per the reports, the game is only going to release on Xbox Series X|S, Xbox One, PS4, PS5, and PC. Neither Capcom nor Nintendo announced concerning a Switch device port of the Resident Evil Village.
What do you think could a REV switch version happen soon? Let us know your view in the comment section.
However, in my opinion, it is definitely going to happen soon. Now, why I said this because the previous Resident Evil 7: Biohazard is also added to Nintendo Switch, and as we know, the REV is a direct sequel of RE 7 running on the same RE Engine, so there is a considerable possibility. Meanwhile, there is a long relationship between the Nintendo consoles and the Resident Evil series. Yes, previously, Capcom developed many Nintendo platform-exclusive titles. There are many official rumors that devs are working on. After making a few changes according to Nintendo Switch hardware, they release the game on this platform too.
Conclusion
As we said that, it is just a buzz. So, currently, it is pointless to consider until officials give any statement regarding this. We just have to wait for it, though simultaneously, you can keep your eye on our website for updates on the possibility of the Resident Evil 8 Switch release. For other gaming news and updates, visit our website Getdroidtips.com. Furthermore, if you have any doubts or queries, express them using our comment box.