Finally, Razer finally released the factory image of Razer Phone 2 on their official website. Now you can check out the list of Razer Phone 2 stock firmware collection here at getdroidtips.com also. Here in this guide, we will help you to flash the magisk to root Razer Phone 2 (Project Linda). Read our step by step guide properly!
Who doesn't want to get the most of his Android device..?! Getting the superuser access through root and to be able to control various aspects like clocking, access to cache etc. are few of the various possibilities that we can explore. When we mention root access, this means we need to perform a certain modification that will root our phone and we will have access to the root directory of our device. In this post, we will show you how to root Razer Phone 2 (Project Linda).
Razer Phone 2 is a high-end flagship gaming smartphone that launched in October 2018. The phone flaunts a 5.7-inch touchscreen display with a resolution of 1440 pixels by 2560 pixels. Razer Phone 2 runs on Octa-core Qualcomm Snapdragon 845 processor. It comes with an 8 GB of RAM. The device packs 8 GB of expandable internal storage. In the camera section, this gaming machine brings a dual rear primary camera set-up of 12 +12 MP and an 8-megapixel front face shooter. This device runs Android 8.1 Oreo out-of-the-box with a probable upgrade to Android Pie in the future.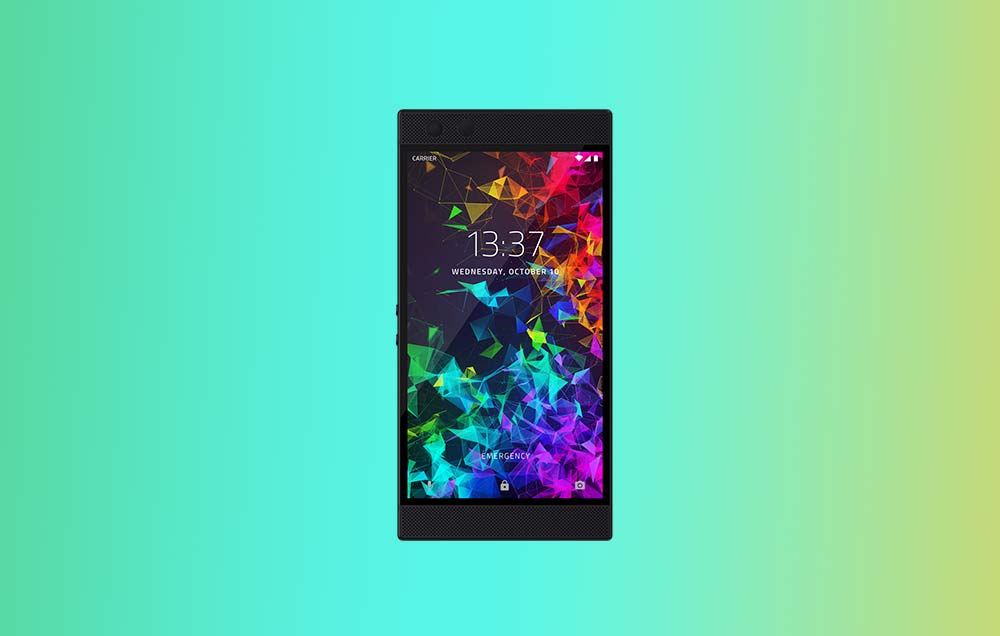 We will use the Magisk by patching the stock boot image and flash that to your boot partition. All you need to do is download the patched image file from Magisk Manager and flash it.
You need to have an unlocked bootloader on your phone before you can root Razer Phone 2. We have detailed the method on that below.
Mostly uninitiated people compare rooting with hacking which is not correct. The purpose in both contexts is quite different. Hacking is more like breaking into someone's else system illegally, whereas rooting is mostly done by the owner of an Android device to gain superuser advantages of the device.
Watch The Video on How to Install Magisk Manager and Root your phone Using TWRP Recovery
Steps To Root Razer Phone 2 Using Magisk
First of all, we need to unlock the device bootloader on Razer Phone 2. Then you can continue with the next steps. After this, we need to download and flash the patched ramdisk file which we mentioned above.
Remember,
After Rooting, it may void the warranty of your phone.
Rooting will block the OTA updates
Download Stock ROM and Extract the Boot Image
Here is the link for the same.
As of now, we don't have any patched boot image. But you can do it by yourself. You can just download the factory image and then create the boot patched image via Magisk.. Here is this guideline on how to Create Patched Stock Boot Image using Magisk.
Before moving on to the flashing steps, you need to follow a few,
Pre-Requisites
Make sure to have enough battery charge on your phone to avoid interruption during the patch installation.
Before performing any modification take backup of your device data.
This image file is strictly for Razer Phone 2 only. Do not use it on any other OnePlus or other Android devices.
A PC/Laptop and a micro USB cable.
Drop the Patched boot image file inside your ADB/Fastboot folder
Install Razer Phone USB Drivers.
How To Install the Patched Boot Image on Razer Phone 2 (Project Linda)
Assuming that you have used our above instruction and unlocked the bootloader, we will continue on flashing the patched boot image.
First, let's begin by booting our phone into fastboot mode.
To boot into fastboot, press and hold the Power button + Volume Down Keys for sometimes.
Now connect your device to the PC/Laptop via USB cable.
If you've not downloaded, download the patched image file and
Move that file into the ADB folder on PC.
While you are in the ADB folder, press right-click + shift key in the empty space. You will see the below dialog box popping up.
Click on Open Powershell Window here. Basically, the command prompt opens up upon clicking.
Now type the following command and press enter

fastboot devices

This command will return a device ID to confirm your device is connected properly.
This is an important step. Type the exact command without quotes
Below command, nameofimg is the file name of the patched boot image

fastboot flash boot_a patched_boot.img
or
fastboot flash boot_b patched_boot.img

This will patch the Magisk ramdisk to your device and your phone will get rooted.
The flashing may take some time. After flashing, you need to reboot the device. To do it, give the command,

fastboot reboot

When the phone got booted download magisk manager here and install it.
Make sure you checked "Preserve force encryption" and "preserve AVB 2.0/dm-verity".
Click on Install and select Direct Install (Recommended)
Wait till it's installed and ask you to reboot your device, reboot it.
So, that's it. Now that you have rooted your Razer Phone 2 (Project Linda), you can try this out. If you have any queries regarding this, do let us know.